NY License #: BR-1648849
---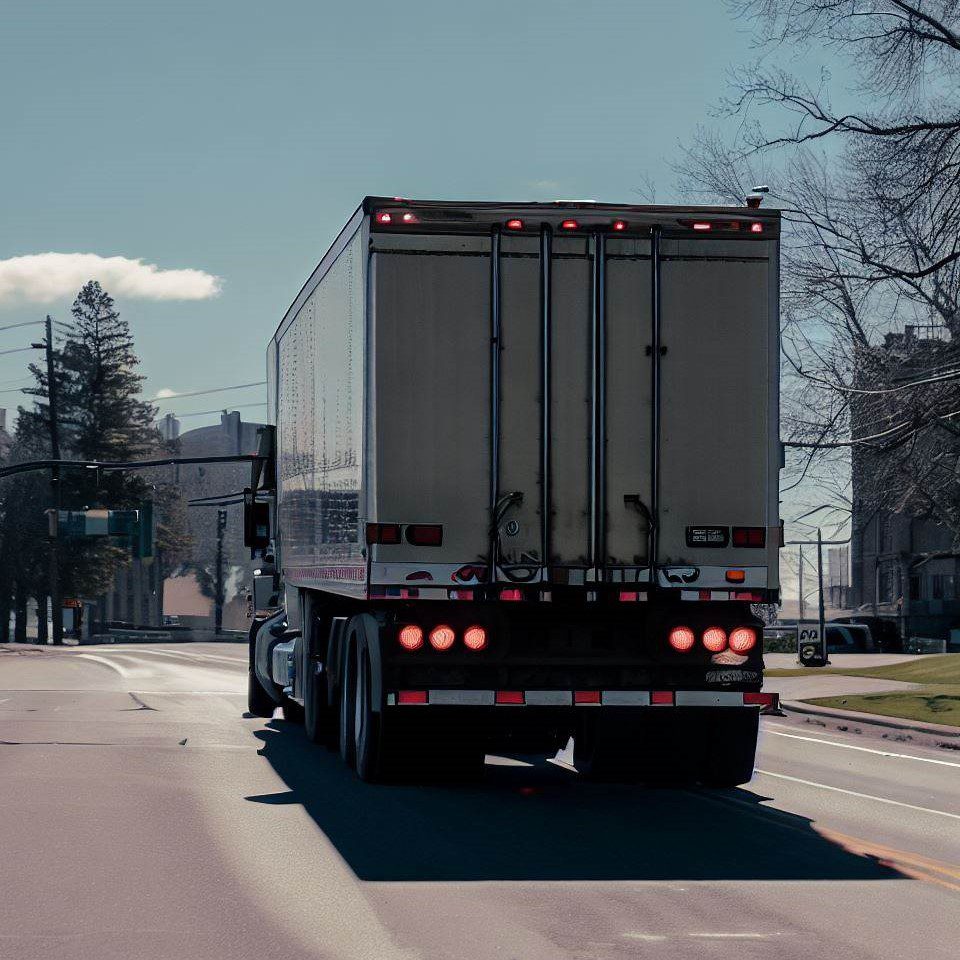 ---
---
Steer Clear of Insurance Potholes with Albany NY Truck Insurance
Tucked away in the Empire State's upper echelons, Albany - the "All-American City" - is a compelling blend of history and hustle. Bathed by the Hudson, Albany isn't just the capital of New York, it's the heart of the freight and logistics industry too, with trucks driving the city's vibrancy and viability.
If you're wheeling your way through Albany's bustling streets, or humming along the I-87 freeway, you're part of an industry that shifts countless tons of commodities every day. From furniture to foodstuffs, building materials to beverages, and a thousand sundry items in between, trucking in Albany is as diverse as it is dynamic.
But before you roll up your sleeves and rev those diesel engines, remember this—trucking is not just about moving cargo from A to B; it's about safeguarding your investment and your livelihood. That's where Albany NY truck insurance comes in, a specialty of ours at The Insurance Store.
Navigating the Landscape of Insurance Coverages
Truck insurance, unlike a po' boy sandwich, isn't one-size-fits-all. Different types of coverage cater to specific needs in trucking, much like how different fillings cater to your belly.
---
Auto Liability

Auto liability is as crucial to a trucker as a trusty GPS system. When you're navigating the labyrinthine streets of Albany's suburbs, like Menands or Roessleville, or threading your way along the New York State Thruway, auto liability has you covered. If you're at fault in an accident, this insurance takes care of the ensuing damages and medical costs.

Physical Damage

This coverage is for those "oops" moments that could occur anywhere from Albany's Empire State Plaza to the outskirts of Schenectady. Physical damage coverage comes to the rescue when your truck meets with those unforeseen mishaps, be it collision, fire, theft or vandalism.

Motor Truck Cargo

From Albany's warehouses to the world, trucks transport an eclectic range of cargo. Motor truck cargo insurance ensures you're not left counting the cost if the goods you're hauling get damaged or lost in transit.

Non-Trucking Liability

When your rig is off-duty, but you're still on the road, non-trucking liability coverage steps in. Non-trucking liability (or NTL insurance) protects you during your personal use of the truck.

Workers Compensation

If you're running a fleet out of Albany, this one's a no-brainer. Workers compensation coverage shields you from financial setbacks if an employee gets injured on the job. After all, a healthy team makes for a healthy business.

General Liability

General liability coverage is indispensable. It protects your business from the fallout of accidents that can happen on your premises or due to your operations.
The Insurance Store - More Than Just an Insurance Agency
At The Insurance Store, we're not just insurance experts; we're part of your team. A family-owned business, we've been taking the bumps out of the insurance journey for five decades. We pride ourselves on having access to numerous A+ rated insurance carriers that specialize in commercial trucking, providing you with tailored, top-notch coverage.
Why make do with off-the-shelf insurance when you can have a bespoke policy tailored to your unique trucking needs? That's the TIS difference. Our well-oiled team is always on hand to assist you, whether you're negotiating the frenetic traffic in Downtown Albany or parked in picturesque Colonie.
Moreover, we're not just about selling policies; we're about empowering truckers. And what better way to do that than with our TIS24 app? This nifty tool lets truckers issue their certificates of insurance, get ID cards, and access their policy and insurance documents whenever they need them, right from their phone or computer. We believe that insurance shouldn't be just a safety net, but a stepping stone to greater control and peace of mind.
Decoding the Jargon: Truck Permits and Filings in New York
In the Empire State, not all roads lead to Rome, but they sure lead to paperwork. But fret not, TIS Trucking Services, our permits division, can help you navigate the maze of permits and filings. We can guide you through the regulatory rigmarole, ensuring your trucking business ticks all the boxes when it comes to compliance.
The Final Word
So, whether you're a solo owner-operator or running a fleet, whether you're transporting timber down the Northway or carrying cargo through Cohoes, remember this: Albany NY truck insurance is your road to peace of mind.
Got questions? We've got answers. Keen on a quote? We're just a call away. Dial our friendly team at 888-570-3130 and discover how The Insurance Store can put you in the driver's seat of your trucking insurance. After all, as the saying goes, the only bad question is the one you don't ask.
Ready to hit the highway with confidence? Then saddle up with TIS and give us a buzz today. Because when you're in the trucking business, you're in the moving business, and nothing should stand in your way. Especially not insurance.
---
Get a Quote for Truck Insurance
---
Here is what Our Happy Customers have to say
---
You'll appreciate working with Lisamarie. She was attentive, expedient and got me a really good insurance. I definitely recommend working with her.

maria burciaga