NV License #: 968347
---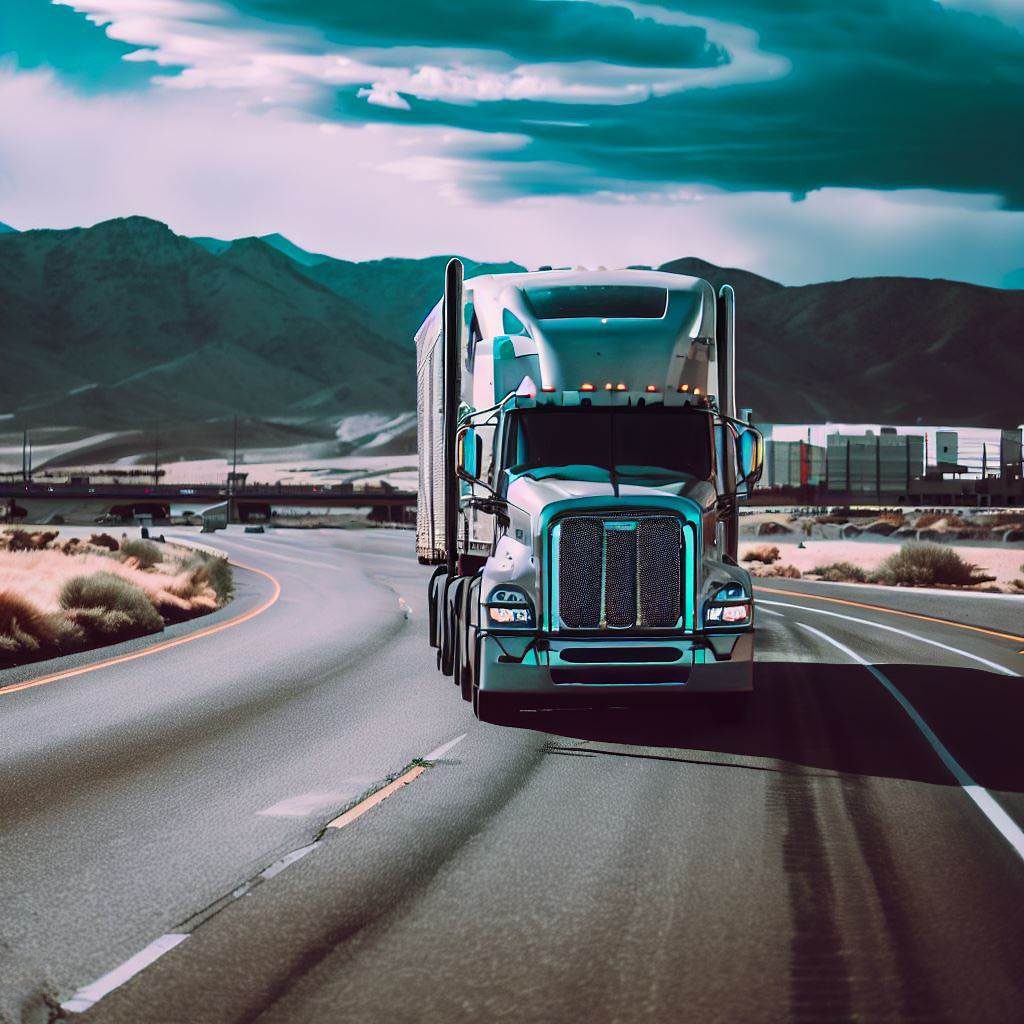 ---
---
Hittin' the Road with Peace of Mind: All You Need to Know About Reno Nevada Truck Insurance
There's no two ways about it, Reno, Nevada, also fondly known as 'The Biggest Little City in the World', is a town teeming with action, folks! Here in this high desert valley at the foot of the Sierra Nevada, we're not only about casinos and flashy lights, we're also a prime mover, quite literally, when it comes to trucking and transportation.
Reno serves as a central hub for trucking, transporting a myriad of cargo types across state lines and beyond, connecting the Pacific Coast to the rest of the U.S. Highways like I-80 and U.S. 395, are the lifeblood of our region, crisscrossing the suburbs, the city, and its surrounding desert lands. From electronic equipment and auto parts, to produce and even the odd casino paraphernalia, you name it, we're movin' it!
The thing is, the trucking biz in Reno isn't just about high-octane diesel and greasy cheeseburgers from the local truck stop. Nope, we're talkin' serious business, and in serious business, you gotta cover your backside. That's where Reno Nevada truck insurance comes into play.
The ABC's of Truck Insurance Coverage
We all know the saying, "Don't put all your eggs in one basket." Well, in trucking, the same applies to insurance. You need a range of coverages to protect your business, your drivers, and the precious cargo you're hauling from Reno to Timbuktu. Let's look at these coverage types, using our beloved Reno as a backdrop.
---
Auto Liability

Imagine you're cruising down I-80, hauling a load of new slot machines to a casino, when BAM! You swerve to avoid a ladder in the road and rear-end a pickup. Auto Liability is what's going to cover the damage to the other vehicle and any injuries. It's required by law, folks, so don't skimp on this one!

Physical Damage

Now, what about your truck? It's not just a vehicle; it's your bread and butter. Physical damage coverage protects your rig against theft, vandalism, or natural disasters.

Motor Truck Cargo

Let's say you're transporting a load of Nevada's finest alfalfa hay, and suddenly your trailer catches fire. Motor Truck Cargo insurance has got you covered for the lost cargo, and you won't end up feeling like you've drawn the short straw.

Bobtail and Non-Trucking

Bobtail insurance covers you when you're driving your truck without a trailer attached, like when you're headed back to Sparks after dropping off a shipment at a warehouse in Reno. Non-Trucking insurance, on the other hand, protects you during personal use, like when you take the rig to Virginia City for a little R&R.

Workers Compensation

If your driver gets injured while loading barrels of Reno's craft beer onto the truck, Workers Compensation will cover their medical bills and lost wages.

General Liability

This kind of insurance is like your 'get out of jail free' card. It protects your business from a myriad of liabilities, like when a pedestrian slips on an oil spill from your truck at a rest area on Highway 395.
The Insurance Store: Your Trusted Partner on the Open Road
Since you've read this far, it's clear you take your trucking seriously, and so do we at The Insurance Store. As a family-owned business, our roots run deep and have been intertwining with the trucking industry for over 50 years. We're not your average insurance agency; we're a part of your trucking family.
What makes us stand out in the crowd? TIS has access to a multitude of A+ rated insurance carriers that specialize in commercial trucking. We're not talkin' some fly-by-night operations, but the best in the business, handpicked to fit your unique needs.
And if you're thinkin', "Insurance can be a real pain in the tailgate," we hear ya! That's why we've developed our mobile app, TIS24. This handy tool allows truckers to issue certificates of insurance, access ID cards, and view policy documents anytime, anywhere - even if you're at a truck stop somewhere off the Extraterrestrial Highway!
Truck Permits and Filings: A Smooth Ride with TIS Trucking Services
But wait, there's more! Operating a truck in Nevada requires a whole lot of permits and filings. You gotta deal with the IRP, the IFTA, the UCR - it's enough to make your head spin faster than a roulette wheel!
But don't worry, we've got your six. TIS Trucking Services, our permits division, is here to help. Whether you need a Single State Registration, a Nevada Intrastate Permit, or a Hazardous Materials Permit, we're ready and raring to make your life a little less complicated.
Let's Hit the Road Together
In the trucking business, just like driving through a Nevada sandstorm, you gotta keep your eyes on the road and your hands upon the wheel. And with The Insurance Store by your side, you've got the best co-driver in the biz.
So, don't gamble with your business. Protect your rig, your cargo, and your peace of mind with Reno Nevada truck insurance. Give us a ring at 888-570-3130, or drop by for a quote, and let's navigate the highway of trucking together.