NV License #: 968347
---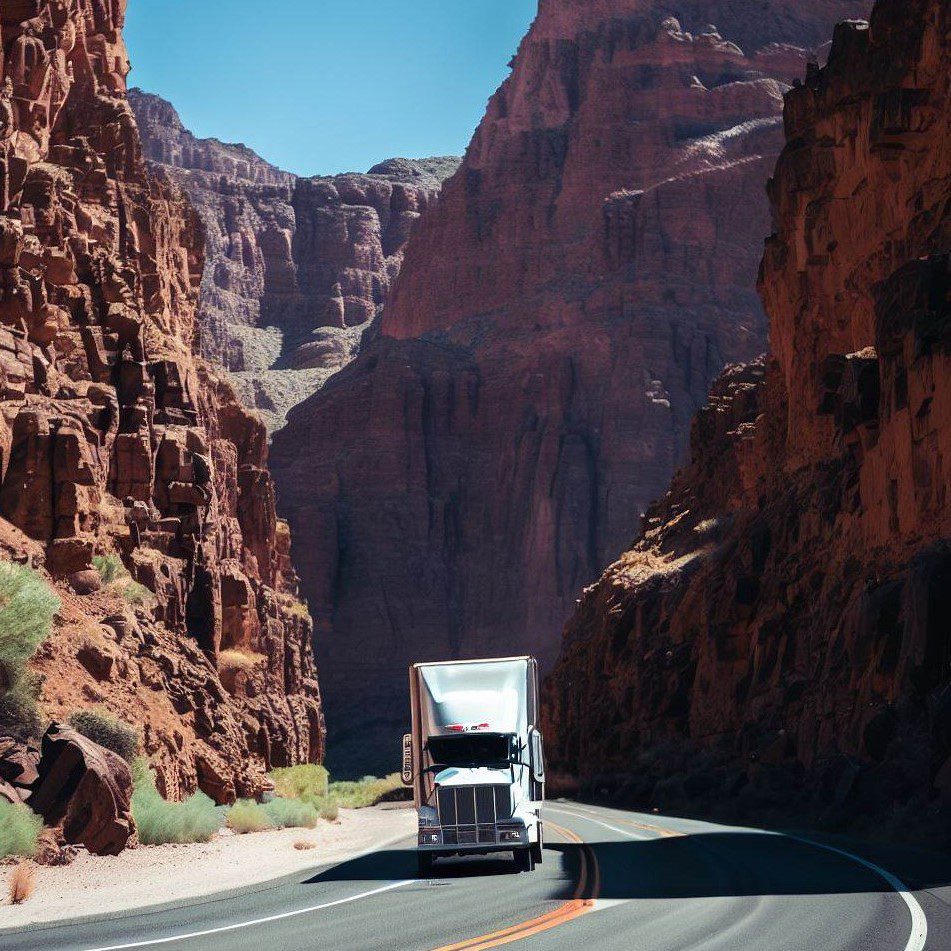 ---
---
Get Rolling with Mesquite Nevada Truck Insurance – Your Key to Secure Trucking
Welcome to the exhilarating, pulsating world of trucking in Mesquite, Nevada, a place teeming with its own distinctive charm. A picturesque city nestled in Clark County, Mesquite, renowned for its serene landscapes, blossoming golf courses, and more importantly, a thriving hub for trucking and transportation. And when you're revving down the highways, what's your number one co-pilot? You've got it - Mesquite Nevada truck insurance. Now buckle up, and let's hit the road!
Picture this: You're behind the wheel, driving a rig that weighs more than a small house, and you're hauling priceless cargo. But what sort of goodies are we talking about? Mesquite's strategic location, sandwiched between Las Vegas and the Arizona border, makes it a gateway for an array of commodities.
From agricultural produce and construction materials to retail goods and even casino equipment, our local truckers transport it all! Neighboring cities such as St. George, Utah and the major highways such as Interstate 15 are bustling arteries of transportation, keeping the lifeblood of commerce flowing.
The Insurance Store: Safeguarding Your Trucking Journey
Before we cruise any further, let's talk about something important – commercial trucking insurance coverages. Because what's a cowboy without his trusty sidearm, right?
---
Auto Liability

Any trucker rolling through Mesquite – or anywhere else, for that matter – is legally required to have auto liability insurance. Accidents happen, even to the best of us. It covers the cost of bodily injury and property damage to others if you're at fault.

Physical Damage

Like your favorite pair of blue jeans, your truck may suffer some wear and tear. Physical damage coverage steps in to cover repairs or replacement of your truck if it's damaged in an accident, stolen, or faces damages from events like fires or vandalism.

Motor Truck Cargo

Ever thought about what would happen if that shipment of slot machines you're transporting decides to go belly-up on the road? That's where motor truck cargo insurance comes into play, covering the cargo you're hauling if it's damaged or lost.

Bobtail and Non-Trucking

Let's say you've dropped off your cargo and you're heading home, or maybe to the nearest diner for some grub. You're technically off-duty, but you're still driving the truck. Bobtail and non-trucking coverage got you covered for any mishaps that might occur during these non-commercial periods.

Workers Compensation

The road can sometimes be an unforgiving place, and injuries can happen. Workers compensation covers medical expenses and lost wages if you get hurt on the job.

General Liability

This is the umbrella that covers it all – the slip-ups that don't fit neatly into the other categories. From accidental damages caused on a client's property to errors in service, general liability has your back.
Trust in The Insurance Store
Speaking of back, we at The Insurance Store (or TIS, as our loyal clients fondly call us) have been covering yours for a solid 50 years!
As a family-owned business, we're as tight-knit as a new pair of cowboy boots. We pride ourselves on working with an array of A+ rated insurance carriers that specialize in commercial trucking. We're not tied down to one provider, giving you the freedom to choose the coverage that best suits your needs.
One of our prized inventions is the TIS24 mobile app. This nifty tool allows our truckers to issue their certificates of insurance, get ID cards, and access their policy and insurance documents anytime, anywhere. It's like having a mini TIS team right in your pocket!
Navigating the Road of Trucking Permits with TIS
And hey, let's not forget about trucking permits and filings. Each state has its own song and dance when it comes to the paperwork needed for commercial trucking. Fortunately, Mesquite Nevada's got the beat, and we've got the rhythm!
Our permits division, TIS Trucking Services, is here to guide you through the maze of commercial trucking permits. We're as good with paperwork as a pit crew is with a tire change, and we'll have you road-ready in no time.
Time to Shift Gears with The Insurance Store
Life on the road in Mesquite is never dull, but it can certainly be unpredictable. You don't want to be caught in the middle of nowhere with a flat tire and no jack, right?
It's time to shift gears and drive towards peace of mind. Make your move and contact our friendly team at The Insurance Store today on 888-570-3130. Let's secure your journey on the highway of success, one mile at a time.
---
Get a Quote for Truck Insurance
---
Here is what Our Happy Customers have to say
---
Anni Hallmark was very Polite and friendly to talk to she has great customer service skill. And she was very Patient with me when I called in she was very informative on letting me know that it will get quite busy so she stayed on the phone with me until we received emails from each other. That was a win for me!!! Most insurance company company just rush you of the phone. I appreciate Anni Hallmark for that!!

Ledonia Hayward