Henderson Truck Insurance
NV License #: 968347
---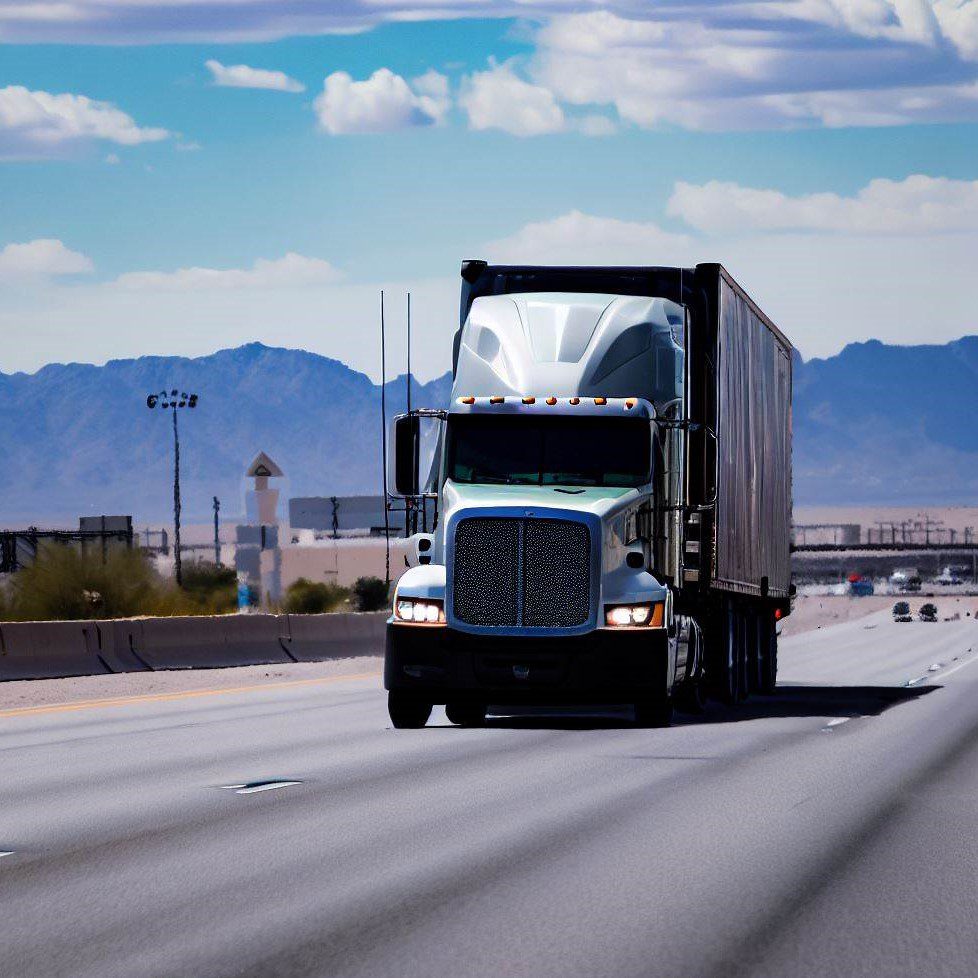 ---
---
Destination Henderson: All Aboard the Truck Insurance Express!
Have you ever wondered why a city tucked into the vast Nevada desert, aptly named Henderson, has so much buzz surrounding it? Well, let's lift the lid off this vibrant container of secrets, shall we?
Henderson, a gem of a city, is not just another dot on the map; it's the second largest city in Nevada and the proud home to around 320,000 people. Often outshone by its glitzy neighbor, Las Vegas, Henderson is a bustling hub of commerce and industry in its own right. But here's where things get interesting. Henderson is one of those cities that has a whopping share of the trucking industry's pie, which is kind of a big deal!
Believe it or not, this sun-bathed city is a hub of transportation activity. Countless trucks crisscross Henderson each day, transporting all sorts of commodities—ranging from household goods to fresh produce and even hazardous materials. From the suburban sprawls to the I-515 highway that runs right through Henderson's heart, you'll see trucks big and small doing their tireless duty.
With all this trucking activity, there's one thing that's absolutely crucial: truck insurance. We're talking Henderson truck insurance here, folks!
The ABC's of Henderson Nevada Truck Insurance
As a trucker, when you're winding your way down the scenic roads of Henderson, or negotiating the busy lanes of U.S. Route 95, you want to feel confident and secure. That's where we, the family-owned business The Insurance Store, step in.
---
Auto Liability

For starters, let's talk Auto Liability. Imagine you're navigating your trusty rig through the Water Street District, a distracted driver swerves into your lane and—Bam! You're caught in a fender bender. Now, what? That's where Auto Liability coverage comes in, covering legal liabilities in case of such unforeseen mishaps.

Physical Damage

Now, let's consider a scenario where your truck incurs some physical damage. Let's say you're parked in a lot near the historic Lake Las Vegas and a sudden dust storm leaves your vehicle looking like a sandblasted mess. With Physical Damage coverage, you can rest easy knowing the cost of repairs won't leave a gaping hole in your pocket.

Motor Truck Cargo

Henderson's bustling industries ship out an impressive variety of goods, and your truck is the beast of burden carrying this precious cargo. In the unfortunate event that this cargo gets damaged or lost, the Motor Truck Cargo insurance has your back, covering the cost of the goods you were hauling.

Bobtail and Non-Trucking

Say you're out running some errands on your day off, and there's an accident while your truck isn't under dispatch. That's where Bobtail and Non-Trucking coverage enters the picture, providing you with liability coverage even when you're off the clock.

Workers Compensation

Whether you've got a sprain while strapping down cargo at the Henderson Executive Airport or a nasty cut while loading goods at the Nevada State College, Workers Compensation ensures you're covered for work-related injuries.

General Liability

Lastly, but certainly not least, is Truckers General Liability. This provides coverage for those "oops" moments that may occur during your day-to-day operations, from accidentally damaging a customer's property to unintentional advertising injuries.
Choosing TIS: A Clear Winner!
With 50 golden years of experience and access to numerous A+ rated insurance carriers specializing in commercial trucking, TIS is an independent insurance agency that's got your back. We understand that every trucker's needs are unique as their rig, which is why we offer tailored coverage to suit your specific situation.
But hey, we don't just stop at providing you with top-notch insurance. With our innovative mobile app TIS24, managing your insurance has never been easier. From issuing certificates of insurance to accessing ID cards and policy documents, you can do it all at your fingertips, anytime, anywhere. Convenient, right?
And that's not all. We even have a dedicated division, TIS Trucking Services, for helping you navigate the often confusing world of truck permits and filings, ensuring smooth operations in the lovely state of Nevada.
Time to Get Rolling!
So, ready to ride into the sunset, knowing you've got the best Henderson truck insurance covering your back? Whether you're hauling cargo on Boulder Highway or simply bobtailing to the beautiful River Mountain Loop Trail, TIS ensures that you're well protected.
Don't leave it to chance or put it on the back burner. Give our friendly team a call at 888-570-3130 or request a quote today. With TIS, you're not just buying insurance; you're joining a family that cares for you. So, hop on board the TIS Express and let's hit the road together!
---
Get a Quote for Truck Insurance
---
Here is what Our Happy Customers have to say
---
Kelli Clerisse was the agent who helped me save my business! She was very attentive, and made sure that everything on her end was executed quickly, so that I could have time to really plan as well as save for my next move… and my next move was my best move! I've never heard of risk retention before, but I sure hope that this is the future of insurance for small businesses!

Arthur Carr