NV License #: 968347
---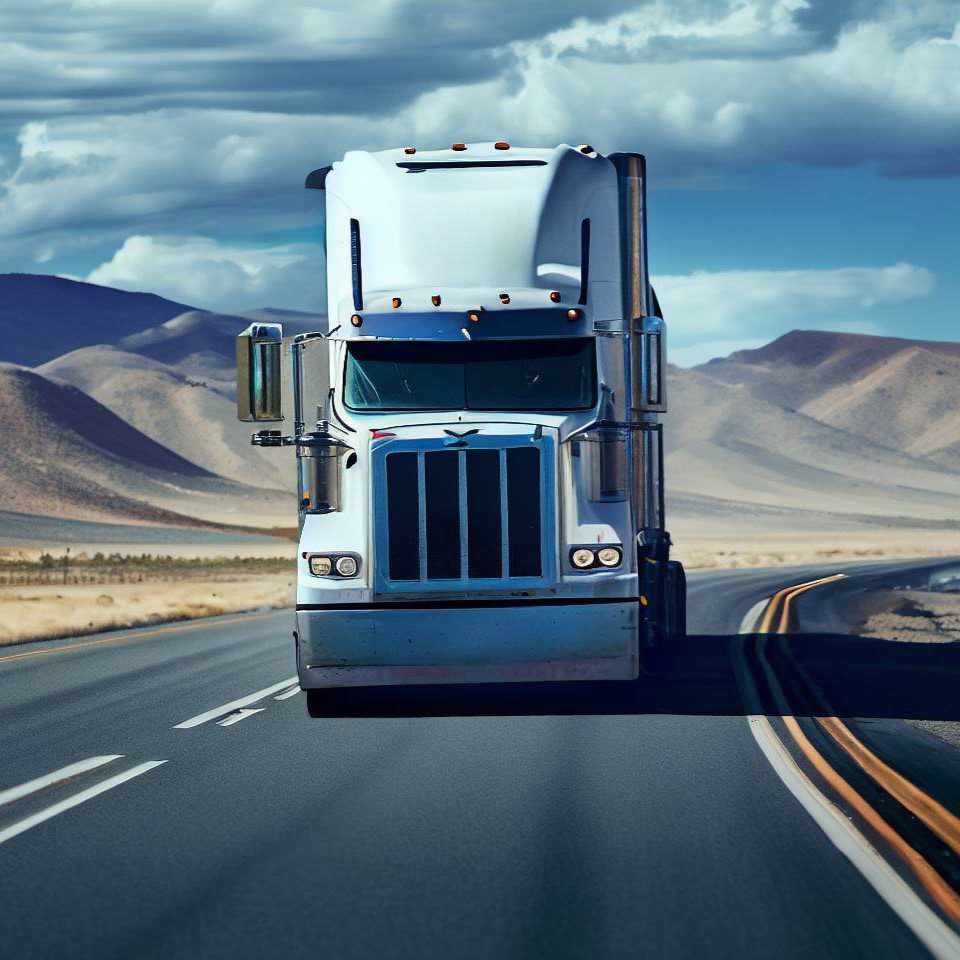 ---
---
Your Trusted Companion on the Road: Elko Nevada Truck Insurance
Elko, Nevada - a diamond in the rough nestled in the heart of cowboy country - is far more than a picturesque town brimming with western charm. It's a bustling hub of transport and logistics, with a trucking industry as resilient as the old gold miners who first settled here. Big rigs, flatbeds, reefers – they're as common a sight here as tumbleweeds in the desert, transporting everything from livestock to precious minerals, threading their way through major highways like the I-80. If you're in the business of trucking in Elko, you're part of the lifeblood of this rugged town – but with great power comes great responsibility, as the saying goes. That's where Elko Nevada truck insurance steps into the picture, with the promise of protecting your hard work and keeping your wheels turning.
The Who's Who of Commercial Trucking Insurance Coverages
Trucking insurance ain't just about slapping on a one-size-fits-all policy and calling it a day. There's a whole caboodle of coverage types, each important in its own right, tailored to your specific needs.
---
Auto Liability

It's the legally required one, folks. When your 18-wheeler accidentally turns into a ten-pin bowling ball on a busy Elko street, you'll be thanking your lucky stars you have this one. It covers the costs if you're found at fault in an accident, including property damage and bodily injury.

Physical Damage

Then, there's Physical Damage coverage, your trusty co-driver when your truck has a tête-à-tête with an Elko pothole, or a rogue cow decides to play chicken on the I-80. It takes care of repairs or replacement of your truck, so you won't be left high and dry.

Motor Truck Cargo

Motor Truck Cargo coverage is your safety net when the cargo you're hauling decides to play hide-and-seek en route. Lost a load of Elko gold nuggets down a ravine? Covered. Your cargo of beef took an impromptu sauna when your reefer broke down? Sorted.

Bobtail and Non-Trucking

Bobtail and Non-Trucking coverage? You might be wondering, "What's the difference?" Bobtail covers you when you're bobtailing - trucking talk for cruising without a trailer. Non-Trucking coverage steps in when you're off-duty but still driving your rig. These are your out-of-hours peace of mind policies.

Workers Compensation

Workers Compensation is like that sturdy pair of cowboy boots - an essential item for any trucking outfit. This coverage keeps you on the right side of Nevada state law and ensures that your team gets the medical care and wage replacement they need if injured on the job.

General Liability

Lastly, but by no means least, there's Truckers General Liability. This is your "Oops, I didn't mean to do that!" coverage. When you accidentally cause damage or injury in the course of your business operations that's not directly related to driving the truck, this policy has your back.
The Insurance Store: Half a Century of Excellent Service
Why settle for a generic insurance agency when you can work with the best in the biz? The Insurance Store, or TIS as we like to call it, has been in the truck insurance game for half a century. Yup, that's right – 50 years of making sure truckers like you are protected.
We're not some faceless corporation. We're a family-owned business that understands the needs of hard-working folks in the trucking industry. We have a posse of top-notch A+ rated insurance carriers, specializing in commercial trucking, at our fingertips, ready to get you the best coverage at the best price.
To make your life easier, we've gone digital. With our TIS24 mobile app, you can get your insurance certificates, ID cards, and policy documents anytime, anywhere – because no one likes to twiddle their thumbs at a truck stop waiting for paperwork.
Truck Permits and Filings: We've Got You Covered
Every seasoned trucker knows that the open road isn't just about horsepower and hauling – it's about permits and filings too. Luckily, our sister division, TIS Trucking Services, is all over that. They know the ins and outs of commercial trucking permits in Nevada like a banjo player knows bluegrass. So, whether you're hauling livestock from Spring Creek or mineral ore from Carlin, you're in safe hands.
Hit the Road with Confidence
So, there you have it. Whether you're a lone ranger with a single rig or running a whole fleet of trucks, Elko Nevada truck insurance is your trusted road companion. With The Insurance Store on your side, you're not just buying an insurance policy - you're joining a family that's got your back, come rain or shine.
Why not give us a call at 888-570-3130? Or request a quote from our friendly TIS team? After all, there's no time like the present to make sure you're covered for the journey ahead. So let's roll, Elko truckers, and let the good times roll!
---
Get a Quote for Truck Insurance
---
Here is what Our Happy Customers have to say
---
All of the staff here are professional, and a pleasure to do business with. Lindsay did a great job getting me terrific rates for my small trucking company. Thank you, Lindsay.

dustin smith