Carson City Truck Insurance
NV License #: 968347
---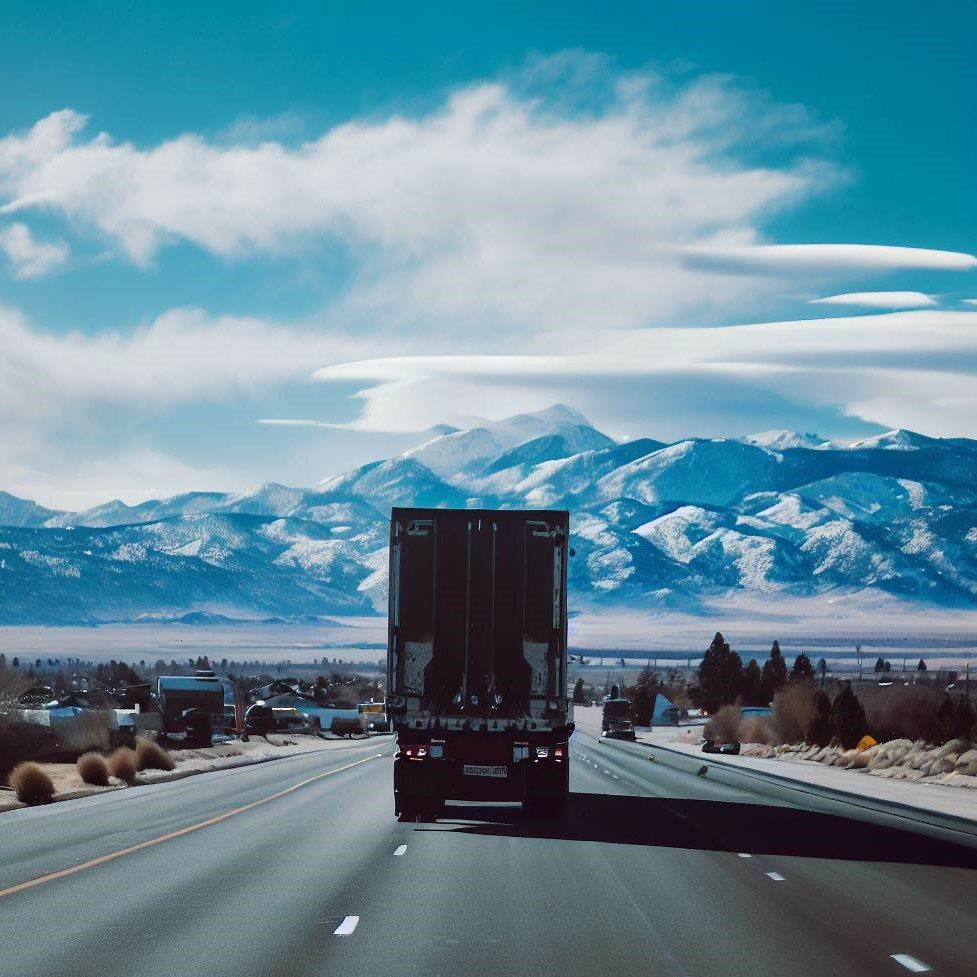 ---
---
Cruising Through Carson City, Nevada: Your Guide to Truck Insurance
Howdy there! If you've found your way to this corner of the internet, it's likely you're either a seasoned trucker with miles of highway under your belt or a newbie with the dreams of the open road sparkling in your eyes. Either way, you've stumbled upon a gold mine (and Carson City knows a thing or two about those!). From the rugged beauty of its high desert landscapes to the bustling activities of its vibrant downtown, Carson City, the capital of Nevada, offers a unique slice of the American West.
But hey, we're not here to give you a geography lesson. Nope, we're talking about the nitty-gritty world of Carson City Nevada truck insurance. That's right, the riveting subject that keeps you awake at night - not!
Before we dive into the deep end of truck insurance, let's paint a picture of Carson City's trucking scene. Nestled right off the Interstate 580, this charming city is a significant stopover for truckers carrying a myriad assortment of goods. With Lake Tahoe to the west and the Great Basin to the east, Carson City is often brimming with loads of lumber, crates of casino equipment, and of course, precious metal ores from Nevada's famous mines. Boy, if those truck beds could talk, eh?
Cracking the Code of Commercial Trucking Insurance Coverages
Alright, now that you've got a handle on the kind of commodities you could be hauling through Carson City, let's delve into the juicy stuff - the many types of insurance coverage you might need.
---
Auto Liability

Like a good cowboy hat in a dust storm, Auto Liability coverage is your first line of defense in the wild west of trucking. It protects you if you're at fault in an accident, covering the damage to the other vehicle and any resulting injuries. Think of it as your safety belt on the unpredictable highways of Carson City.

Physical Damage

Now, Physical Damage coverage is the trusty sidekick to your Auto Liability. It takes care of your own vehicle if it's damaged, whether from a collision, an unfortunate encounter with a California driver, or even vandalism. Remember, even the sturdiest of rigs can fall victim to a rogue deer or other object in the road.

Motor Truck Cargo

Here's the thing, the cargo you're hauling (whether it's timber from Tahoe or silver from the mines) isn't just stuff. It's someone's livelihood, and it's your responsibility. Motor Truck Cargo insurance has your back, covering you if the goods you're transporting are damaged or lost. It's like a warm blanket for your cargo, keeping it safe and sound on those chilly Carson City nights.

Bobtail and Non-Trucking

Ever found yourself cruising sans trailer, maybe after dropping off a load of lumber and heading home to catch the latest episode of your favorite show? Well, Bobtail and Non-Trucking coverage are there to protect you during these non-commercial jaunts. It's like your mother's nagging voice, always looking out for you.

Workers Compensation

If you've got a team behind you, Workers Compensation insurance is a must. It covers medical expenses and lost wages if a team member gets injured on the job. Think of it as an unseen safety net, ready to catch you when you fall.

General Liability

Last but not least, Truckers General Liability insurance is there to cover those bizarre mishaps that aren't covered elsewhere. It's like the Swiss Army knife of insurance, always there with the right tool at the right time.
The Independent Agency Advantage: The Insurance Store
Now that you're up to speed on the types of insurance coverage you might need, let's chat about where to find it.
Here at The Insurance Store (or TIS as we lovingly call it), we're not just another faceless corporation. We're a family-owned business, rooted in half a century of dedicated service. Our friendly TIS team works with a network of A+ rated insurance carriers that specialize in commercial trucking, giving us the power to find the perfect plan for your needs.
Plus, we're tech-savvy too! With our TIS24 mobile app, you can issue your certificates of insurance, access your ID cards, and even review your policy documents anytime, anywhere. Whether you're waiting in line for your morning joe or kicking back after a long haul, insurance management is just a click away.
Navigating Nevada's Trucking Regulations with TIS Trucking Services
Insurance isn't the only puzzle piece you need to operate smoothly in Carson City. Truck permits and filings are just as crucial. Not to worry, though, our permits division, TIS Trucking Services, is well-versed in the intricacies of Nevada's regulations. Whether it's a trip permit or a fuel tax report, we've got you covered.
Wrapping Up the Journey
So there you have it, folks - your crash course in Carson City Nevada truck insurance. Like a trusty roadmap, we hope this guide helps you navigate the complex landscape of trucking insurance with a little less headache and a lot more confidence.
Now that you're all clued up, why not let our experienced TIS team find the best insurance plan for you? Give us a ring at 888-570-3130 or request a quote today. We promise, we're much friendlier than a grizzly bear, and we don't bite!
Remember, in the unpredictable world of trucking, a little preparation can go a long way. And with TIS by your side, you're never alone on this journey. Happy trucking, and see you on the roads of Carson City!