MT License #: 100140372
---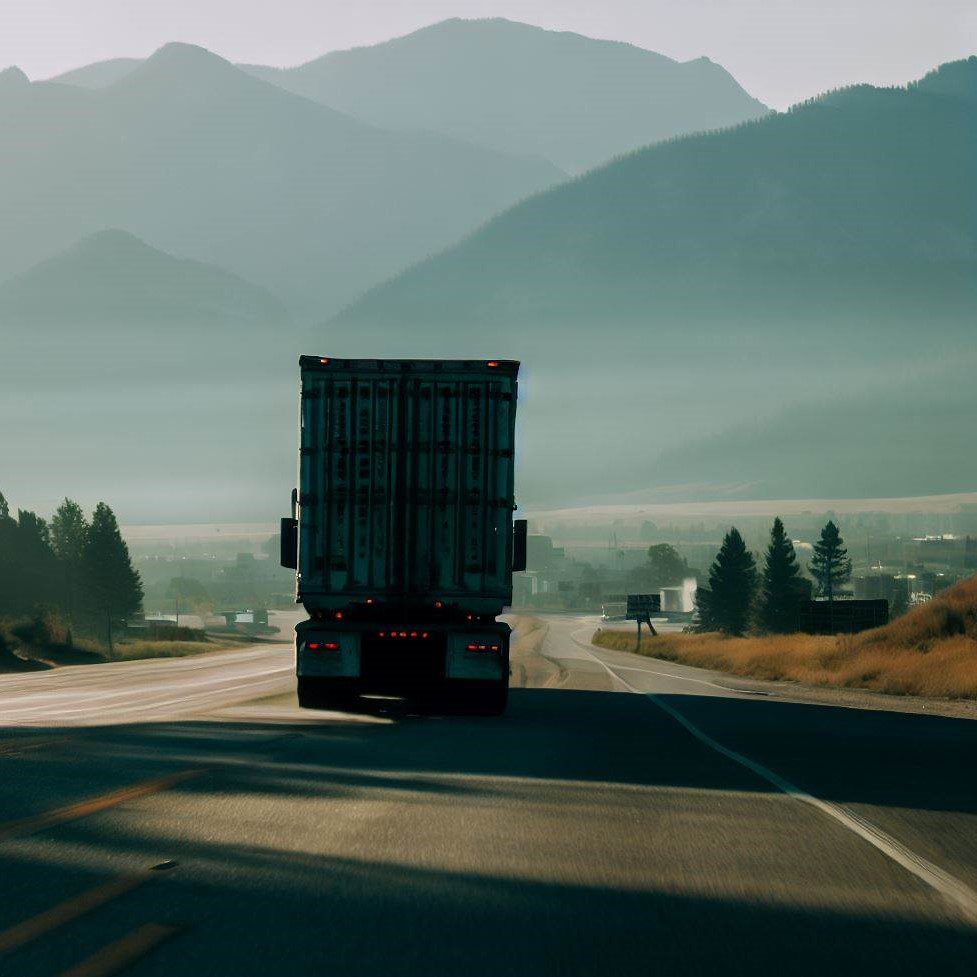 ---
---
A Guide to Commercial Truck Insurance in Missoula Montana
Nestled in the Northern Rockies of Montana, Missoula is an intriguing confluence of majestic mountains, raging rivers, and a vibrant city life. Surrounded by five mountain ranges (talk about having a mountain view!), it's also dubbed as the "Garden City" for its dense forests and lush green landscapes.
Interestingly, did you know that Missoula is also known as "Zootown?" A colorful moniker derived from its vibrant city life that is as diverse as the cargo on a cross-country freight hauler. Missoula has a rich history, vibrant arts scene, mouth-watering cuisine, and a deep connection to the outdoors. But that's just one facet of Missoula's charm.
Missoula's bustling highways are always humming with the sound of engines. Highways like the I-90 and US-93 serve as major arteries, connecting Missoula to markets in every direction, making it a vital hub for trucking and logistics.
From the logging industries of Frenchtown, to the agricultural heartlands in the Bitterroot Valley, trucks haul a diverse range of commodities. You'll see flatbeds bearing stacks of timber, reefers preserving the freshness of Montana's agricultural produce, and dry vans hauling everything from retail goods to machinery. The variety is truly as broad as Montana's horizon.
But hold your horses! Before these freighters hit the road, there's something crucial they need - a trucker's best friend, you may call it - Truck Insurance!
Finding the Right Coverage - Why It's a Big Deal
---
Auto Liability

Imagine cruising down the Bitterroot Valley and – ouch! – an unexpected collision. Not to worry, with Auto Liability, you're covered for the bodily injury or property damage you may cause. It's not just about footing the bills; it's about being a responsible member of our trucking community.

Physical Damage

Who said lightning doesn't strike twice? When Mother Nature decides to throw a curveball, Physical Damage coverage swoops in like a superhero. From hailstorm damage on the Hellgate Canyon's route to a hefty elk denting your rig on the Blackfoot River road – this coverage is your unsung hero.

Motor Truck Cargo

In Missoula, we love our Big Sky Brewing beers and KettleHouse Cold Smokes. But heaven forbid they get damaged en route. That's where Motor Truck Cargo coverage comes in, offering protection for the cargo you're hauling, no matter how frothy or flavorful.

Non-Trucking Liability

If you're involved in an accident off-duty, Non-Trucking Liability has your back.

Workers Compensation

Look, we're family here in Missoula. If one of our own gets hurt, Workers Compensation steps up. It's not just about covering medical expenses; it's about ensuring our trucking family doesn't face hardships.

General Liability

Let's say you accidentally cause some damage while unloading lumber at a Missoula construction site. Truckers General Liability swoops in to take care of the situation. It's like having a guardian angel, just minus the wings!
The Benefits of Rolling with The Insurance Store
Sure, there are countless insurance agencies out there, but why not go with a homegrown, family-owned enterprise that's been cruising down this road for 50 years? That's where The Insurance Store comes in. We're not just your regular insurance folks; we're your neighbors, your friends, your highway companions.
With our TIS24 app, truckers can issue their certificates of insurance, get ID cards, and access policy and insurance documents anytime, anywhere. Consider it your pocket-sized insurance guru! And don't forget about our access to numerous A+ rated insurance carriers specializing in commercial trucking. We're not just giving you a quote; we're serving you a smorgasbord of options.
TIS Trucking Services – Your Navigator in the Sea of Permits and Filings
But wait, there's more! As you well know, trucking in the good ol' Big Sky Country involves a maze of permits and filings. That's where our permits division, TIS Trucking Services, steps into the picture. We'll guide you through the maze, ensuring you stay compliant with state regulations. We're like the GPS of permits – you may not always see us, but we're always there when you need us.
Life is a Highway – Get the Coverage You Deserve
So, you've heard our story. Now it's time for the rubber to meet the road. We're The Insurance Store, or TIS, if you prefer. A family-owned business, we're more than just a company. We're your companion on the long haul, ensuring you and your truck are protected at every turn.
Give us a holler at 888-570-3130, or if you're feeling tech-savvy, request a quote online. We'll be here, waiting to make your Missoula Montana truck insurance experience smooth as a Montana prairie.
So, what do you say? Ready to buckle up and embark on this journey with us? Because, remember, in Missoula, every trucker is part of the family, and at TIS, we look after our own.
---
Get a Quote for Truck Insurance
---
Here is what Our Happy Customers have to say
---
Amazing Experience!! I definitely recommend this agency. Lorraine Davenport has provided top of the line service and addressed all our inquiries and questions in a timely fashion. Super professional, always there and super responsive! Very happy we have found this agency.

Cynthia Torres