MT License #: 100140372
---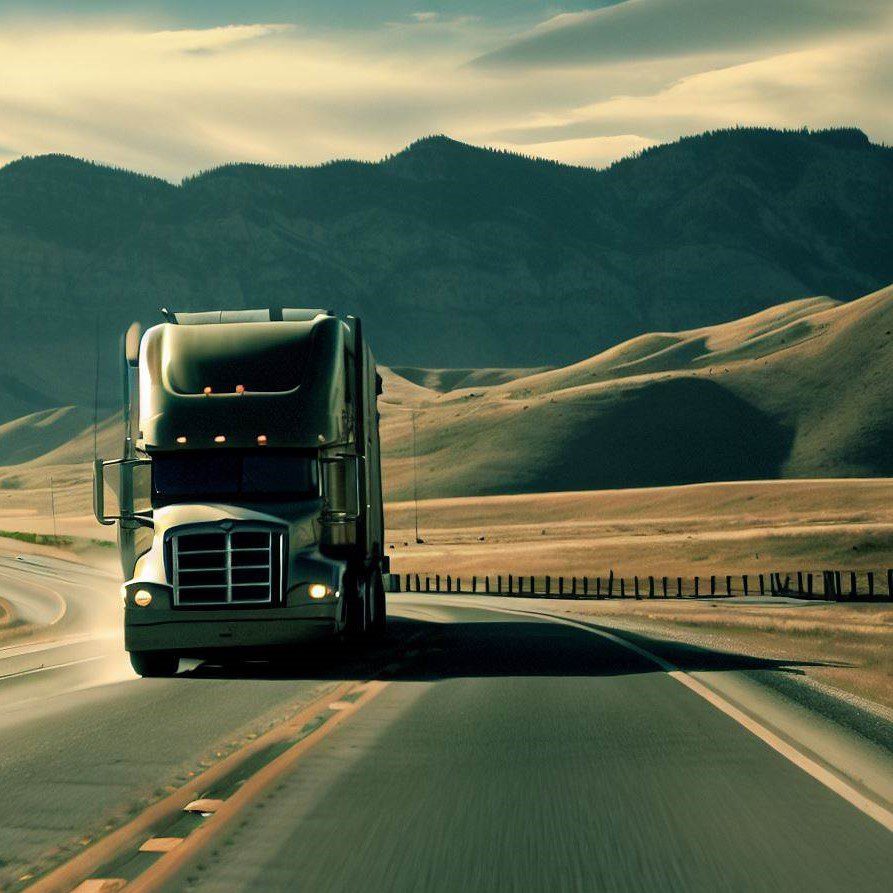 ---
---
Stay Protected with Helena Montana Truck Insurance
This delightful gem, sitting in the treasure state of Montana, is a city that is steeped in a rich history of gold prospecting and legendary tales. Uniquely located at the crossroads of two major highways, I-15 and US-12, Helena, the queen city of the Rockies, is a trucking hub like no other. Famous for its friendly folks and, of course, its pivotal role in the transport of goods across the country. Can you picture the gold rush era cargos? How about those cowboy hats? But hey, we're not here to yammer about history; we're here to talk trucking, and more specifically, truck insurance. So buckle up, it's going to be one wild ride!
As anyone who's seen a Montana sunset can tell you, the trucking scene here in Helena is as diverse as it is dynamic. Nestled between the Rockies and the Great Plains, the city serves as a crucial freight corridor connecting the coasts. Our trucks haul everything from agricultural produce, oil and gas, lumber, and yes, even the occasional shipment of precious metals reminiscent of the gold rush days. Trust me, you wouldn't believe some of the things we've seen trucked through these parts.
But regardless of what you're hauling, it's crucial to remember one thing - you've got to have the right insurance. We're not just hauling hay bales and guitar strings here. There's a lot at stake.
Steering the Wheel on Truck Insurance Coverages
Hold onto your horses folks because we're about to dive deep into the world of Helena Montana truck insurance. Let's talk about those coverages that'll make you sleep better at night knowing your rig and your livelihood are protected.
---
Auto Liability

Here's the skinny. In the unfortunate event of an accident, if your truck is found to be at fault, auto liability insurance covers the damages caused to the other party. It's a non-negotiable must-have.

Physical Damage

Physical damage insurance, on the other hand, ensures your rig isn't left high and dry if it gets damaged. And let's face it, folks, Montana roads can be a tough nut to crack. We've got sleet, snow, and unpredictable wildlife encounters. One minute you're enjoying the scenic Helena landscapes, the next, you're dodging a rogue moose!

Motor Truck Cargo

This little number is for the stuff you're hauling. With the range of cargo passing through Helena, from oil drums to crates of apples, you want to make sure you're covered if something goes awry.

Non-Trucking Liability, Work Comp and General Liability

From the time spent off-duty to safeguarding your workers and covering those additional risks that go beyond the typical accidents, these coverages ensure you've got all your bases covered. It's like having an extra set of chains in winter. You never know when you'll need them, but you'll be glad to have them.
The Insurance Store: Your Partner on the Road
You know, dealing with insurance doesn't have to be like trying to lasso a cat. That's where The Insurance Store steps in. With half a century of experience under our belts, our family-owned business is your one-stop shop for all things truck insurance. We've seen it all, from twisted fenders to missing cargo, and we know exactly how to get you the best coverage for your buck.
What's more, TIS prides itself on partnering with top-tier A+ rated insurance carriers who know the trucking industry like the back of their hand. So, whether you're traversing the Helena Valley, chugging up MacDonald Pass, or crossing the mighty Missouri on US-12, you can drive with the confidence of having a top-rated insurance partner on your side.
Now, get this. We've got this fancy app called TIS24 that allows you to issue your certificates of insurance, get ID cards, and access your policy documents anytime, anywhere. So, even if you're tucked away at some remote truck stop near Lincoln Road on a snowy night, we've got your back.
Beyond Insurance: Truck Permits and Filings
Hang tight because we're not just about insurance. We're about making the trucking life as smooth as a Montana prairie. Our permits division, TIS Trucking Services, is a whiz at sorting out those confusing truck permits and filings required in the state of Montana. With us, you can avoid the red tape rodeo and focus on the open road.
Call to Action: Hitch Your Rig to The Insurance Store
Are your gears grinding with the idea of trying to figure all this out by yourself? No worries. Let the TIS team handle the ins and outs of your Helena Montana truck insurance. You just focus on what you do best - trucking.
We're just a phone call away. Ring us up at 888-570-3130 or hop on over to request a quote. Our friendly team is more than ready to make sure you get the coverage you need.
Remember, folks, life on the road can be as unpredictable as a Montana weather forecast, but with The Insurance Store, you'll never find yourself caught in a hailstorm without a hat. So, come on over to TIS and let's hit the road together, safe, secure, and covered!
There you have it. That's the long and short of Helena Montana truck insurance. So, the next time you find yourself hauling a load through the Treasure State, remember: it's not just about the cargo; it's about the journey. And with the right insurance partner, that journey can be smoother than a newly paved highway.
---
Get a Quote for Truck Insurance
---
Here is what Our Happy Customers have to say
---
If you're in the hunt for insurance? Give The Insurance Store a call. This place is great. The Insurance Store will treat you like a person and be very professional. By the time you walk out of there you will smile all the way home knowing you have good insurance at a great value by some great people. I did😎👍

John Camacho