Great Falls Truck Insurance
MT License #: 100140372
---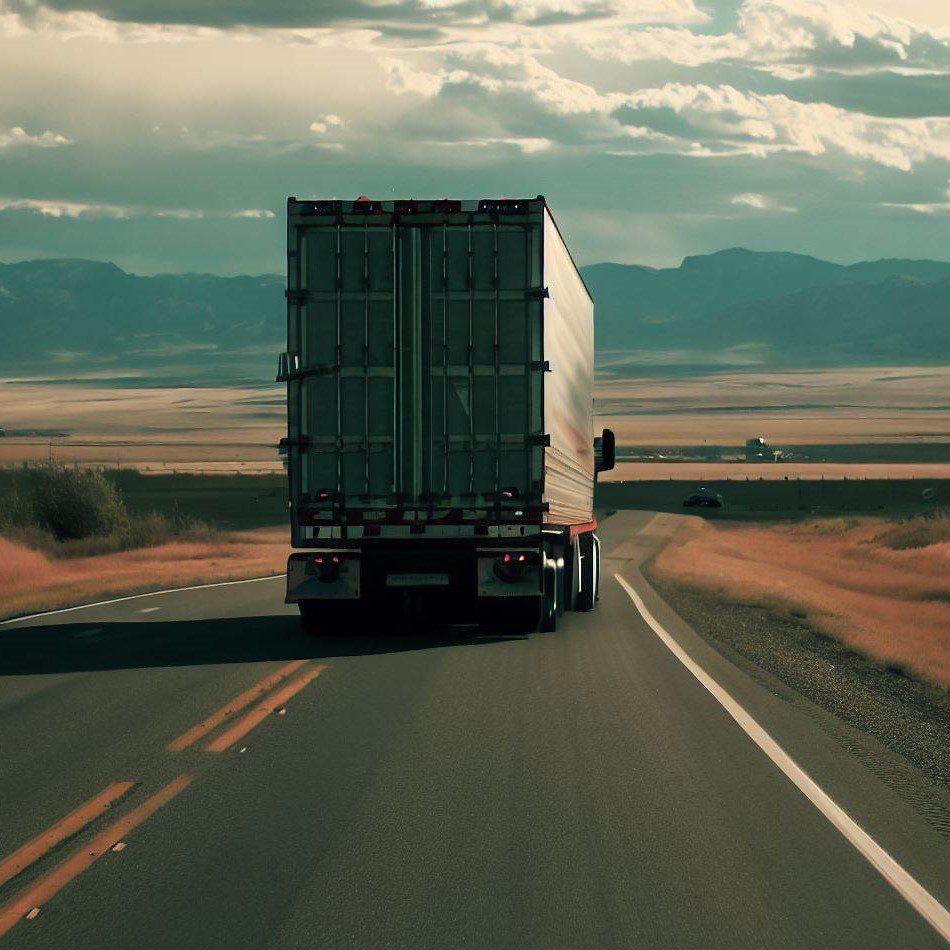 ---
---
Your Trusted Companion for Great Falls Montana Truck Insurance
"Big Sky Country", as they call Montana, and rightly so. Its azure sky, spread as far as the eye can see, is only rivaled by its resplendent landscapes. Now, imagine being a trucker in this scenic wonderland, especially in the city of Great Falls, lovingly named after the five cascading waterfalls along the Missouri River. Sounds like a dream, doesn't it? But hey, let's not forget the golden rule of trucking: "Expect the unexpected." From the roar of the rig's engine to the hum of tires on the asphalt, life on the road is full of surprises. And that's where the importance of a solid Great Falls Montana truck insurance comes into play.
Great Falls, known as the "Electric City," is one of the largest cities in Montana, and the buzzing hub for freight and logistics. Owing to its strategic location and well-connected highway network, such as I-15 and MT-200, the city plays a crucial role in transporting various types of cargo. Grain, livestock, oil, and machinery are some of the prime commodities frequently moving on these roads.
What Trucking Coverages Do You Need?
Without further ado, let's get down to the nitty-gritty of truck insurance. We'll steer through the different types of commercial trucking insurance coverages, especially significant for trucking in Great Falls or anywhere else in the vast expanses of Montana.
---
Auto Liability

Oops! Just like your mama's apple pie can sometimes get a little too burnt, even the most experienced truckers can make mistakes. Auto Liability insurance is the legally required coverage for all commercial vehicles, protecting you from the cost of damages or injuries to other people in an accident where you're at fault.

Physical Damage

Imagine you're hauling cargo along scenic US Highway 89 when a stray deer jumps out of nowhere. Yikes! Physical Damage insurance covers your truck if it's damaged by collision, fire, theft, or other perils.

Motor Truck Cargo

The cargo you haul is your bread and butter, and losing it can be a real bummer. This insurance protects you if the goods you're transporting are damaged or lost, ensuring you won't be eating a financial sandwich.

Non-Trucking Liability

Non-Trucking Liability coverage is for when you're bobtailing without a trailer or under dispatch. It's like the best wingman, there when you need it.

Workers Compensation

For those days when luck seems to have taken a vacation and accidents happen, Workers Compensation coverage steps in to cover medical expenses and lost wages.

General Liability

Remember that old saying, "When it rains, it pours?" Well, General Liability protects you from the downpour of lawsuits or claims that might arise from your business operations.
Why Choose The Insurance Store?
Choosing an insurance provider is like picking the right dance partner. You want someone who knows the steps, keeps the rhythm, and doesn't step on your toes. That's us, The Insurance Store, or as our friends love to call us, TIS. We're a family-owned business and have been making insurance simple for 50 years. Our A+ rated insurance carriers specialize in commercial trucking, offering top-notch insurance solutions tailored to your needs.
But wait, there's more! With our TIS24 app, you can issue certificates of insurance, access ID cards, and your policy documents anytime, anywhere. It's like having a tiny insurance office right in your pocket!
All About Truck Permits and Filings
Trucking in Montana isn't just about driving against picturesque backdrops. It's also about jumping through some administrative hoops – permits and filings, to be precise. You'll need to secure specific permits to ensure your rig is street-legal and your business is on the right side of Uncle Sam's ledger.
Whether you're dealing with an IFTA fuel tax filing, needing a Montana Motor Carrier permit, or trying to wrap your head around the heavy vehicle use tax, our permits division, TIS Trucking Services, is here to lend a helping hand. We'll not only simplify these complex procedures but also ensure you're always up to speed on the latest regulatory requirements.
Join the TIS Family
So, you're halfway through your piping hot cup of joe, pondering over the rigors of trucking life and thinking, "How on earth do I juggle all this?" Well, remember the TIS team! We've got your back. We're not just about offering Great Falls Montana truck insurance; we're about building relationships, supporting our trucking community, and helping you keep those big wheels turning.
Give us a ring at 888-570-3130 or drop us a line for a quote. We promise, once you join the TIS family, you'll say to yourself, "Well, that was easier than finding a bigfoot in the Rockies!" Come experience trucking insurance as steady as the mighty Missouri River, as vast as the Montana skies, and as friendly as the Great Falls community itself. You're just a call away from peace of mind on the road!
---
Get a Quote for Truck Insurance
---
Here is what Our Happy Customers have to say
---
Shalyn was amazing and able to assist with all my professional requirements regarding my business. She was knowledgeable, intuitive and responsive. She also has a nice sense of humor. I would highly recommend her services and her company.

Danny Brantley