MT License #: 100140372
---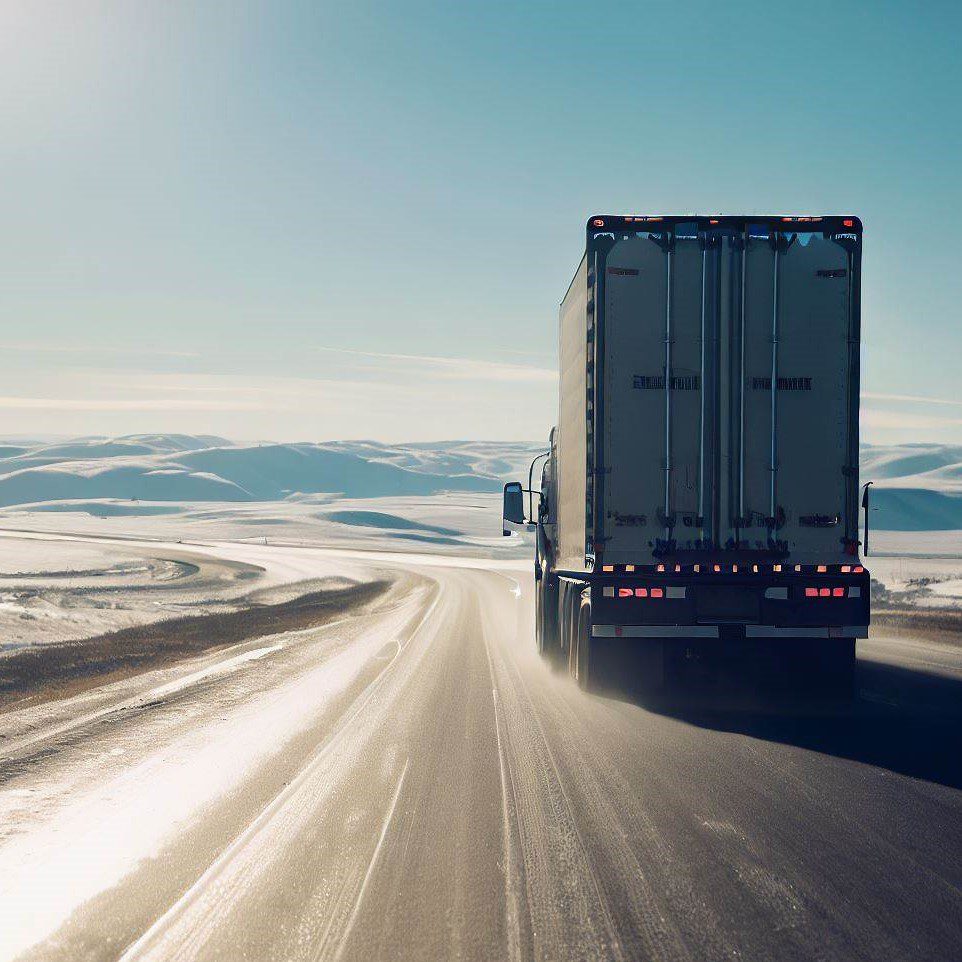 ---
---
Insure with Assurance in Butte Montana: Your Guide to Truck Insurance
Ah, Butte, Montana. A diamond in the rough, nestled amidst the Rocky Mountains, rich with history, and wrapped in a tapestry of rugged, natural beauty. Often affectionately dubbed "The Richest Hill on Earth," Butte's roots are steeped in copper mining. But these days, Butte's economy has shifted gears, playing host to an array of industries, and none so critical as trucking.
From the hum and hustle of the Berkeley Pit to the clatter of truck engines on the I-90 and I-15 highways, Butte has seen it all. Here, long-haul truckers weave their way through the Big Sky Country, ferrying precious cargo like minerals, agricultural produce, construction equipment, and everything in-between. But hey, it ain't all smooth cruising. Navigating through trucking in Butte without truck insurance is like trying to make sense of a country song played backward. And that's where The Insurance Store steps in.
Truck Insurance: The Unsung Hero of the Highways
Just like country music and cowboy hats, truck insurance is part and parcel of the trucking industry, acting as the silent sentinel safeguarding your investment and your livelihood. Let's break it down and take a look at why these insurance coverages are vital in your journey down the long, winding road of the trucking industry.
---
Auto Liability

Auto Liability is like the secret sauce on your burger; it's non-negotiable. In the unfortunate event of an accident that's your fault, Auto Liability will cover the damages and medical expenses. Remember, this is the Silver Bow County; it's not always clear skies and open roads.

Physical Damage

This type of insurance is like having a sturdy umbrella when Montana's weather decides to show its true colors. Whether it's hailstorms or vengeful elks, Physical Damage coverage is there to bear the brunt of the financial blow for repairs or replacement of your truck.

Motor Truck Cargo

In Butte, trucks carry everything from mining equipment to pallets of the world-famous Montana wheat. Motor Truck Cargo insurance is like a warm blanket on a frosty Montana night, ensuring your cargo is protected against loss or damage during transit.

Non-Trucking Liability

Sometimes, life isn't all work, work, work. When you're bobtailing on a day off, Non-Trucking Liability has got you covered for any potential mishaps.

Workers Compensation

Accidents happen, even to the best of us. Workers Compensation is like that trusty old friend that steps in when the going gets tough, covering medical expenses and wage loss for any injured employees.

General Liability

This is like the Swiss Army knife of insurance policies, covering you for any damages or injuries caused by your business operations not directly related to operating a truck.
The Insurance Store is Your Co-Driver in the Trucking Journey
Now, you may be asking, "Why should I choose The Insurance Store for my Butte Montana truck insurance?" Well, TIS is a family-owned business that has been navigating the insurance industry's highways and byways for 50 years. We've seen it all, and we've got the t-shirt to prove it.
TIS is like that dependable old pick-up, with a toolbox full of A+ rated insurance carriers that specialize in commercial trucking. We're not here to ride shotgun; we're here to take the wheel when you need us most.
The TIS24 App: Insurance at Your Fingertips
Ever wish you could issue your insurance certificates or get your ID cards while sipping coffee at the Front Street Market? With our TIS24 app, you can! This handy little tool puts you in the driver's seat, letting you access your policy and insurance documents anytime, anywhere.
TIS Trucking Services: Your Passport to Hassle-Free Permits and Filings
Navigating the maze of truck permits and filings in Montana can feel like trying to spot a jackalope in the wild; it's elusive and confusing. Fortunately, we've got a crack team at our permits division, TIS Trucking Services, who are ready to guide you through the process with the finesse of a seasoned trucker maneuvering a hairpin turn.
When it comes to trucking in Butte, Montana, we understand that the journey can be as challenging as it is rewarding. That's why TIS has made it our mission to provide a safety net of reliable, comprehensive truck insurance. Whether it's assisting you with insurance coverage or helping you acquire the necessary permits and filings, our goal is to make your trucking experience as smooth as a Montana highway.
Securing Your Tomorrow, Today
From the winding highways to the bustling freight yards, Butte, Montana is a trucker's dream, offering endless opportunities and adventures. With TIS at your side, you can embark on your journey with peace of mind, knowing that we've got your back every mile of the way.
So, are you ready to kick your worries to the curb and secure the future of your trucking business? Do you fancy having the freedom to manage your insurance policies on-the-go? If the answer is a resounding "Heck, yeah!" then it's time to saddle up and ride with TIS.
You don't need to be as rich as the 'Richest Hill on Earth' to afford top-notch truck insurance. With The Insurance Store, you get premium coverage without breaking the bank. So, why not give our friendly team a buzz at 888-570-3130 or request a quote today? And remember, in the world of trucking, your insurance is your best co-driver. Keep on trucking, and keep it insured!
---
Get a Quote for Truck Insurance
---
Here is what Our Happy Customers have to say
---
You'll appreciate working with Lisamarie. She was attentive, expedient and got me a really good insurance. I definitely recommend working with her.

Maria Burciaga