MT License #: 100140372
---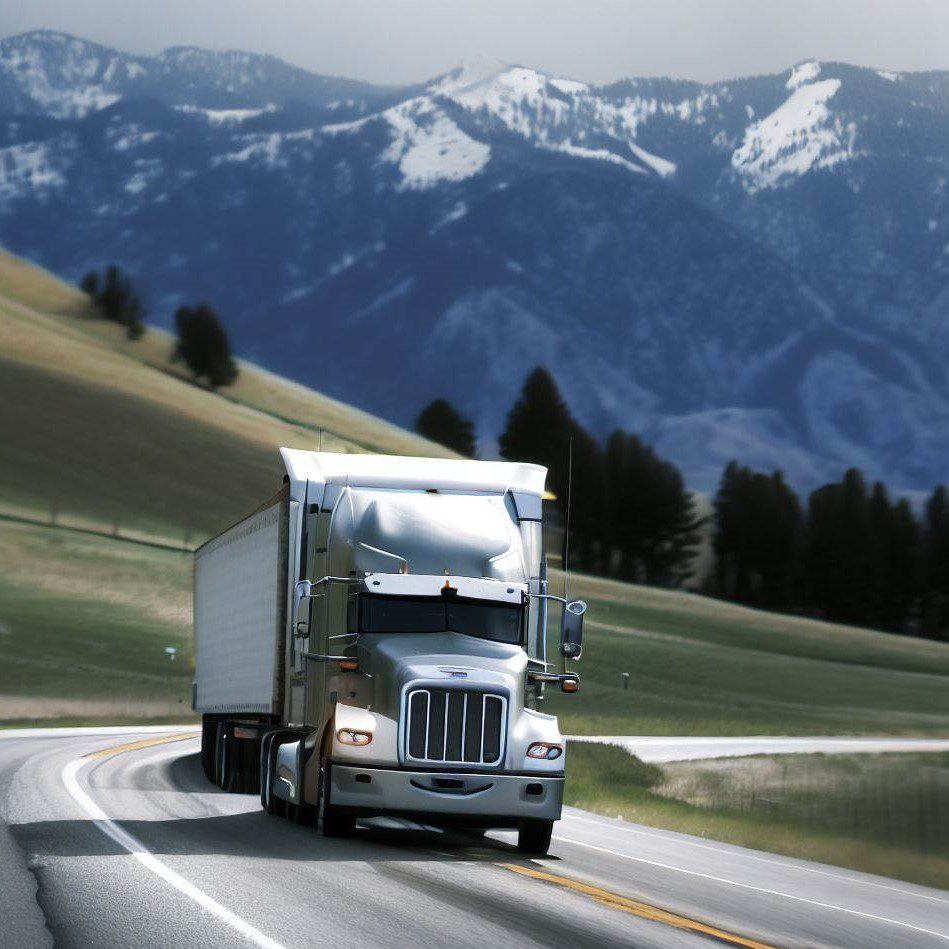 ---
---
Unmasking the Mysteries of Bozeman Montana Truck Insurance
There's something unique and invigorating about the city of Bozeman, Montana. Nestled in the heart of the Rocky Mountains, Bozeman serves as the poster child for western charm and hospitality. Known as the "Gateway to Yellowstone," this gem of a city isn't just home to awe-inspiring landscapes and historical treasures; it's also the pulse of a bustling trucking industry. Just picture the spectacle of 18-wheelers rolling down the scenic highways, carrying everything from lumber and agriculture products to consumer goods and equipment—like the heart of Montana pumping lifeblood to the rest of the nation.
Now, here's where it gets interesting. With a dynamic trucking scene comes the imperative of truck insurance. Whether you're a seasoned trucker, a fleet owner, or someone testing the waters, securing top-notch truck insurance in Bozeman, Montana is as crucial as the air you breathe. Why? Well, buckle up as we embark on this journey of discovery.
The Key Commercial Transportation Coverages
You've probably heard that old saying, "It's better to be safe than sorry," right? It's as true as the Big Sky is blue when it comes to trucking. Let's delve into the intricacies of commercial trucking insurance coverages, each a lifeline in the unpredictable world of transportation.
---
Auto Liability

This is the legal eagle of insurance coverages. Mandated by federal agencies, auto liability covers the cost of damage or injury to others if you're at fault in an accident.

Physical Damage

Picture the brute force of a Montana winter or an unruly deer darting across Route 191. Physical damage insurance is your shield, covering your truck and trailer against damage from accidents, theft, fire, or other unfortunate events.

Motor Truck Cargo

When you're hauling Montana wheat or transporting equipment for the thriving tech industry, motor truck cargo insurance is your safety net. It covers the freight you're carrying if it's damaged or lost.

Non-Trucking Liability

Even if your rig is taking a break at a Bozeman truck stop, you're not immune to risks. Non-trucking liability provides coverage when you're not under dispatch—like a guardian angel for your off-duty hours.

Workers Compensation

Accidents happen, and when they do, worker's compensation coverage ensures your employees have medical and wage benefits. It's a must-have for trucking operations that prioritize their team's well-being.

General Liability

Say you accidentally cause damage while unloading cargo at a warehouse in Belgrade. This buddy has your back, covering liability risks related to the business activities beyond driving.
The Insurance Store: Your Trusted Partner
Meet your knight in shining armor—The Insurance Store, a family-owned insurance agency celebrating a golden anniversary of safeguarding the trucking community. The TIS team is a powerhouse of expertise, committed to finding you the best coverage from A+ rated insurance carriers specializing in commercial trucking.
Imagine walking into a candy store and having a variety of delicious treats at your fingertips. That's TIS for you, but swap out the candy for insurance carriers. We provide an assortment of options tailored to your needs—because no two truckers or trucking operations are the same, just like no two snowflakes in Bozeman's winter are alike.
What's more, we've got a secret weapon—our app TIS24. It's like having your personal insurance agent right in your pocket, 24/7. Whether you're lounging at a Bozeman coffee shop or cruising down Highway 84, you can access insurance documents, get ID cards, or issue certificates of insurance from your phone or computer. And did we mention it's as user-friendly as a Montana folk tune?
Beyond Insurance: TIS Trucking Services
Guess what? Our assistance doesn't stop at insurance. Bozeman, Montana may be known for its easy-going lifestyle, but when it comes to truck permits and filings, things can get a bit hairy. You might feel like a bear with its head stuck in a beehive—frustrated and in desperate need of help.
Enter TIS Trucking Services, our permits division. We're seasoned pros in navigating the labyrinth of commercial trucking permits in Montana. From helping you with the Unified Carrier Registration (UCR) to the International Registration Plan (IRP), we ensure your ride on the compliance train is as smooth as a trout-filled Montana river.
The Insurance Store: Where Bozeman's Roads Meet Peace of Mind
Trucking is no easy gig, folks. There's the unpredictability of the open road, the pressure of timely deliveries, the baffling array of regulations, and let's not forget, the unexpected mood swings of Mother Nature. But here's the good news: when it comes to Bozeman Montana truck insurance, the TIS team has your back.
We've been riding the insurance rodeo for half a century, and we've got the grit and the gumption to help you steer clear of financial losses. With us in your corner, you can buckle up and set your sights on the open road, leaving your worries in the rear-view mirror.
So why wait for the cows to come home? Give our friendly team a jingle at 888-570-3130 or request a quote online. Because here at The Insurance Store, we're all about securing your peace of mind, one mile at a time. So let's hit the road together, under the Big Sky, with your wheels turning and your insurance concerns laid to rest.
---
Get a Quote for Truck Insurance
---
Here is what Our Happy Customers have to say
---
Thank you Neome for your great Service! You and Trevor have made this transition very smooth!

Taiwan Cameron