MT License #: 100140372
---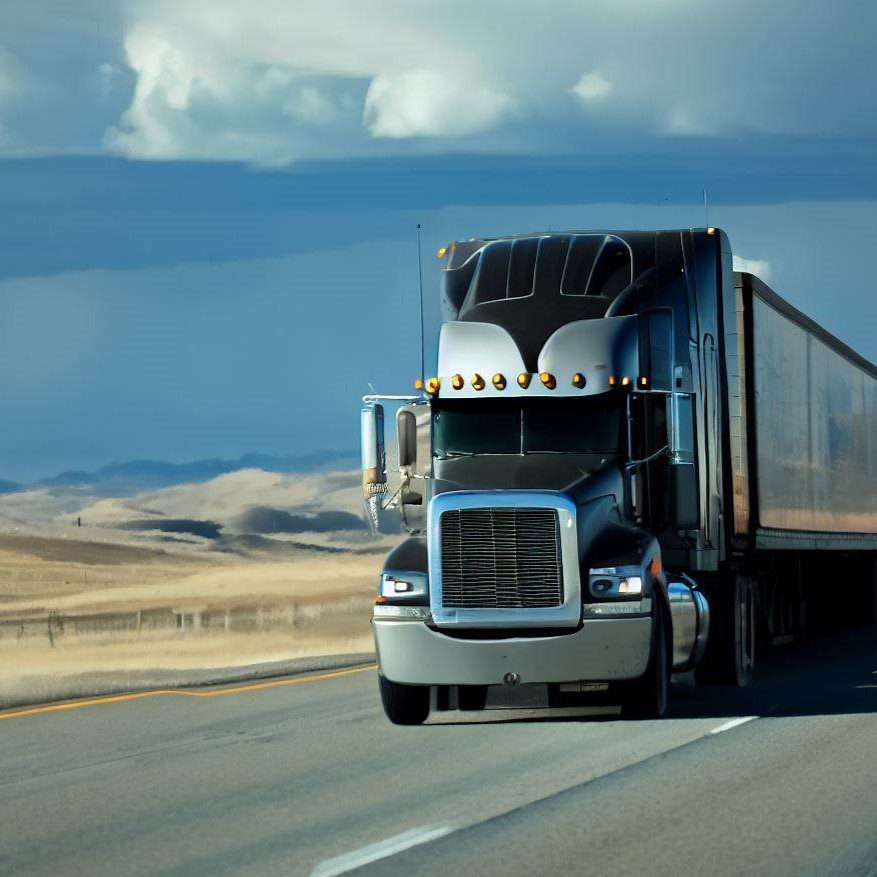 ---
---
Trucking Along in Big Sky Country: Billings Montana Truck Insurance
Welcome to Big Sky Country, where the stunning vistas of Montana never fail to inspire. Billings, nestled in the Yellowstone Valley and known as the Star of the Big Sky Country, boasts an economy as vast and varied as its landscapes. Here, industries such as oil, agriculture, and most notably, trucking, thrive in this dynamic and sprawling city. Did you know that Billings is the largest city in Montana, hosting more than a hundred thousand residents and countless businesses? With an intricate web of roads that includes Interstate 90 and Highway 3, this city is quite the hub for the trucking industry.
In Billings, the hum of engines and the clatter of cargo is a melody that resonates with the rhythm of growth. From transporting grains from the abundant agricultural fields to shuttling hefty equipment for the buzzing oil industry, trucks are the lifeblood of this thriving city. That's not even mentioning the freight full of consumer goods that wind their way through the Billings Heights suburb and beyond.
However, trucking in Billings, like any other place, isn't all smooth sailing. The rough and tumble of the road, the unpredictable weather conditions, or the simple misfortune of an accident, these are all par for the course in a trucker's life. That's why having a sturdy safety net in the form of truck insurance is as important as having a well-oiled rig.
What Trucking Coverages Do You Need?
What better way to secure your freight and fortify your business than with dependable Billings Montana truck insurance? No two trucks, routes, or cargo types are the same. And as such, your insurance needs can be as unique as a Montana sunrise. That's where we come in.
---
Auto Liability

It's not just a wise move, it's a legal requirement. If your truck, rumbling along the Rimrocks, unfortunately, causes an accident, this coverage will save you from the hefty costs of property damage or injury to others.

Physical Damage

Just like how the Yellowstone River shapes the surrounding land, accidents can leave their mark on your rig. Physical Damage coverage steps in to cover repair or replacement costs. Whether your truck was an unwilling participant in a fender bender near Dehler Park, or faced the wrath of a Montana snowstorm, this coverage has got your back.

Motor Truck Cargo

If you're hauling a hefty load of sugar beets or transporting precious consumer goods to Billings Heights, Motor Truck Cargo insurance is essential. This type of coverage ensures that the fruits of your hard labor, quite literally sometimes, aren't lost due to damages or theft during transit.

Non-Trucking Liability

Non-Trucking Liability covers you when you're off the clock and still on the road, perhaps cruising down Montana Avenue after a long haul.

Workers Compensation

For those unexpected times when you or your employees might get hurt on the job, Workers Compensation steps in to cover medical expenses and lost wages.

General Liability

Imagine this: you're unloading a truck full of corn at MetraPark for the annual MontanaFair, and a passerby trips over your equipment. Ouch! That's where Truckers General Liability comes in, covering such claims and more.
Navigate the Highway of Insurance with The Insurance Store
The Insurance Store, fondly known as TIS, has been in the insurance game longer than the Billings Mustangs have been hitting home runs. As a family-owned business for 50 years, we understand the ins and outs of Billings Montana truck insurance like no other.
Working with TIS is like having an extra set of eyes on the road. We are an independent insurance agency, meaning we have access to numerous A+ rated insurance carriers specializing in commercial trucking. And trust us, they're as reliable as a well-tuned engine. That means we can scout the best policies for your specific needs, ensuring that you're not left in the lurch when you need coverage the most.
What's more, with the TIS24 app, managing your insurance is as easy as switching gears. Need to issue your certificate of insurance while at a truck stop on Interstate 90? No sweat! The app lets you handle it with ease from your computer or phone. You can also access your policy and insurance documents, get ID cards, and more, anytime, anywhere. It's like having a co-driver who never takes a break.
The Right Permit for the Perfect Ride
Truck permits and filings can be as tricky as navigating a rig through Billings' bustling downtown. Each state has its own set of rules, and Montana is no different. But don't let that send you off the road, figuratively speaking. The TIS team, armed with our permits division - TIS Trucking Services - is ready to assist you with all your commercial trucking permits. Consider us your GPS in the realm of permits and filings.
Get Your Billings Montana Truck Insurance Quote Today
Life on the road in Billings, Montana, is a journey filled with incredible views and amazing opportunities. But just like any highway, it has its share of bumps and turns. As a trucker, the best way to ensure a smooth ride is to arm yourself with comprehensive Billings Montana truck insurance.
So why not hitch a ride with us at The Insurance Store? We've been in the passenger seat for many truckers over the years, offering guidance, assistance, and peace of mind. With our in-depth knowledge of the industry, our variety of insurance options, and our trusty TIS24 app, we're the copilot you've been looking for.
Why wait? Our friendly team at TIS is ready to assist you. Get your engines revving and dial 888-570-3130 for a quote today. Let's blaze a trail together in Big Sky Country. Happy trucking, folks!
---
Get a Quote for Truck Insurance
---
Here is what Our Happy Customers have to say
---
Shalyn has been a big help when it came to getting my trucking authority for my up and coming business. Whenever I had a question or wasn't too sure about something that had to do with my business, she wouldn't hesitate to enlighten me about anything I was concerned about. If it wasn't for Shalyn I don't think I would not be as far ahead as I am now, I very much appreciate her consistency.

C & O Trucking