MS License #: 15040359
---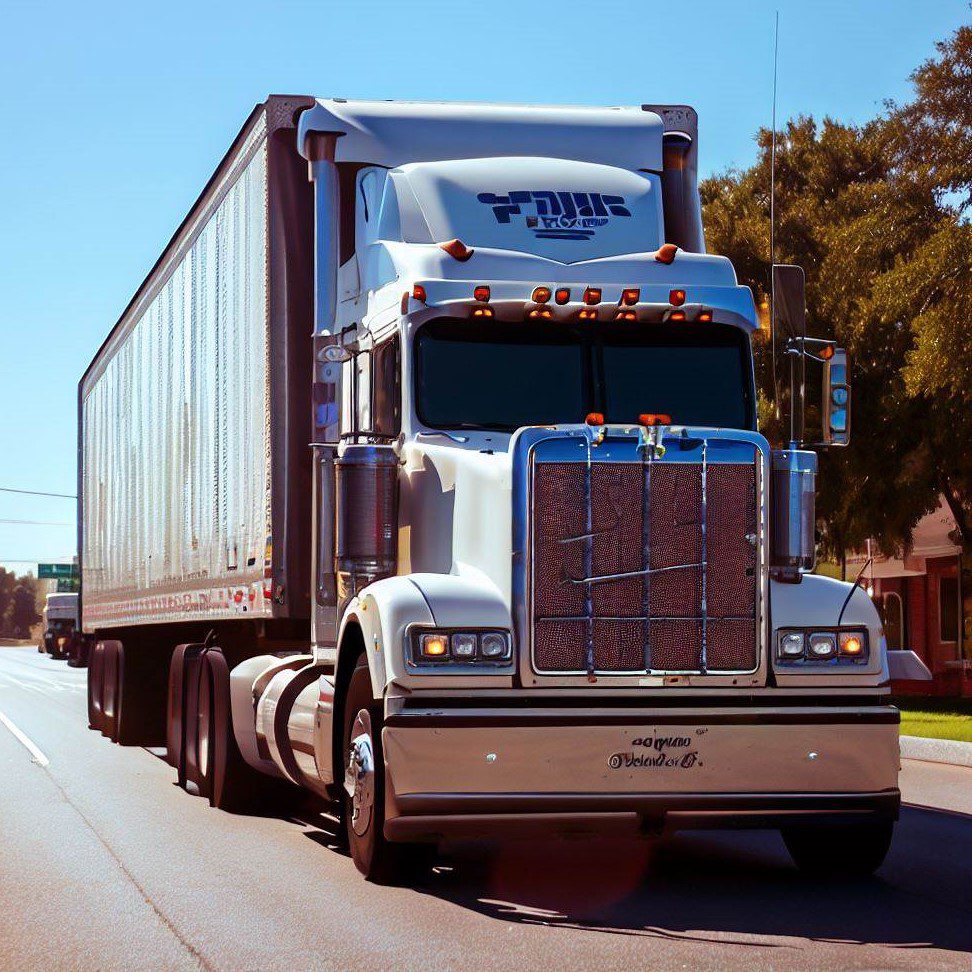 ---
---
Truckin' Around Tupelo: Your Go-To Guide for Truck Insurance
This isn't just any ole rundown about truck insurance. We're revving up to take you on a ride around Tupelo, Mississippi—a town brimming with Southern charm, Elvis Presley's birthplace, and more importantly, a bustling hub for freight and logistics. Now, we ain't just whistlin' Dixie here. Trucking in Tupelo is a big deal, folks, and so is making sure your big rig is covered.
First things first, let's set the scene. Tupelo, snuggled in the heart of Northeast Mississippi, is not only known for its harmonious blend of Southern hospitality and rich history. The city also boasts a vibrant trucking scene. We're talking everything from agricultural commodities to electronic equipment, being ferried around this city and beyond, via the arteries of Highways 45 and 78.
From the lush suburbs of Eastwood to the thriving industrial district of West Tupelo, semi-trucks are a common sight. The city is alive with the steady hum of diesel engines, making it one of Mississippi's most important logistic points. What's more, Tupelo is a hotspot for freight, playing host to a variety of cargo, including automobile parts, timber, and furniture. That's right, y'all! Without our trusty truckers, how else would we get Grandma's new recliner from the furniture capital of the world?
No Jokin' Around: Essential Truck Insurance Coverages
Having a jamboree on the open road ain't all sunshine and daisies; there's a serious side to it too. Commercial truck insurance is as crucial as good ole Southern sweet tea on a hot summer's day. Now, let's gander at some of the insurance coverages essential for every Tupelo trucker out there.
---
Auto Liability

If you're hauling a hefty load down Highway 78 and happen to meet an unfortunate incident, auto liability coverage will save your bacon. It covers legal liabilities in case you're found at fault in an accident. In Tupelo, where trucks are a dime a dozen, it's a no-brainer, folks.

Physical Damage

Physical damage insurance is like a good hunting dog—it's got your back. Whether your rig has been through a hail storm or hit a deer on the Natchez Trace Parkway, this coverage has you covered like gravy on biscuits.

Motor Truck Cargo

Now, imagine you're haulin' a load of fancy Elvis memorabilia, and it gets damaged. That's where motor truck cargo insurance steps in. It safeguards the goods you're transporting—so you won't be all shook up!

Non-Trucking Liability

Non-trucking liability is like that trusty pocketknife you carry when you're off-duty. It offers coverage for personal use of a commercial trucking vehicle when you're not under dispatch.

Workers Comp and General Liability

Whether you're loading cargo in Verona or navigating the bustling Tupelo streets, accidents can happen. Workers Compensation and Truckers General Liability coverages are your safety net, taking care of any employee injuries or property damage.
The Insurance Store: Your Trusted Insurance Partner in Tupelo
We're not just any insurance agency. We're family-owned, we're part of your community, and we've been safeguarding truckers for over 50 years. We're the cat's pajamas when it comes to truck insurance, with access to A+ rated insurance carriers specializing in commercial trucking.
Oh, and did we mention our nifty app, TIS24? It's like having a swiss army knife in your pocket. It allows you to issue your certificates of insurance, get ID cards, and access your policy documents whenever you fancy, right from your device. Technology and convenience, served up with a side of Southern hospitality—now, that's the TIS way!
Easy Peasy Permit Solutions: TIS Trucking Services
But wait, there's more! We know that truck permits and filings in Mississippi can be as confusing as a chameleon in a bag of Skittles. That's why we have a dedicated permits division, TIS Trucking Services. We're here to lend a hand with your commercial trucking permits and make the process as smooth as a fresh jar of Skippy!
Wrapping It Up
So, if you're trucking in Tupelo and need a good insurance partner to boot, look no further. Give us a jingle at 888-570-3130 or request a quote online. We've got your back, just like our beloved Tupelo Honey has our biscuits. Let us do the worrying while you keep on truckin'! The TIS team is waiting to welcome you into our family because, at the end of the day, ain't that what it's all about, y'all?
---
Get a Quote for Truck Insurance
---
Here is what Our Happy Customers have to say
---
Lisa was very helpful, knowledgeable and quick and efficient on making changes to my policy.

Drew Burnett