MS License #: 15040359
---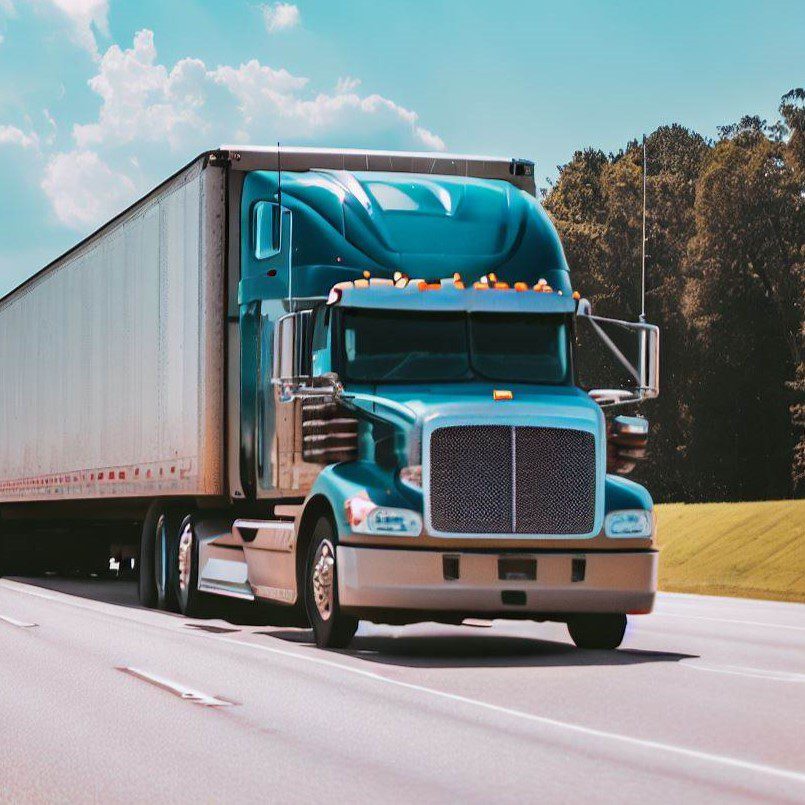 ---
---
Your Trusted Route to Truck Insurance in Jackson, Mississippi
Tucked into the Southern charm of Mississippi, you'll find the vibrant city of Jackson. It's a metropolis that's packed with a rich tapestry of history, delightful culinary surprises, and the strains of sweet jazz floating through its bustling streets. But there's more to Jackson than meets the eye. It's the hidden heart of freight and logistics, a veritable hub for trucking that keeps the gears of commerce turning across the United States.
Jackson, or 'Jacktown' to locals, isn't just famous for its Blues Trail and tantalizing Southern barbecue. No siree! It's a city that hums to the rhythm of rumbling trucks, moving goods from coast to coast. With major highways like the I-20 and I-55 coursing through the city like life-giving arteries, trucks in Jackson often carry the lifeblood of the American economy, from agricultural goods, manufactured products, to retail cargo and more.
Alrighty then, let's get down to the nitty-gritty. Why are we jabbering on about Jackson and trucking, you might ask? Well, it all comes back to one thing - truck insurance. Navigating the world of Jackson Mississippi truck insurance isn't always smooth sailing, and here at The Insurance Store, we're all about making that journey as easy as pie.
Unpacking the Must-Have Truck Insurance Coverages
---
Auto Liability

Picture this - you're cruising along the iconic Natchez Trace Parkway, soaking in the natural beauty, when out of the blue, a fender bender happens. It's like getting caught between the devil and the deep blue sea, isn't it? That's where Auto Liability insurance comes in. It's your lifeline when you're legally responsible for bodily injury or property damage caused by your truck.

Physical Damage

Now, let's suppose you're hauling some top-quality Mississippi seafood to a fancy restaurant downtown when, oh, dearie me, a stray critter runs into the road and you swerve into a ditch. Ouch! Physical Damage insurance swoops in to save the day, covering the costs to repair or replace your truck.

Motor Truck Cargo

You know how they say, "don't put all your eggs in one basket"? Well, in trucking, that's precisely what we do, and it can be as precarious as a cat on a hot tin roof. Motor Truck Cargo insurance helps you sleep easy, covering the cargo you're hauling if it's damaged or lost.

Non-Trucking Liability

Here's a curveball - what if you're involved in an accident while you're off the clock? That's where Non-Trucking Liability insurance comes in. It's designed to protect you when you're not under dispatch.

Workers Compensation

For the hardworking truckers out there, there's nothing worse than the thought of being laid up with an injury. As tough as a two-dollar steak as you may be, accidents happen, and that's where Workers Compensation steps in. It covers medical expenses and a portion of lost wages for injuries while on the job.

General Liability

Last but not least, let's not forget about Truckers GL. This covers you for those 'oops' moments, like when you accidentally damage a customer's property during a delivery. It's like a safety net when things go belly up.
The Insurance Store: Your Compass in the World of Truck Insurance
Here at TIS, we're more than just a business - we're a family, and we've been guiding truckers through the wilderness of insurance for a solid 50 years. Our team at TIS isn't just offering policies; we're offering peace of mind. As an independent insurance agency, we work with an array of A+ rated insurance carriers that specialize in commercial trucking, ensuring you get the coverage that fits you like a glove.
Plus, with our handy-dandy app TIS24, you'll have 24/7 access to your certificates of insurance, ID cards, and policy documents right from your phone or computer. It's like having a personal insurance concierge in your pocket!
Making Your Journey Easier with TIS Trucking Services
But wait, there's more! Need a hand with your commercial trucking permits and filings in Mississippi? TIS Trucking Services, our permits division, is here to save the day. We're your co-pilots, helping you navigate the red tape so you can hit the open road with confidence.
Revving Up
Let's not beat around the bush - finding the right Jackson Mississippi truck insurance can feel like finding a needle in a haystack. But with TIS, you're not just another policy number - you're part of our family. We're here to make sure that no matter where your route takes you - be it the busy streets of downtown Jackson, or along the stunning Mississippi River - you're always protected.
So why not give us a jingle? Our friendly team at TIS is standing by to help you get the coverage you need. Call us at 888-570-3130 or request a quote today. Let's hit the road together, and remember, in the world of insurance, it's not about the destination - it's about the journey, and at TIS, we're here for every mile of yours.
---
Get a Quote for Truck Insurance
---
Here is what Our Happy Customers have to say
---
Josina was very very helpful in managing our policy. There were times where we needed several changes completed simultaneously and she did an awesome job of keeping everything very organized and timely. I would definitely recommend these services for insurance coverage.

Leah Hurley