Hattiesburg Truck Insurance
MS License #: 15040359
---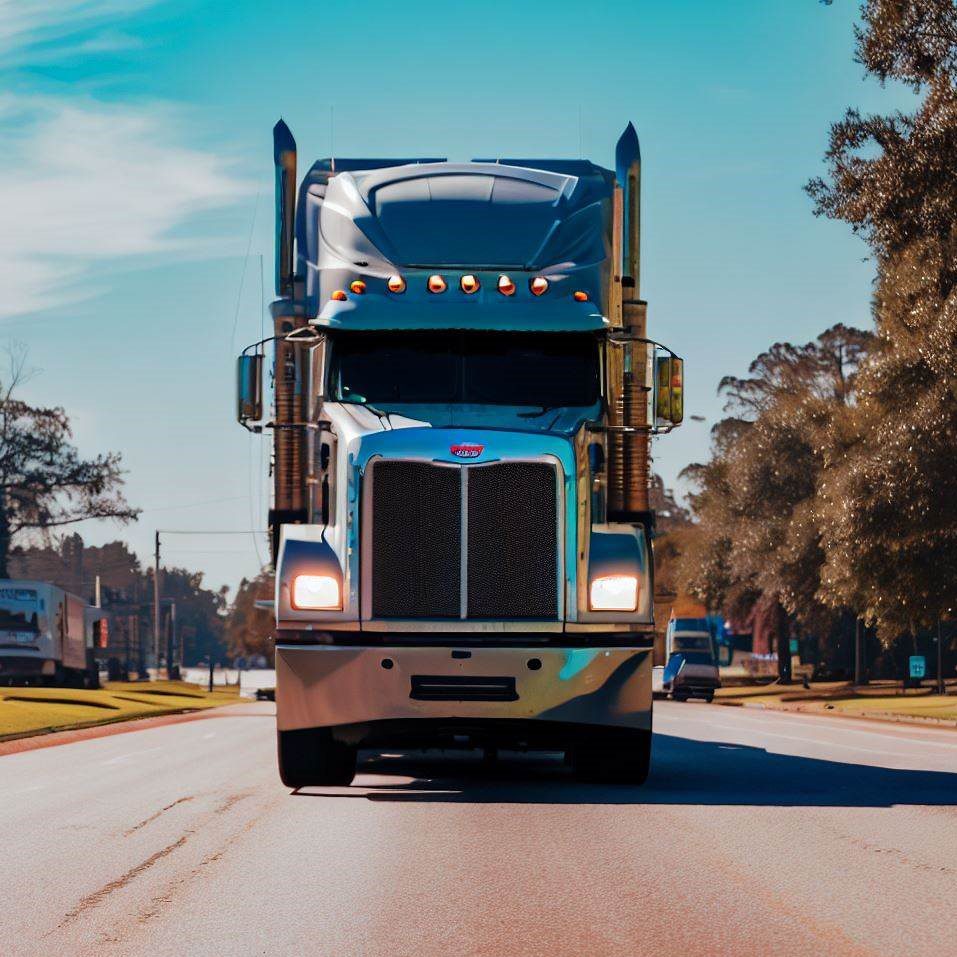 ---
---
Full Speed Ahead: Your Guide to Truck Insurance in Hattiesburg, Mississippi
Hattiesburg, fondly dubbed the "Hub City" due to its historical prominence in railway transportation, rests in the heart of Mississippi, a place where Southern charm meets commerce. An essential part of America's Freight Transportation Framework, this picturesque city has carved out a reputation as a crucial epicenter for trucking, freight, and logistics.
While we could chew the fat all day about Hattiesburg's vibrant history and delightful southern cuisine, let's switch gears and delve into something more specific: Hattiesburg, Mississippi truck insurance. If you're hauling cargo down Interstate 59 or shipping commodities across suburbs like Petal or Oak Grove, it's high time we got you covered!
Laying the Bedrock: Truck Insurance Coverages
To keep your trucking business motoring along, you need the right insurance coverages in your back pocket. Every haul, from farm products to general freight, comes with risks that only comprehensive insurance can buffer against. Here's a quick low-down on the primary types of coverage for your big rig:
---
Auto Liability

Just as the mighty Mississippi River carves its course, so too does Auto Liability Insurance in guiding your financial course after an accident. It's a legal requirement that covers damages and injury you may cause to others in an accident. A no-brainer, if you ask us!

Physical Damage

If your rig takes a hit - say, a rogue alligator from the Mississippi swamps decides to make a highway appearance - Physical Damage coverage steps in. It'll help foot the repair bill or replace your truck outright. It's like having a safety net in the unpredictable circus of life.

Motor Truck Cargo

Ever hauled a load of Mississippi catfish and wondered, "What if?" Motor Truck Cargo insurance is your answer. It protects the goods you're hauling from damage or theft during transit. It's like a warm, reassuring blanket for your cargo.

Non-Trucking Liability

Even when you're off the clock, your truck might not be. For those out-of-service periods, Non-Trucking Liability insurance offers protection against injury or damage you might cause while using your truck for non-business purposes. Think of it as your weekend warrior coverage.

Workers Compensation

Nobody wants their crew sidelined due to injuries. Workers Compensation insurance keeps your team covered, providing benefits for job-related injuries or illnesses. It's the heart of your insurance package, pumping lifeblood when things go south.

General Liability

Finally, we've got General Liability. It provides broad coverage for various accidents and incidents that can occur in your daily operations. It's a catch-all, helping keep your business steady on even the rockiest of roads.
Working with the A-Team: The Benefits of The Insurance Store
Are you trucking along this winding insurance road and feeling like you're carrying a heavy load? Don't fret! At The Insurance Store, we've got your back.
Being a family-owned business, we're not just a faceless corporation. We've been wheeling and dealing in the insurance biz for 50 years, building connections with numerous A+ rated insurance carriers specializing in commercial trucking. In short, we've got options galore, and we're poised to deliver them straight to you.
To add some tech-savvy spice into the mix, our app, TIS24, is your trusty sidekick on the go. Whether you need to issue certificates of insurance, access policy documents, or nab your ID cards, TIS24 has you covered. It's like having your insurance office right there in your cab, minus the water cooler chit-chat.
Smooth Sailing: Truck Permits and Filings
Now, let's shift into a slightly different lane. If you're trucking around Mississippi, you need to comply with the state's truck permits and filings regulations. And boy, can they be as thorny as a Mississippi cactus!
Luckily, our permits division, TIS Trucking Services, is on hand to help. From dealing with the Mississippi Department of Transportation to making sense of the local ordinances, our experts can help you navigate this red tape jungle like a pro. It's like having a trusty GPS for your permit journey.
Connect with the TIS Team Today
Alright folks, we've journeyed far and wide on the road of Hattiesburg, Mississippi truck insurance, but it's time to park it. If you want to keep on trucking without the worry of bumps in the road, it's time to join the TIS family.
Don't let the insurance puzzle give you the heebie-jeebies! The TIS team is ready to help you figure it out. We're just a call away at 888-570-3130, ready to tailor an insurance solution that fits your needs like a glove.
So why wait? Dial that number or request a quote today. And remember, at TIS, you're not just a customer - you're part of the family. Truck on, friends!