MS License #: 15040359
---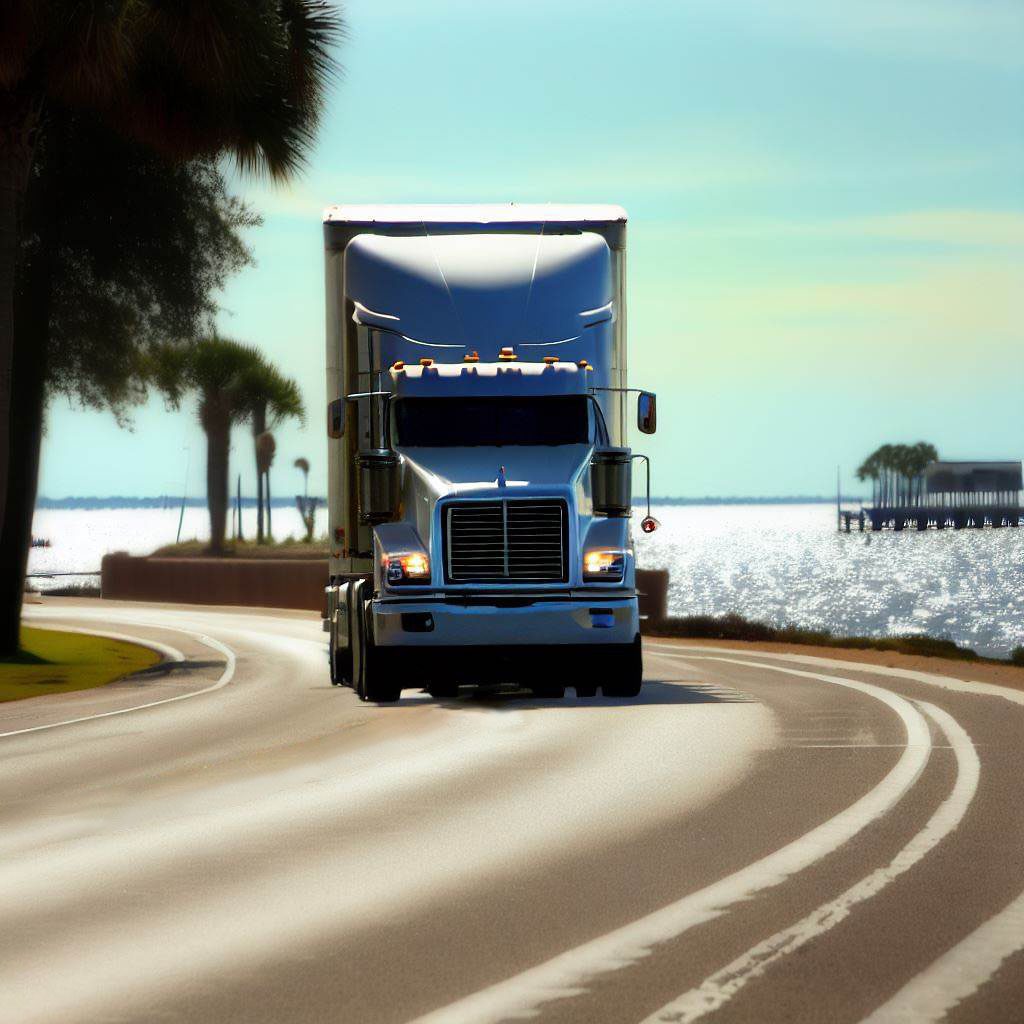 ---
---
Truckin' on the Gulf Coast: Gulfport Mississippi Truck Insurance
Gulfport, Mississippi, home to shrimping fleets and sun-soaked beaches, is a piece of Southern charm nestled in the heart of the Gulf Coast. It's more than just a place where seagulls and sea-salt fill the air, it's also a hotbed for transportation, freight, and logistics. A quick glimpse of the I-10 or US-49 at rush hour will paint the picture clearer than a Mississippi sunset. Yessiree, Gulfport is an epicenter for trucking, where big rigs, flatbeds, and reefer trucks work tirelessly, hauling everything from the day's fresh catch to oversized equipment for the area's bustling marine and energy sectors.
But don't let the balmy Southern charm fool ya. Operating trucks here means treading murky waters of regulations, insurance requirements, and potential pitfalls. Luckily, our family at The Insurance Store is here to navigate you through the nitty-gritty of Gulfport Mississippi truck insurance.
What Trucking Coverages Do You Need?
Truck insurance, unlike a po' boy sandwich, isn't one-size-fits-all. Different types of coverage cater to specific needs in trucking, much like how different fillings cater to your belly.
---
Auto Liability

Legally, as mandatory as a stop sign at a four-way, auto liability insurance protects against damage caused to others by your truck. Be it a car full of sunburned tourists or a locally loved barbecue joint, if your truck's involved, this is your safety net.

Physical Damage

Imagine cruising down the Gulfport's Scenic Drive, when outta the blue, an overzealous pelican dive-bombs into your rig. This is where physical damage insurance comes to the rescue. It covers damage to your truck from accidents, hailstorms, or daredevil pelicans!

Motor Truck Cargo

Shrimp, heavy machinery, pallets of Mardi Gras beads - Gulfport trucks haul it all. Motor truck cargo insurance provides cover for the goods you're transporting, be it from damage or theft. Losing a shrimp load might seem small fry, but trust us, those losses can stack up faster than flapjacks at a pancake festival!

Non-Trucking Liability

Time off in Gulfport might mean fishing on the Gulf or a barbecue in the back yard. But if you're using your rig during downtime and land yourself in an accident, non-trucking liability insurance steps up to the plate.

Workers Compensation

From a back sprain to a slip on a rogue shrimp, trucking has its fair share of workplace hazards. Workers Compensation takes care of medical bills and wage replacement, giving you a safe cushion to land on.

General Liability

Ever accidentally reverse into a loading dock? Or perhaps, during delivery, you unwittingly turned someone's lawn into a makeshift mud wrestling ring? Truckers General Liability covers these instances, protecting against damage your business might inadvertently cause.
The Benefits of Rolling with The Insurance Store
Partnering with TIS is like having your very own co-pilot in the complex world of truck insurance. We're a family-owned business, with 50 years in the industry, giving us the know-how and connections to get you the best insurance. Plus, with access to a horde of A+ rated insurance carriers specializing in commercial trucking, we can get you comprehensive coverage at the right price.
And because we know that trucking is a 24/7 business, we've developed TIS24. This nifty app lets you issue certificates of insurance, access ID cards, and even view your policy documents anytime, anywhere, faster than a raccoon getting into a trash can!
Smooth Sailing with TIS Trucking Services
Operating in Mississippi means playing by the Magnolia State's rules, and believe you me, there's more red tape than a Christmas gift! To help you stay compliant, our dedicated permits division, TIS Trucking Services, can handle all your commercial trucking permits and filings. It's like having your very own administrative team, without the need for another cup on the office coffee run.
Calling all Gulfport Truckers
Navigating Gulfport Mississippi truck insurance might seem as tricky as catching a catfish barehanded, but with The Insurance Store on your side, you'll have smooth sailing. So whether you're new to trucking or an old hand at it, give us a holler at 888-570-3130. Our friendly team is ready to help you get the right coverage, at the right price, no ifs, ands, or buts about it! So what're you waiting for? Roll on over to TIS today!