MS License #: 15040359
---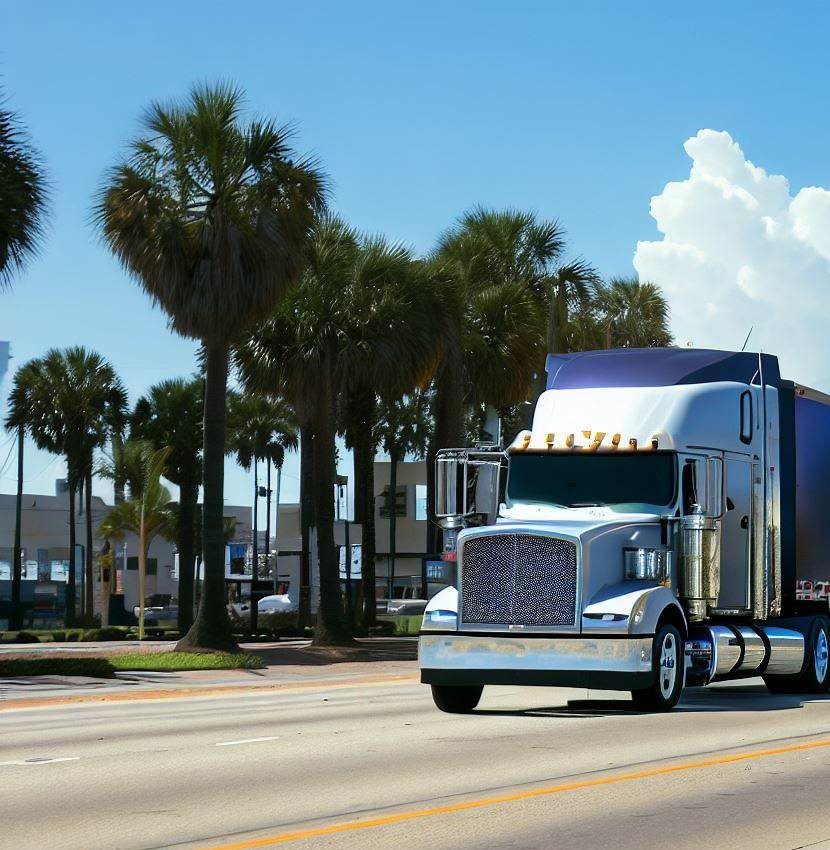 ---
---
Journey to Security: Biloxi Mississippi Truck Insurance Made Simple
Nestled along the beautiful Mississippi Gulf Coast, Biloxi boasts an eclectic blend of Southern charm and beachfront beauty. But don't let its sandy beaches and beautiful casinos fool you, there's more to Biloxi than meets the eye. This coastal city is also a trucking hub, a crucial pivot in the freight and logistics industry, acting as the beating heart of the South.
From transporting the rich harvest of Mississippi's agricultural sector, to the booming furniture industry, and even the delicate task of seafood deliveries, you name it, and Biloxi's trucks have got it covered! Oh, and have we mentioned the vibrant seafood industry yet? It's a whole kettle of fish!
With I-10 and I-110 acting as the main arteries of freight movement, the trucking industry is always abuzz. Whether it's the suburban area of West Biloxi, the business district of Woolmarket, or the lively streets of D'Iberville, the city is well-oiled machine, with trucks playing the leading role.
Covering the Miles: The Must-Have Truck Insurance Coverages
---
Auto Liability

Well, it's as necessary as grits at a Southern breakfast! Whether you're cruising along the Mississippi River or traversing the busy lanes of I-10, Auto Liability insurance is a must-have. In the event of an accident that's your fault, this coverage steps up to the plate, handling both injury claims and property damage. Remember, there are no mulligans in trucking - always protect yourself and your business.

Physical Damage

Ah, Physical Damage insurance, the unsung hero of Biloxi Mississippi truck insurance. Imagine this: your truck suffers damage in an accident, or worse, it's stolen right from a truck stop near the Beau Rivage Casino. Ouch, that's gonna hurt, isn't it? With Physical Damage coverage, you'll be back on the road faster than you can say "Mississippi."

Motor Truck Cargo

Biloxi's truckers haul a wide variety of goods - everything from the state's prized cotton to the mouthwatering seafood from the Gulf Coast. Each cargo is unique, and so are the risks. Motor Truck Cargo insurance ensures you're covered, whether your cargo decides to play hide-and-seek, or it's damaged during transport.

Workers Compensation

Accidents don't just happen on the road. A driver could get hurt while loading, or they could slip at a truck stop. Workers Compensation covers medical expenses and lost wages in these situations, giving you peace of mind and ensuring your team is taken care of.

General Liability

This one's a catch-all coverage. From accidents on the customer's property to damaged cargo during loading and unloading, Truckers General Liability insurance has got your back. It's like a good co-driver, always there to lend a helping hand.
Why Choose The Insurance Store?
Now, we know that talking about insurance can feel like wading through a Mississippi mud pie, but at The Insurance Store, we make it as easy as pie. Family-owned and thriving for over 50 years, we are to insurance what shrimp is to a Biloxi barbeque - essential!
Why are we different? Well, we're independent. We're not tied to just one carrier. Instead, we have access to multiple A+ rated insurance carriers specializing in commercial trucking. It's like having your pick of the best shrimp at the market!
And guess what, we've got an app for that! TIS24 lets our trucking heroes access their insurance documents, issue certificates of insurance, and get ID cards, all at their fingertips, any time, anywhere. Whether you're on the road or resting at home, we make sure you're covered, 24/7.
Getting Permitted and Filed: TIS Trucking Services
Navigating through permits and filings can be as confusing as a maze of Mississippi backroads. But don't fret, we're here to help. With our TIS Trucking Services division, getting your commercial trucking permits is as simple as a Southern sweet tea recipe. So, kick back, relax, and let us handle the paperwork.
Give Us a Call!
So, if you're looking for an insurance agency that's got more personality than a Biloxi Mardi Gras parade, and understands Biloxi Mississippi truck insurance better than anyone else, look no further than TIS! Our team is just a phone call away at 888-570-3130, ready to steer you to safety.
Remember, as they say in Biloxi, 'Get in the boat and row!' Don't let the unpredictable tides of life catch you unawares. Buckle up, get insured, and hit the road with confidence. Call us now and let's embark on this journey together.
---
Get a Quote for Truck Insurance
---
Here is what Our Happy Customers have to say
---
Shalyn is absolutely awesome. Not only does she provide excellent professional service, she is efficient and gets the job done promptly.

Charlene