MN License #: 40723549
---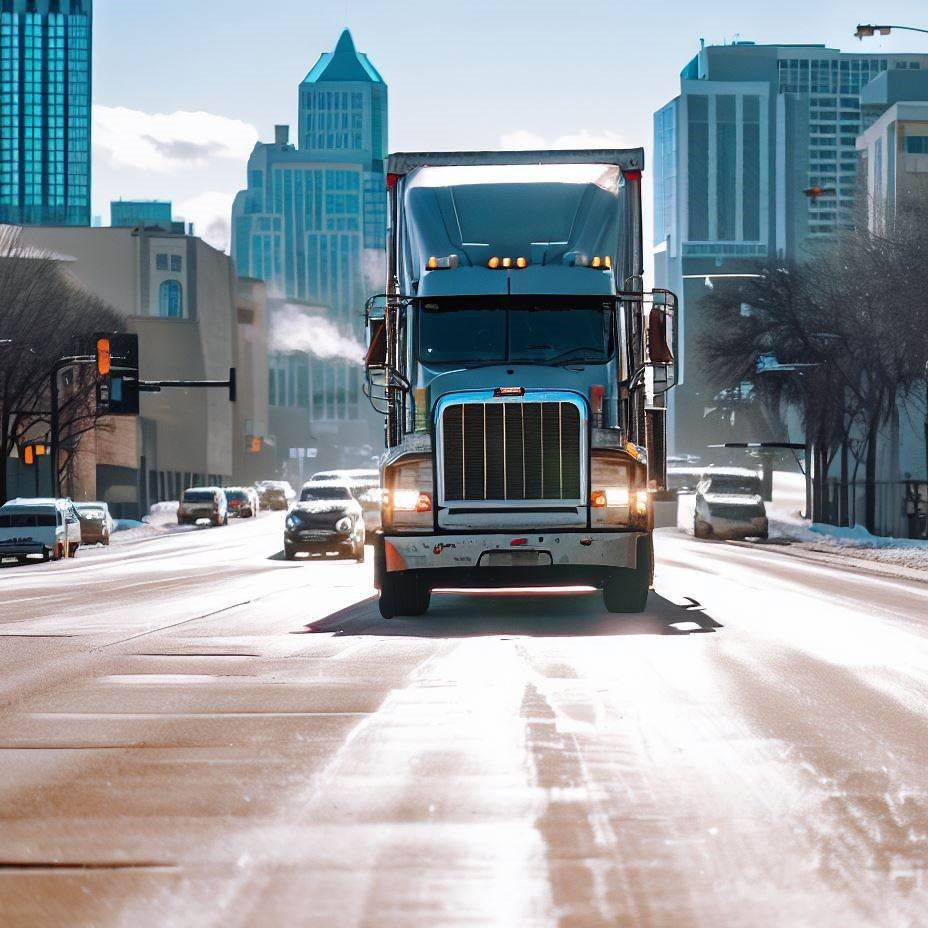 ---
---
Trucking Along with Confidence: St. Paul, MN Truck Insurance
Good ol' St. Paul, Minnesota - the smaller, chill twin in the "Twin Cities" duo, packed with a rich tapestry of history, culture, and... trucks? You betcha! It's no secret that St. Paul is a veritable nerve center for the trucking, freight, and logistics industry in the Land of 10,000 Lakes. From hauling peat in the fertile plains to toting high-tech machinery, the highways of St. Paul are a testament to the tireless work of truckers. So, what does it take to keep these heavy-duty vehicles and their precious cargo humming along safely? Step into the world of "St. Paul Minnesota truck insurance" and let's find out.
Cruising the Highways of St. Paul: The Nuts and Bolts of Trucking
St. Paul truckers are no strangers to the challenges of I-94 and I-35E. These arteries, pumping with the lifeblood of commerce, are home to an array of cargo. Everything from home-grown Minnesota corn to enormous wind turbine blades, you name it, St. Paul's trucking industry moves it. Given this variety, the importance of comprehensive insurance becomes clear. But what exactly does "comprehensive" entail? Buckle up as we delve into the essentials of commercial trucking insurance coverages.
Key Coverages in St. Paul Minnesota Truck Insurance
---
Auto Liability

Let's start with the biggie: Auto Liability. It's the law of the land, and no trucker in their right mind would want to dodge it. Auto Liability covers damages to other people or property if your truck causes an accident. Picture this: you're rolling along the I-494 with a truck full of St. Paul's finest cheese, and boom, you've had an accident. Auto Liability steps in to save the day, and your wallet.

Physical Damage

Next up, Physical Damage. This is your ride-or-die pal, protecting your rig against damage from accidents, weather, or vandalism.

Motor Truck Cargo

Then there's Motor Truck Cargo. Think of it as the knight in shining armor for your cargo. It covers the freight you're hauling if it's damaged or lost. So if you're carrying a load of Minnesota's finest honey and you have a sticky situation, your Motor Truck Cargo coverage will sweeten the deal.

Non-Trucking Liability

What about when you're off the clock? Enter Non-Trucking Liability. It's there for you when you're not under dispatch, covering liabilities for any accidents that happen during personal use.

Workers Compensation

And let's not forget about Workers Compensation. In a nutshell, it's all about protecting your greatest asset – you and your team. It covers medical expenses and lost wages if an employee is injured on the job.

General Liability

Lastly, there's General Liability. This is the one that protects you against risks associated with the trucking business itself. For example, if someone trips over a loose strap at your loading dock in the St. Paul Midway district, you'll be glad you've got this one.
Ride with The Insurance Store
So where does one go for such robust coverage? Look no further than the homegrown, family-owned The Insurance Store. With a legacy spanning 50 years, our A+ rated carriers specialize in commercial trucking, making us the go-to source for St. Paul Minnesota truck insurance.
What makes the TIS team tick, you ask? Our dedication to providing top-notch service that's as hearty as a Minnesota hotdish. Plus, with our app, TIS24, you can issue your insurance certificates, get ID cards, and access policy documents anytime, anywhere. So whether you're loading up at a dock in Downtown St. Paul or pulled over for a quick rest near the Mississippi River, rest assured, we've got your back.
No Hurdles, Just Highways: Smoothing Your Permit Pathway
Stepping into the trucking business or dealing with permit paperwork can be as confusing as a Minnesotan giving directions. But fret not, our permits division, TIS Trucking Services, is here to guide you through the jungle of truck permits and filings in Minnesota. All those gnarly details? Consider them handled!
Put it in Gear with The Insurance Store
Trucking in St. Paul isn't just a job, it's a calling. It's the backbone of our vibrant city, the quiet hero of our bustling industry, and deserves nothing less than the best insurance coverage. At The Insurance Store, we understand this. And that's why we're committed to providing top-tier St. Paul Minnesota truck insurance.
So why not give us a buzz at 888-570-3130? Whether you're a seasoned road warrior or a rookie hitting the road, our friendly team is here to help you navigate your insurance needs. It's time to secure your journey, and let us worry about the bumps in the road. After all, as we Minnesotans say, "Keep the rubber side down and the shiny side up!"