Rochester Truck Insurance
MN License #: 40723549
---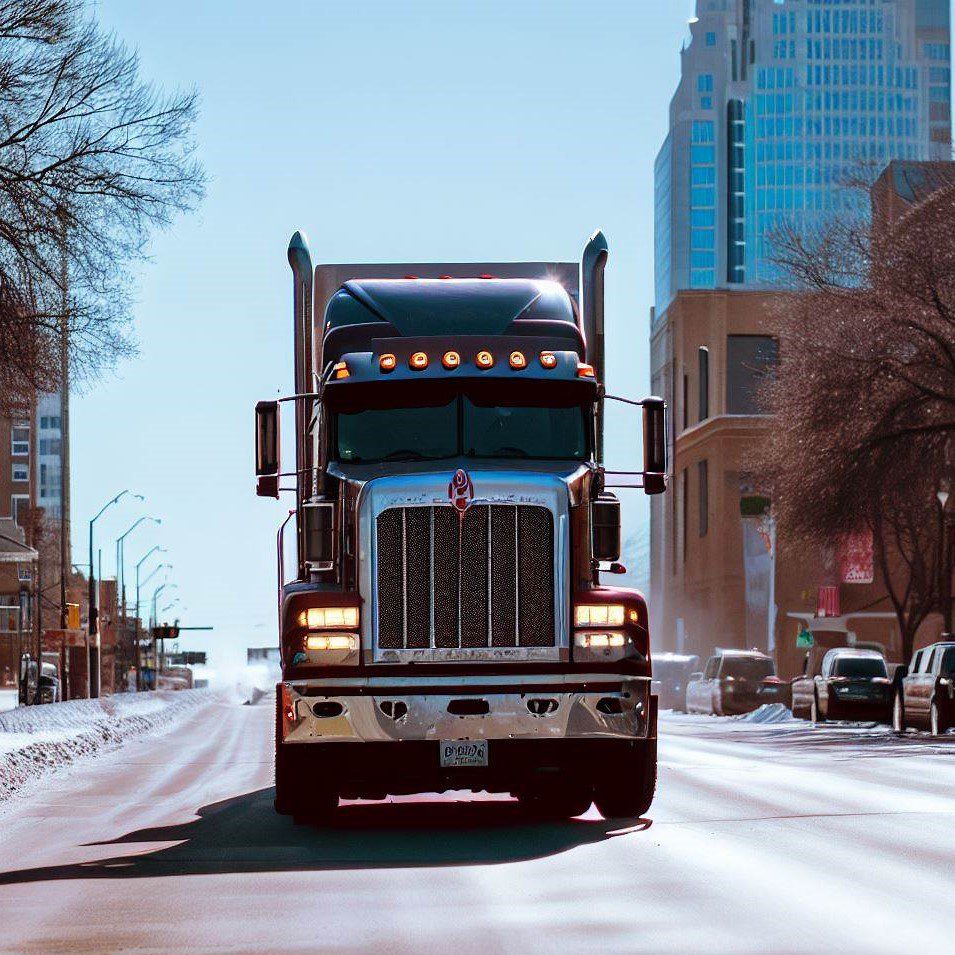 ---
---
Trust The Insurance Store for Your Rochester, Minnesota Truck Insurance Needs
Greetings from the fair city of Rochester, Minnesota, known as the Med City because it's the home of the world-renowned Mayo Clinic. But did you know we've got more to boast about than medical marvels? Bet your boots we do! Our bustling city, nestled comfortably in the southeast corner of the Land of 10,000 Lakes, plays a vital role in the region's trucking, freight, and logistics industry. So buckle up and hold onto your hat as we truck through an eye-opening journey of Rochester's trucking and the insurance landscape.
Here in Rochester, we're no stranger to the hum of an 18-wheeler rolling down Highway 52, or the sight of box trucks bustling around our industrial districts. We're a busy cog in the grand machine of American commerce, helping keep the wheels of industry turning. You name it, we probably haul it - from medical equipment for our renowned healthcare sector, to agricultural goods that feed the nation.
This grand city isn't just a haven for the healthcare industry but also a logistical heartland, connecting the cornfields of Iowa to the bustling Twin Cities up north. Our highways, like US Route 14 and US Route 63, aren't just strips of asphalt, they're economic lifelines. They're the veins through which the lifeblood of American commerce flows.
Your Insurance Coverages Unraveled
Life is like a box of chocolates, they say. You never know what you're gonna get. That's why when you're driving a freight-hauling behemoth, it's not just about your CB radio or the trucker's tan. You need the right Rochester Minnesota truck insurance to keep you, your truck, and your precious cargo protected.
---
Auto Liability

A smooth ride in Rochester isn't always guaranteed, and that's where Auto Liability steps in. It's the wall against potentially massive out-of-pocket costs from those little (or not-so-little) accidents on Rochester's highways. Here at TIS, we're experts in finding you coverage that will have you back on the road.

Physical Damage

Even trucks aren't invincible against Minnesota's infamous winters. Physical Damage coverage helps to weather those icy storms and keep your business rolling, whether it's a rogue snowstorm or a fender-bender in a parking lot.

Motor Truck Cargo

Hauling cargo through Rochester is like carrying the city's heartbeat in the back of your truck. Protecting it is crucial, and Motor Truck Cargo coverage does just that. Whether you're shipping pacemakers or peas, TIS has got you covered.

Non-Trucking, Work Comp and GL

Whether your truck is taking a breather or your hardworking team needs protection, TIS has the right policies. Non-Trucking Liability keeps you covered when your rig's off-duty. Workers Compensation is the safety net for your invaluable team, and General Liability shields your business from third-party claims.
Why Choose The Insurance Store?
Choosing TIS is like choosing the smoothest lane on the highway. As an independent insurance agency, we have access to numerous A+ rated insurance carriers that specialize in commercial trucking. We're like your personal insurance brokers, scouting out the best policies that fit your business like a glove.
And, as we march forward into the digital age, we proudly introduce our app TIS24. Issuing certificates of insurance, accessing ID cards, or digging into policy documents has never been easier. Whether from the comfort of your cab or your cozy home, the power of insurance is at your fingertips.
TIS Trucking Services: Your Permit and Filing Wingman
But wait, there's more! We're more than insurance. Navigating the sea of commercial trucking permits and filings can make your head spin faster than a truck wheel. That's where our dedicated division, TIS Trucking Services, comes in. We're your co-pilot, guiding you through the regulations of Minnesota with ease.
One Last Word from the TIS Team
So, folks, whether you're hauling goods from Cascade Lake to Silver Lake, zooming along Highway 52, or just idling at Quarry Hill Park, you'll rest easier knowing the TIS team has your back.
Don't dilly-dally, give us a shout at 888-570-3130, or request a quote. Let us protect your rig, cargo, and most importantly, your peace of mind. After all, with The Insurance Store, you're not just covered, you're family! Now, isn't that smoother than a fresh jar of skippy? Safe travels, friends!