Minneapolis Truck Insurance
MN License #: 40723549
---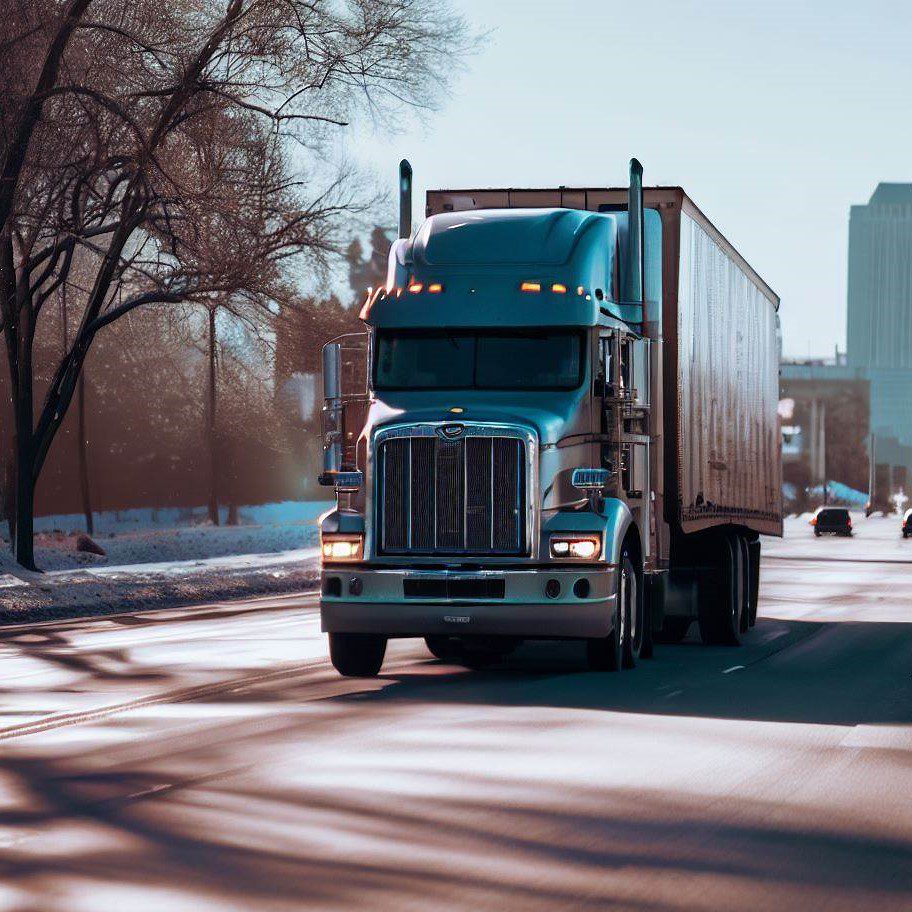 ---
---
Your Guide to Truck Insurance in Minneapolis, Minnesota
Minnesota's Twin Cities region, crowned by the bustling, vibrant hub of Minneapolis, is famed for its distinctive blend of nature's beauty and urban allure. Did you know, Minneapolis is often referred to as "City of Lakes" thanks to its 22 beautiful lakes? But what's even more fascinating is the city's rich tapestry of commerce and industry, with trucking playing a pivotal role.
While Minneapolis is celebrated for its artsy murals and hip coffee shops, an unsung hero threads its way through the city's veins—trucking. These road warriors of commerce navigate Minneapolis' network of highways such as the I-94, I-35W, and I-35E, carrying everything from grains to timber, from electronics to retail goods.
From its suburban outposts like St. Paul to its thriving city center, Minneapolis hums to the rhythm of rubber tires on asphalt. The rumbling engines of semi-trucks and eighteen-wheelers are the city's heartbeat, ensuring businesses thrive and homes stay stocked.
Commercial Trucking Insurance Coverages
Whether you're trucking in Minnetonka or headed beyond Minnesota, every journey starts with ensuring you've got your back (and your truck) covered. This is where the family-owned team at The Insurance Store steps in, offering you a suite of truck insurance options tailored to your needs.
---
Auto Liability

Think of auto liability insurance as your safety net should Lady Luck abandon you on the road. If you're involved in an accident where you're at fault, this coverage steps up, covering bodily injury to others or damage to property. When you're navigating the often congested junctions of Minneapolis, this coverage is worth its weight in gold.

Physical Damage

They say "what happens in Vegas, stays in Vegas," but unfortunately, what happens to your truck in Minneapolis doesn't quite follow the same rule. Physical damage insurance is designed to protect you from losses due to accidents, natural disasters, theft, and other mishaps that could dent your truck and your wallet.

Motor Truck Cargo

You might be delivering dairy products from Bloomington to Brooklyn Park or transporting high-end electronics across Minneapolis, and that's where motor truck cargo insurance becomes essential. It shields you from financial loss if the cargo you're carrying is damaged or lost during transit.

Non-Trucking Liability

We've all heard the saying, "All work and no play makes Jack a dull boy." As truckers, you might use your rig for non-business activities. Non-trucking liability insurance covers your liability for accidents that may happen during such personal use when you're not under dispatch.

Workers Compensation

Even trucking giants like you aren't immune to mishaps. Workers compensation insurance is designed to protect you from medical costs and lost income if you're injured on the job. It's like having a guardian angel looking over you as you navigate the twists and turns of Minneapolis and beyond.

General Liability

Sometimes, stuff happens. Truckers general liability insurance covers you against third-party injury or property damage caused by your trucking operations. This insurance stands guard like a sentry, protecting you from those unexpected legal potholes.
Why Choose The Insurance Store?
Trust us, we get it. Choosing an insurance provider is as tricky as navigating the "can of worms" intersection on a snowy Minneapolis day. But the TIS team, with its rich 50-year history and access to numerous A+ rated insurance carriers, has you covered like a warm blanket on a frosty Minnesotan night.
But we don't just stop at insurance. Our revolutionary TIS24 app ensures you're never more than a click away from your insurance documents. Need to issue certificates of insurance or access your ID cards? Want to review your policy documents on the move? It's all at your fingertips, no matter if you're parked by the Mississippi River or crossing the Stone Arch Bridge.
Navigating the Maze: Truck Permits and Filings
The road to success in trucking is often paved with red tape. Thankfully, you've got a co-pilot. Our permits division, TIS Trucking Services, helps you navigate the tricky terrain of commercial trucking permits and filings in Minnesota. Consider us your personal GPS through the winding world of paperwork.
Onwards and Upwards
Choosing the right insurance isn't just about protecting your truck; it's about ensuring your peace of mind. Whether you're on a run to Rochester or rolling through Richfield, the TIS team is with you every mile of the journey.
So, why wait? Take the wheel and steer your way to peace of mind. Give our friendly team a call at 888-570-3130 or request a quote today. After all, isn't it time you trucked with the confidence only TIS can provide?
And remember, in the words of the great Minnesotan, F. Scott Fitzgerald, "It's not a slam at you when people are rude—it's a slam at the people they've met before." Here's to meeting the friendly team at TIS and hitting the road with a smile and the assurance of being in safe hands!
---
Get a Quote for Truck Insurance
---
Here is what Our Happy Customers have to say
---
Josina was very very helpful in managing our policy. There were times where we needed several changes completed simultaneously and she did an awesome job of keeping everything very organized and timely. I would definitely recommend these services for insurance coverage.

Leah Hurley