Bloomington Truck Insurance
MN License #: 40723549
---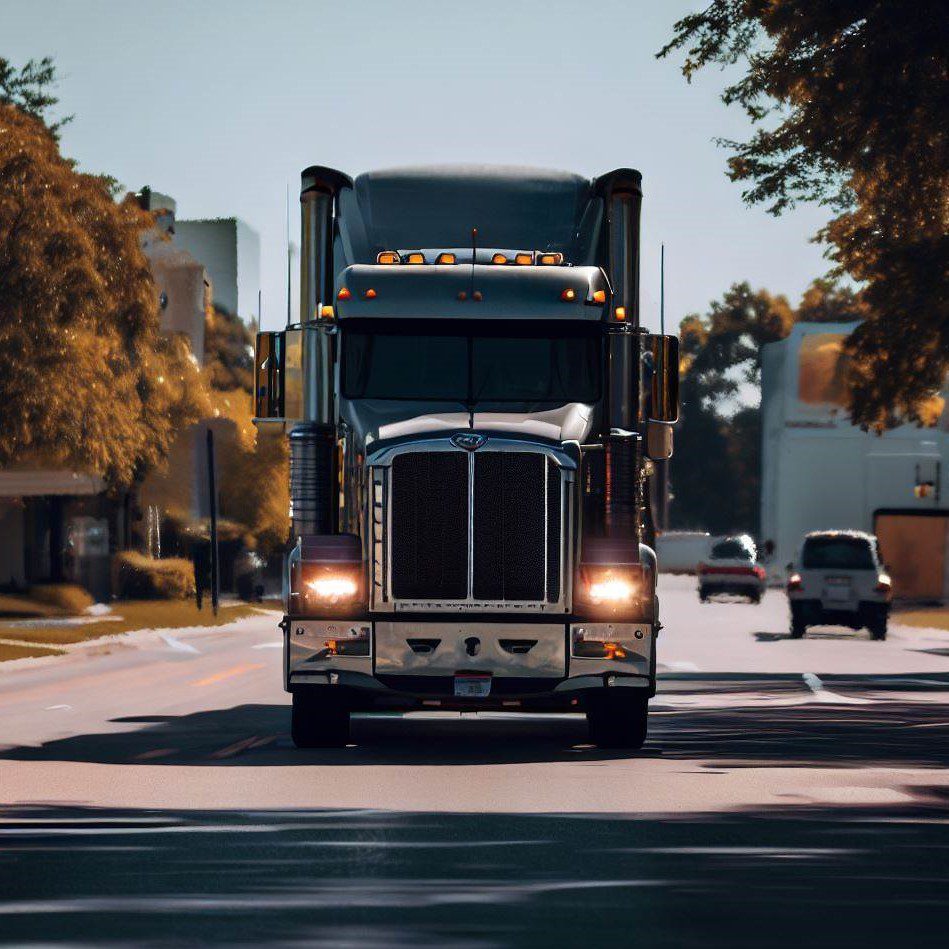 ---
---
Journeying Through the Wheels: Bloomington Minnesota Truck Insurance
Nestled in the heart of the Land of 10,000 Lakes, Bloomington boasts the world-renowned Mall of America and a robust trucking industry that's as strong as an ox and as busy as a beaver. Alright, enough with the animal analogies! Let's dive in.
When you think of Bloomington, it's not just retail giants and peaceful neighborhoods that paint the picture. Nope, we can't overlook the unsung heroes of the city – the trucks! These titans of the tarmac carry everything from manufactured goods to agriculture produce, linking Bloomington to the rest of Minnesota, and indeed the nation. The Interstate 35W and 494 highways become their playground, connecting suburbs like Richfield, Eden Prairie, and Eagan.
Bloomington's trucking industry is a smorgasbord of freight variety. From foodstuffs trucked in from farms to tech gizmos zipping out to retailers, these eighteen-wheelers wear many hats – or should we say, haul many loads? But with great cargo comes great responsibility. That's where Bloomington Minnesota truck insurance kicks in.
The ABC's of Bloomington MN Trucking Insurance
Think of truck insurance as a comfy safety net beneath a trapeze act. It's there to catch you when things go belly-up. So, what's in this alphabet soup of truck insurance?
---
Auto Liability

Auto Liability is the big cheese of insurance coverage, the "thou shalt not pass without it" kind. It covers bodily injuries and property damage caused by a truck accident. Imagine, God forbid, sideswiping a car near Bloomington's Old Cedar Avenue Bridge - you'd want this on your side!

Physical Damage

Physical Damage Insurance, on the other hand, covers the repair or replacement of your truck if it's involved in an accident. Like a reliable wingman, it's there for your truck, whether the damage is from a collision or an act of Mother Nature herself.

Motor Truck Cargo

Do you ever worry about the goods you're hauling? Motor Truck Cargo has got your back, providing coverage for lost or damaged cargo. Picture the peace of mind you'd have, even if carrying fragile electronics along Bloomington's bustling roads!

Non-Trucking Liability

Non-Trucking Liability swoops in like a superhero when you're using your truck for non-business purposes. It provides liability coverage when you're off the clock.

Workers Compensation

Workers Compensation ensures that if a worker gets injured on the job, their medical expenses and lost wages are taken care of. It's as important as a good breakfast!

General Liability

General Liability covers the scenarios that other insurance might not touch with a ten-foot pole. It's like the jack-of-all-trades in your insurance toolkit.
The Insurance Store is Your Truck's Best Friend
At the crossroads of quality service and insurance expertise, you'll find us - The Insurance Store. We're not just an independent insurance agency; we're a family. Over the past 50 years, we've built relationships with numerous A+ rated insurance carriers specializing in commercial trucking.
Working with TIS is like having a seasoned pit crew for your insurance needs. Not only do we have the best, but we also bring you the best. Heck, we even have our app, TIS24, which lets truckers issue their certificates of insurance, get ID cards, and access policy documents anytime, anywhere. As handy as a pocket on a shirt, right?
Get Your Truck Permits Sorted with TIS Trucking Services
Navigating truck permits and filings can feel like threading a needle in a haystack - tricky and frustrating! But hey, don't sweat it; we have a permits division, TIS Trucking Services, ready to wrestle with the red tape so you can hit the road with ease. Whether you're in Bloomington or anywhere in the Gopher State, we've got your permit needs covered.
The Final Stretch
When you're in Bloomington, don't just go with the flow, drive the change. Ensure you have the right coverage and a partner who knows their way around the Bloomington Minnesota truck insurance landscape.
Want to ensure your trucking journey is as smooth as a freshly paved highway? Then, dial up our friendly team at 888-570-3130 or swing by for a quote. We promise to make it as easy as pie. Because at TIS, we're not just in the insurance business; we're in the peace of mind business.