MI License #: O129870
---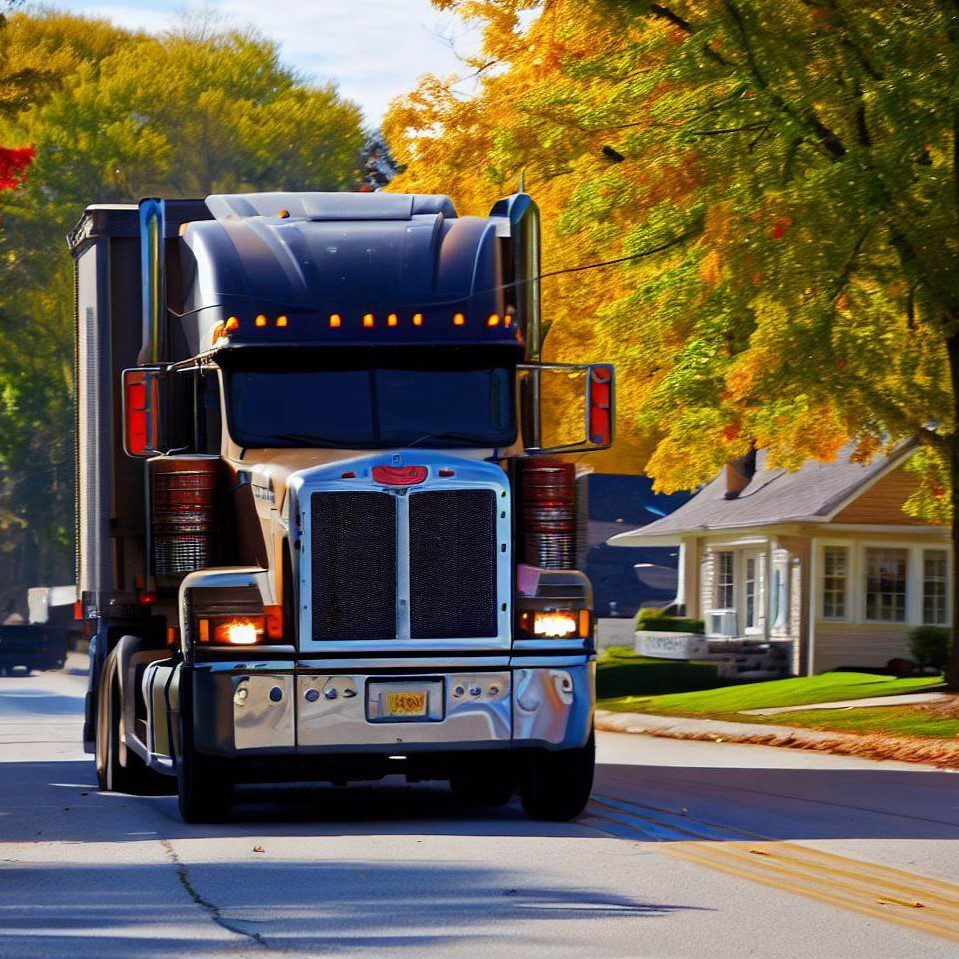 ---
---
Navigating the Freight Lanes: Warren Michigan Truck Insurance
Well, folks, they say Warren, Michigan, is as American as apple pie – a hard-working heartland hub, deeply rooted in manufacturing and automotive industry. With a population of around 134,000, it's the third largest city in the state, but it's more than just a dot on the map. Warren is home to some of the country's most important companies, including the world-renowned General Motors Technical Center. But don't let the technical name fool you; Warren is about as blue-collar as you can get, with big trucks rumbling in and out all day and night. If you listen closely, you can almost hear the heartbeat of America.
This city is a logistician's dream, with easy access to major highways like I-75 and I-94, and just a stone's throw from Canada. And let's not forget about the Detroit Metropolitan Airport, a logistical nexus for both domestic and international freight. If you've got a truck full of goods that need to move, Warren's the place to be. You can find all sorts of cargo on the roads of Warren, from automotive parts to electronics, and everything in between.
But now, let's shift gears and talk about something equally important for any hardworking trucker in Warren - truck insurance.
Protecting Your Rig: The Importance of Commercial Truck Insurance
---
Auto Liability

Picture this - it's a snowy Michigan afternoon, and you're navigating your way through the bustling traffic of Warren's industrious streets. Suddenly, out of nowhere, a car skids and smashes right into your rig. That's when you'll want auto liability coverage. This insurance is as essential as a warm jacket on a frigid winter morning, covering legal liabilities for bodily injuries or property damages caused by your trucking operations.

Physical Damage

While auto liability is a lifesaver, it doesn't cover damage to your own truck. What happens when a Michigan pothole comes along and says "Hello" to your axle? That's where physical damage insurance comes into play, picking up the tab for repairing or replacing your damaged truck. Think of it as a warm cup of joe on a chilly Warren morning - comforting and necessary.

Motor Truck Cargo

Let's say you're hauling a shipment of Detroit's finest car parts and a mishap causes your cargo to spill across the freeway. You'll be as sad as a mule with a spinning wheel. Thankfully, motor truck cargo insurance protects you from financial losses if your cargo is lost or damaged. It's the warm blanket that keeps your precious goods safe and sound.

Other Coverages: Non-Trucking, Work Comp and GL

Of course, there are other types of coverages too, like non-trucking liability (for when you're off the clock), workers compensation (in case you or your employees get injured), and general liability (for damages and injuries that occur during loading or unloading, or due to your operations). These are like the sturdy boots that keep a trucker safe and steady on the job.
Why Choose The Insurance Store?
The Insurance Store (TIS for short) is a family-owned business that's been around for half a century, giving us a depth of experience deeper than the Great Lakes. We offer a smorgasbord of A+ rated insurance carriers that specialize in commercial trucking. We're not a one-size-fits-all kind of shop; we believe in tailored coverage that fits your needs like a glove.
And oh, we have an ace up our sleeve - our fabulous app TIS24. With TIS24, issuing your certificates of insurance, getting ID cards, and accessing your policy documents is as easy as pie. Whether you're in the cab of your truck or lounging at home, our services are just a click away on your computer or phone.
Smooth Sailing With TIS Trucking Services
Did you know that commercial trucking permits and filings are a big deal in Michigan? Well, you do now! But don't let the red tape give you the heebie-jeebies. Our permits division, TIS Trucking Services, can help you navigate these waters like a seasoned captain. We're all about making your life easier - so you can focus on what you do best: trucking.
Let's Get Rolling!
So, folks, it's time to put the pedal to the metal. Whether you're hauling automotive parts, electronics, or any other commodity through the busy streets of Warren, Michigan, or just passing through on I-75, make sure you're covered. Give our friendly TIS team a call at 888-570-3130 or request a quote online. We're waiting, ready to steer you towards the truck insurance that fits you like a glove. Don't delay, secure your load with The Insurance Store today. After all, as we say in Warren, "Time spent on the road is time well spent."
Remember, at TIS, we're not just selling insurance, we're securing peace of mind - one truck at a time. So, are you ready to roll with us?
---
Get a Quote for Truck Insurance
---
Here is what Our Happy Customers have to say
---
Simply the BEST 👌 very polite and knowledgeable and very very very patient 😀

Gonzalo Rubio