MI License #: O129870
---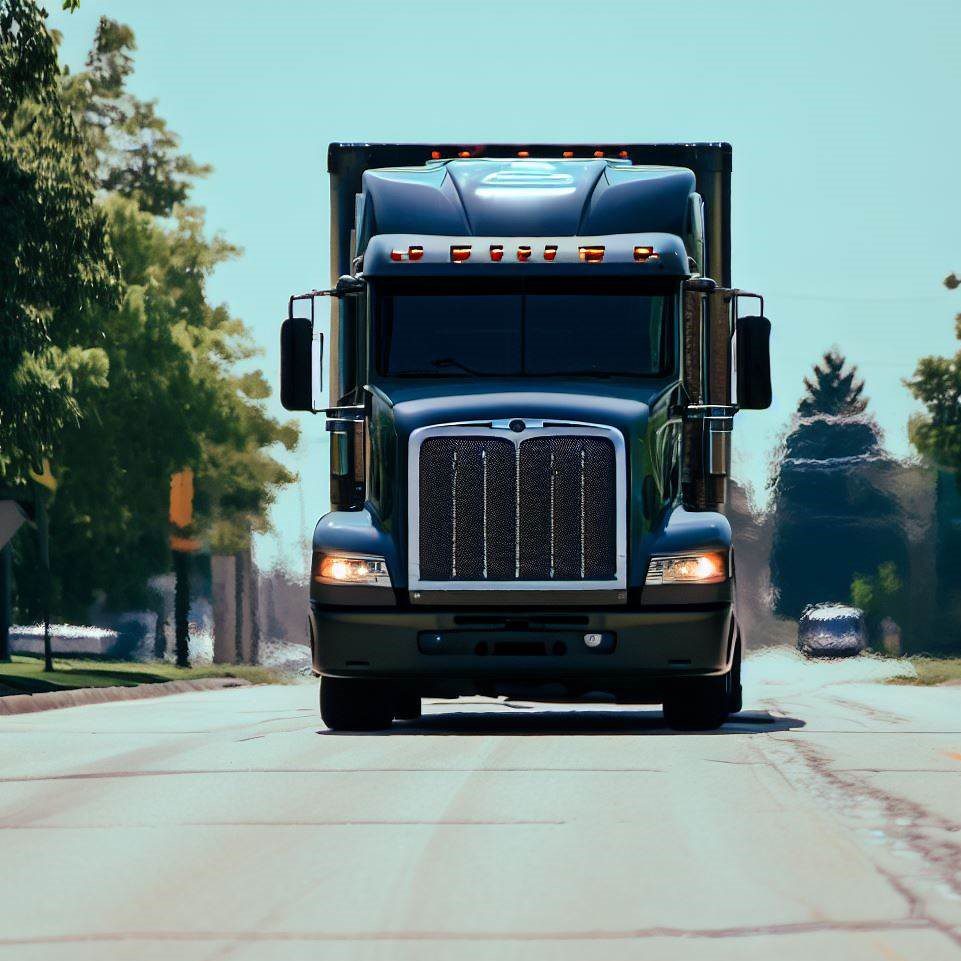 ---
---
Heading Out On The Highway: Lansing MI Truck Insurance
You know, Lansing isn't just the capital of Michigan; it's the hub of trucking, freight, and logistics. This vibrant city, found smack in the center of Michigan's Lower Peninsula, is known for its automobile industry, diverse culture, and -- well, let's not bury the lead here -- darn good trucking industry.
Nestled amidst sprawling suburbs and significant highways like the US 127 and I-96, Lansing plays a pivotal role in the transport of goods across the state and beyond. Think about it: all the trucks barreling down those roads, carrying everything from shiny new automobiles to mouthwatering cherries (Michigan is the nation's leading tart cherry producer, by the way), and even vital medical supplies. Trucking in Lansing? It's as essential as a well-brewed cup of joe on a Monday morning.
But, let's not go down a pothole-filled road here, folks. Trucking, while the backbone of Lansing's economy, comes with its share of risks. That's where our team at The Insurance Store comes in.
Commercial Truck Insurance: Coverages that Matter
The trucking industry isn't all about the open road and wind in your hair. There are complexities to consider, especially when it comes to insurance coverage. Here are some crucial elements your truck insurance should cover:
---
Auto Liability

Primary auto liability coverage provides protection against legal liabilities arising from accidents involving your truck. Don't hit the road without it, folks.

Physical Damage

What's worse than a dent in your truck? A dent in your wallet! Physical Damage coverage helps repair or replace your truck if it's damaged in an accident, stolen, or vandalized. It's like a safety blanket for your big rig.

Motor Truck Cargo

Remember those cherries we mentioned? Imagine losing a shipment because of an accident. Ouch! Motor Truck Cargo insurance helps cover the freight or commodity you're hauling if it gets damaged or lost.

Non-Trucking Liability

Here's a curveball: what if an accident happens when you're not under dispatch? Non-Trucking Liability provides protection for personal use of your truck when you're off the clock. It's like a safety net for your Sunday drive.

Workers Compensation

An essential aspect of any Lansing Michigan truck insurance package, Workers Compensation covers medical expenses and lost wages for truckers injured on the job. A lifesaver when you're down and out.

General Liability

Last but not least, this coverage protects you from liabilities arising from damage or injury at your business premises or due to your operations. When things go haywire, this one has your back.
Why TIS? Your Independent Lansing Michigan Truck Insurance Agency
Working with TIS is like having your cake and eating it too. We're an independent agency, which means we work for you, not the insurance companies. With access to numerous A+ rated insurance carriers specializing in commercial trucking, we offer a range of tailor-made insurance solutions.
Plus, we've got the cutting-edge TIS24 app. This little digital wonder lets truckers issue their certificates of insurance, get ID cards, and access their policy and insurance documents anytime, anywhere. From the comfort of your cab to the coziness of your couch, TIS24 has you covered.
Need Help with Truck Permits and Filings?
Truck permits and filings can be as confusing as a GPS with a bad signal. But, don't worry! We're here to steer you in the right direction. Our permits division, TIS Trucking Services, can help with all your commercial trucking permits. We're like the trusty road map in the glove compartment of your commercial trucking journey.
Let's Hit the Road Together!
Ready to embark on a journey of secure, hassle-free trucking? You bring the truck; we'll bring the insurance. Give our friendly TIS team a call at 888-570-3130 or request a quote today. Remember, we're not just providing Lansing Michigan truck insurance; we're handing you peace of mind. So let's hit the road together, with TIS as your trusted co-pilot. You're in good hands, mate!
---
Get a Quote for Truck Insurance
---
Here is what Our Happy Customers have to say
---
I'm working with them from last 2 year. They are giving brilliant service. Good and fast service with low price. Five star ⭐️⭐️⭐️⭐️⭐️

Sarwan Singh