Grand Rapids Truck Insurance
MI License #: O129870
---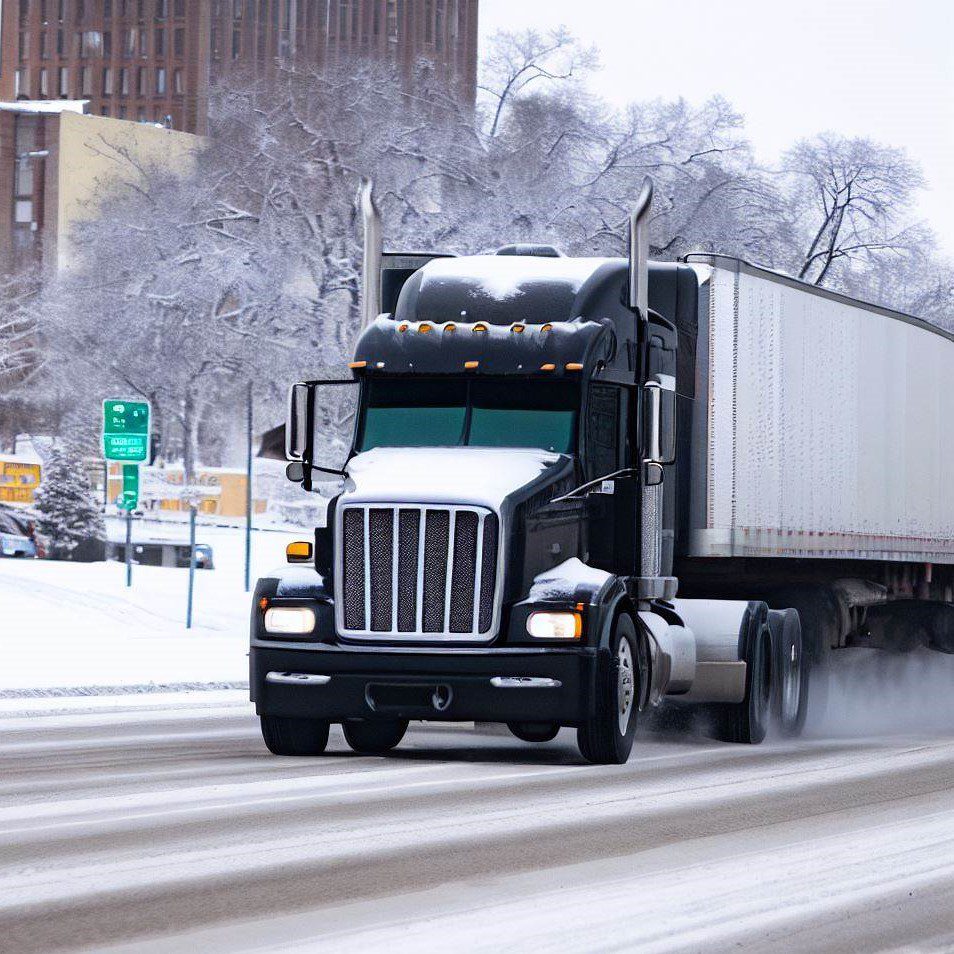 ---
---
Cruising in Confidence with Grand Rapids Michigan Truck Insurance
Let's face it, folks! In the bustling hub of Grand Rapids, where the Grand River sings its timeless tune and the skyline etches its beauty on the canvas of Michigan, there's more than just a pretty view. Tucked snugly amidst the artsy breweries and world-renowned sculptures, you'll find a city that's got its heart in trucking, freight and logistics. Grand Rapids, the apple of Michigan's eye, is a thriving hive of activity where trucking serves as a vital cog in its engine of growth. From fresh produce to automotive parts, you name it, our trucks transport it!
Nested among suburbs like Ada and Wyoming, and linked by a web of major highways like US 131 and I-196, Grand Rapids is always on the go, churning the wheels of freight movement round the clock. After all, trucking is to Grand Rapids what icing is to a cake! But where does truck insurance fit into all this hubbub, you ask?
Insurance Coverages: Your Truck's Invisible Shield
Hold your horses, we're getting there! The role of insurance in the trucking industry is like that of a backstage hero in a Broadway show. It's not always in the spotlight, but boy, when the curtains come down, it's the real lifesaver.
---
Auto Liability

Picture this - you're cruising down I-96 with a truckload of craft beer, minding your own business, when suddenly, a deer decides to play chicken with your truck. With auto liability insurance, you're covered for the bodily injury or property damage to others you may inadvertently cause while at the wheel. It's like having an invisible shield around your truck!

Physical Damage

Your truck is your chariot, and keeping it in top shape is vital. But what if our pesky deer friend from earlier decides to stage a surprise comeback? Fear not! Physical Damage insurance is the knight in shining armor for your rig, covering repairs or replacement of your damaged or stolen truck.

Motor Truck Cargo

Driving through downtown Grand Rapids with a load of fresh blueberries for the farmer's market? With Motor Truck Cargo insurance, you're covered if those precious berries are damaged, destroyed, or pilfered by some fruit-loving bandits.

Non-Trucking Liability

We get it; sometimes, your truck doubles as your leisure vehicle. Cruising down to Lake Michigan for a quick dip, perhaps? Non-Trucking Liability has got your back for any injuries or damages that might occur when you're off-duty.

Workers Compensation

In the world of trucking, your crew is your family. And family comes first! Workers Compensation covers your team for any medical expenses or wage replacement if they get injured on the job. Now that's what we call having each other's backs!

General Liability

Ever had one of those days where everything goes sideways? Well, Truckers General Liability covers you for those days. It's a catch-all coverage for any liability claims made against your business that aren't covered by your other policies.
Why The Insurance Store is Your Best Bet for Truck Insurance
You might be thinking, "That's all well and good, but where do I find this truck insurance wizardry?" That's where The Insurance Store, fondly known as TIS, comes into play. You see, we've been in the business of safeguarding trucks for 50 years, and we've got this thing down pat!
We're a family-owned business, which means we understand the value of relationships and top-notch service. And trust us, it's not all talk and no action. With our A+ rated insurance carriers that specialize in commercial trucking, we deliver the goods (pun absolutely intended!).
But it doesn't stop there. We've gone ahead and brewed up a little magic potion called the TIS24 app. This digital marvel lets truckers issue their certificates of insurance, access ID cards, and tap into their policy and insurance documents anytime, anywhere! Your cell phone just became your insurance agent. How about that for convenience?
TIS Trucking Services: Your Go-To for Commercial Trucking Permits
The world of truck permits and filings can feel like navigating the maze at Frederik Meijer Gardens without a map. But guess what? You're not alone in the labyrinth. Our permits division, TIS Trucking Services, is here to guide you through the maze of commercial trucking permits required in Michigan.
Whether it's understanding the nuances of the Unified Carrier Registration or helping with the International Registration Plan, our team of wizards is here to help. With TIS Trucking Services, those pesky permits don't stand a chance!
Start Your Journey with The Insurance Store Today!
Well, there you have it! Truck insurance may not be as tantalizing as a Grand Rapids sunset, but it's definitely essential for your trucking needs. Ready to take the next step and get your rig covered? Don't be shy, give our friendly team a ring at 888-570-3130, or request a quote today! The team at The Insurance Store is waiting to help you hit the road with peace of mind. After all, when it comes to truck insurance in Grand Rapids, we're the bee's knees!
---
Get a Quote for Truck Insurance
---
Here is what Our Happy Customers have to say
---
amazing people. Kelli was an awesome person. she saved 10k+ for me. I highly recommend them.

Emanuel Preci