MI License #: O129870
---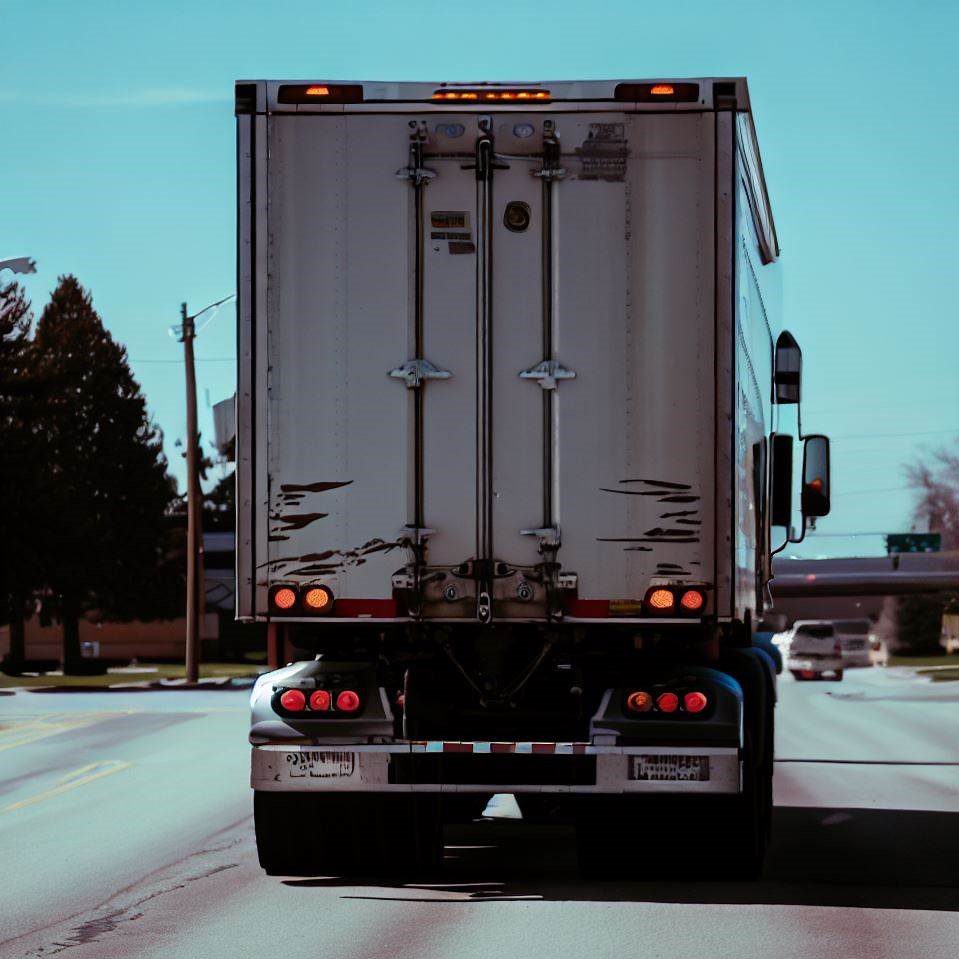 ---
---
Driving Safely with Flint Michigan Trucking Insurance
Welcome to Flint, Michigan, a city as tough as the trucks that hustle and bustle on its thoroughfares, carrying the lifeblood of the nation's freight. Nestled in the heart of Genesee County, Flint is a hardworking town with a rich history in automotive manufacturing that speaks volumes about its resilience and grit. From the iconic Chevrolet Silverado rolling off assembly lines to the thrum of 18-wheelers making their daily hauls, trucking is more than just a way of life in Flint—it's part of the city's very DNA.
Known as "Vehicle City", Flint has deep roots in the auto industry, hosting General Motors' first assembly line. Flint's strategic position on the I-69 and I-75 trade corridors not only has made it a critical transportation hub but also a hotspot for trucking and logistics. There's no cargo too challenging for Flint's truckers—automotive parts, agricultural goods, or construction materials, you name it!
From the humming hive of Flint's suburbs—Grand Blanc, Swartz Creek, or Fenton—to the stretching highways threading through Genesee county, our truckers keep Flint's lifeblood flowing. But with such pivotal roles come significant responsibilities, and trucking isn't all about the open road and wind in your hair—it's also about safety, responsibility, and, yes, insurance.
Navigating the Winding Road of Coverage
For those in the trucking industry, it's not just about transporting cargo from Point A to Point B. As we all know, even the smoothest roads can have potholes. This is where Flint Michigan truck insurance comes into play, and no one does it better than The Insurance Store, or as we lovingly call it, TIS.
---
Auto Liability

This is the bread and butter of any trucking insurance policy. In Flint, where trucks are as common as apple pies, auto liability insurance is as essential as air in your tires. If you're involved in an accident and found at fault, this coverage kicks in, paying for damages and medical expenses. When you're carrying a cargo of auto parts down I-69, the last thing you need is a financial fender bender!

Physical Damage

From the factory-heavy streets of Flint to the expansive highways of Michigan, our trucks endure a lot. Physical damage insurance covers repair or replacement costs if your truck is damaged, be it by an accident, theft, or even Mother Nature's occasional bad mood.

Motor Truck Cargo

Imagine hauling a precious load of Michigan cherries, only for a mishap to turn it into a fruity fiasco. Motor Truck Cargo insurance ensures that the goods you're transporting are covered, keeping both you and your clients as sweet as the cargo you carry.

Non-Trucking Liability

Even when you're off the clock, accidents can happen. Ever experienced a parking lot mishap while grabbing a well-deserved cup of joe at a local diner? That's where Non-Trucking Liability steps in, covering any damage when your truck isn't being used for business.

Workers Compensation

In the off chance that a Flint trucker is injured on the job, workers compensation coverage is there to cover medical expenses and lost wages, ensuring that our drivers are taken care of, on and off the road.

General Liability

Truckers General Liability covers the gaps that other policies might miss, offering a safety net for incidents that occur outside of directly operating the vehicle.
The Insurance Store: Your Trusted Partner on the Road
We at TIS are more than just an independent insurance agency; we're a family. With 50 years of experience under our belt and a keen understanding of Flint's trucking industry, we've built strong relationships with numerous A+ rated insurance carriers specializing in commercial trucking. We're not just here to sell you an insurance policy; we're here to help navigate the winding road of trucking insurance.
With our handy-dandy app TIS24, we put the power in your hands. Need to issue a certificate of insurance, access your policy, or get ID cards? No problemo! All it takes is a few clicks on your computer or phone, whether you're parked at a loading dock or sitting in your favorite recliner.
Permits and Filings: Crossing the T's and Dotting the I's
Navigating the labyrinth of truck permits and filings can be as daunting as navigating Flint during rush hour. But fret not, TIS Trucking Services, our permits division, is here to guide you through the process in the state of Michigan. With our expertise, we'll have you up and running faster than you can say "Flint Michigan truck insurance".
Answer the Call of the Open Road with TIS
So, what are you waiting for? Grab life by the steering wheel and let TIS be your co-pilot on the open road. Our dedicated, friendly team is just a phone call away at 888-570-3130, ready to help find the perfect Flint Michigan truck insurance for you. Whether you're transporting cargo across Flint's suburbs or across state lines, TIS ensures you're always covered. Remember, in Flint, we don't just drive trucks—we drive the nation. And with TIS, we drive safely, responsibly, and insured.
---
Get a Quote for Truck Insurance
---
Here is what Our Happy Customers have to say
---
I have a very good experience with account manager Guru Brar she was very polite.

APNA PUNJAB