MA License #: 2178245
---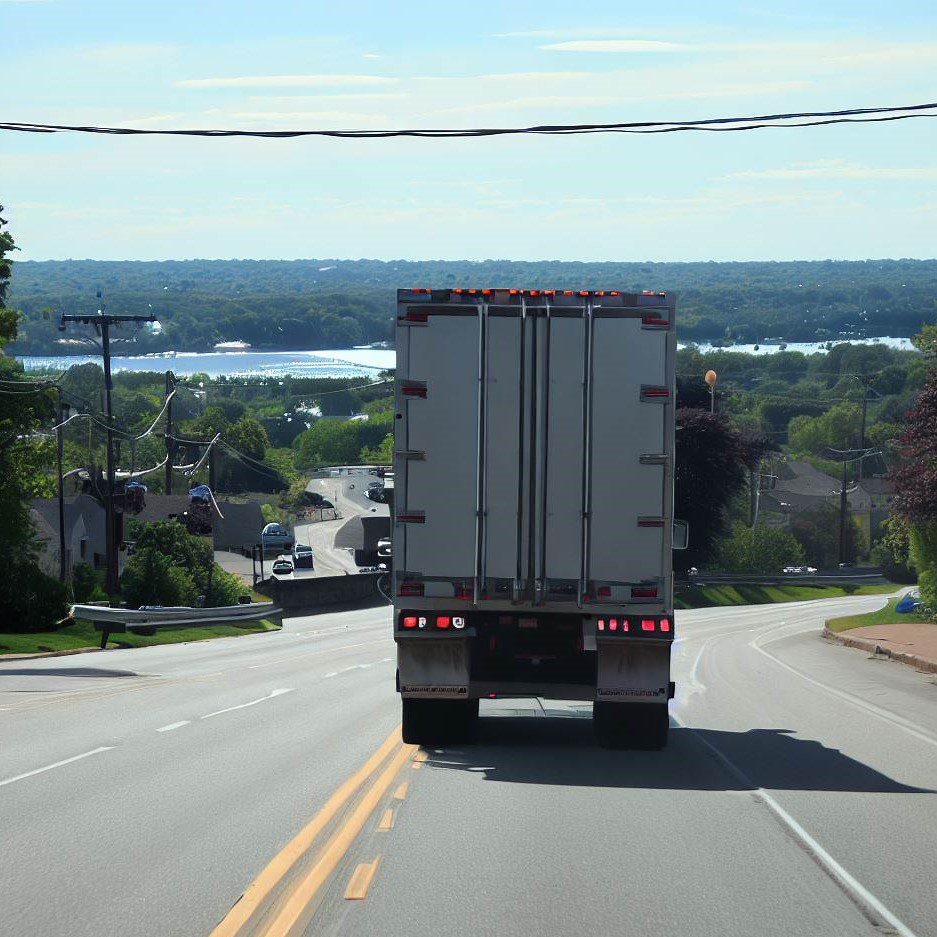 ---
---
On the Move with Lowell MA Truck Insurance
Welcome to Lowell, Massachusetts - a city that has not only spun yards of history but is also fondly dubbed the "Cradle of the American Industrial Revolution." Home to a thriving freight and logistics scene, this bustling town truly has a tale or two under its bonnet.
Lowell is a city with its gears firmly planted in the trucking industry, a lifeline that keeps this city humming. From the box trucks weaving through the city's historical districts to the 18-wheelers thundering down the I-495, it's safe to say that Lowell's veins are filled with diesel. But what makes the trucking landscape of this quaint city truly intriguing is the variety of cargo it deals with. Lowell's trucks are seen shouldering everything from textile products, remnants of its glorious industrial past, to cutting-edge tech equipment, a nod to its vibrant present.
Now, let's switch gears a bit. As you hit the throttle in the Lowell area, whether cruising through the suburban charm of Belvidere or cutting across the Lowell-Dracut-Tyngsboro State Forest, it's essential to safeguard your truck, the precious cargo it carries, and of course, your wallet. This is where Lowell Massachusetts truck insurance steps in.
Knowing Your Coverages
Like the art of maneuvering a trailer through a narrow alley, understanding the nuances of truck insurance coverages requires skill. Here's a quick rundown:
---
Auto Liability

Imagine this - you're cruising down the Merrimack River's scenic banks and, lo and behold, you side-swipe a parked car. Auto liability coverage is your knight in shining armor, covering damages caused to others by your truck.

Physical Damage

If you've ever encountered Lowell's infamous potholes, you know why this coverage is crucial. It takes care of damages to your own truck, whether from collisions or other mishaps like fire or theft.

Motor Truck Cargo

Ever thought about what happens if your load of high-tech gadgets gets damaged in transit? That's where Motor Truck Cargo coverage comes in, protecting the value of the goods you transport.

Non-Trucking Liability

Even when you're off the clock, accidents can happen. This coverage is for times when you're not hauling any cargo or using your truck for business purposes.

Workers Compensation

If you've got a team behind your trucking operations, this coverage is a must-have. It protects your business from financial obligations like medical costs and lost wages if a worker gets injured on the job.

General Liability

This is your safety net, providing coverage for damages or injuries caused by your business activities, apart from driving the truck.
The Lifeline of Your Truck - The Insurance Store
When it comes to navigating the rocky terrains of commercial trucking insurance, there's nothing quite like the dependable folks at The Insurance Store (or TIS, if you prefer). A family-owned business with a legacy that stretches back to five decades, the TIS team offers the best of both worlds - the warmth of a family business and the professionalism of a seasoned industry player. Our expertise has been cultivated over years of service to the community, and we're committed to securing the perfect insurance coverage for every truck that graces the streets of Lowell.
Seamless Services at Your Fingertips
We're not just about the old-school charm. At TIS, we're also tech-savvy. With our TIS24 app, you can manage your insurance policy right from your phone. From issuing certificates of insurance to accessing ID cards and other insurance documents, we're bringing truck insurance into the 21st century, Lowell style!
Need a Helping Hand with Truck Permits?
The commercial trucking scene in Massachusetts can feel like navigating a dense fog at times. Whether it's an IFTA fuel tax permit or an MCS-150 update, TIS Trucking Services, our permits division, is here to steer you clear of regulatory roadblocks. We'll help ensure your freight is road-legal and ready to roll.
Taking the High Road with TIS
Commercial trucking is the heartbeat of Lowell, and at TIS, we're here to keep that heart thumping healthily. With an extensive network of A+ rated insurance carriers that specialize in commercial trucking, we're fully equipped to secure a policy tailored to your unique needs. After all, no two trucks are the same, right? We're just the co-driver you need for a smooth ride down insurance lane.
Got a question about Lowell MA truck insurance? Eager to dive deeper into the world of truck permits and filings? Or maybe you're ready to secure that peace-of-mind insurance coverage? We're all ears, and we're just a phone call away. Reach out to our friendly team at 888-570-3130 or request a quote today. After all, every safe mile begins with the right insurance, and there's no time like the present to get rolling!
---
Get a Quote for Truck Insurance
---
Here is what Our Happy Customers have to say
---
Cynthia provided excellent information and service in an extremely timely matter when I needed it. Much was riding on her quickness to provide our customer with the needed information so we could service our client with their last minute request.

F & Z TRUCKING, LLC