Rockville Truck Insurance
MD License #: 3001146279
---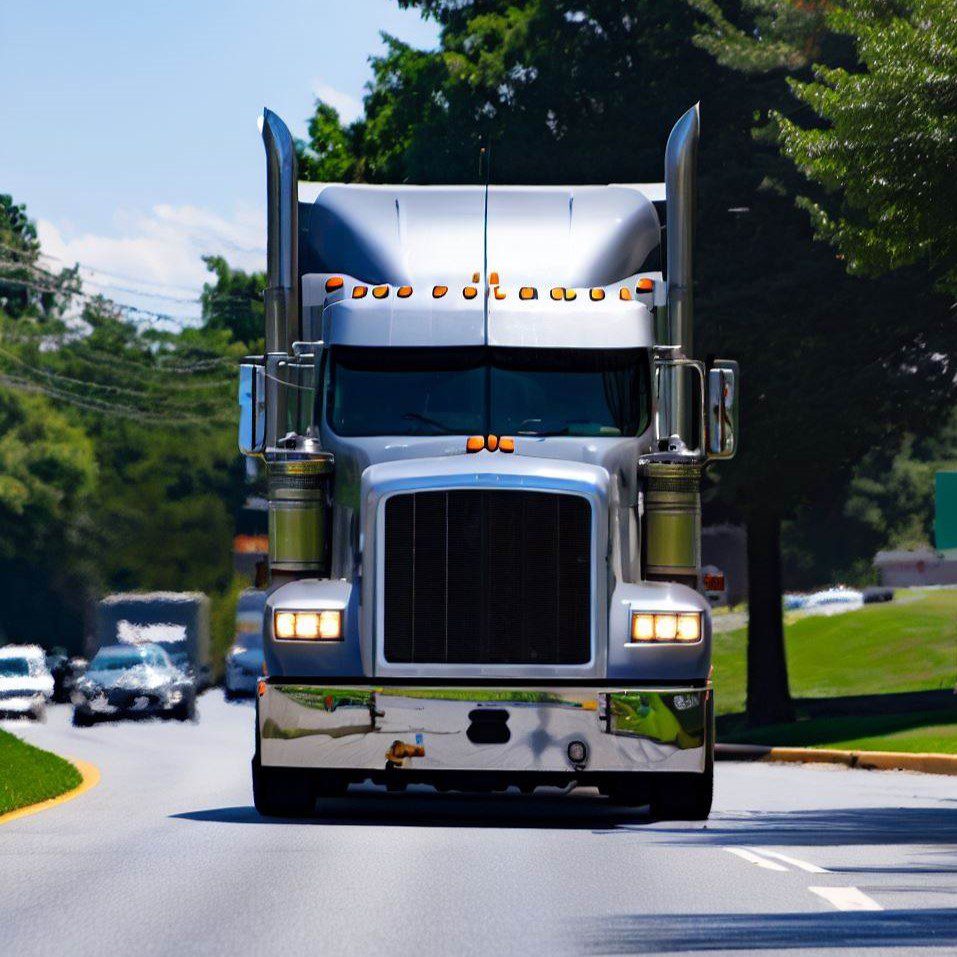 ---
---
Rockville, Maryland Truck Insurance: Your Trusty Sidekick on the Road
Rockville, nestled in the heart of Montgomery County, Maryland, is no ordinary city. Home to about 70,000 residents, Rockville takes the cake for being one of Maryland's oldest towns. With roots that stretch back to the colonial era, this city is a historical goldmine. But history ain't the only interesting feature about Rockville. Known for its technological prowess and thriving bio-med industry, it's no wonder trucks are as ubiquitous as crab cakes in these parts.
It's a bustling hub for goods like pharmaceutical products, lab equipment, and a myriad of other cargo that need to hit the road and reach their destinations. With major highways like the I-270, Route 355, and Route 28 cutting through the city, Rockville is like a beating heart pumping lifeblood into Maryland's commercial arteries.
Okay, enough with the fluff. Let's get down to the nitty-gritty.
Rockville Trucking Insurance: The Basics
Before your truck hits the asphalt, you've got to be sure you're protected, right? But navigating the world of insurance can feel a bit like finding your way out of a corn maze in the dark. Lucky for you, we're turning on the floodlights.
---
Auto Liability

Auto Liability insurance, or what we in the industry fondly refer to as the "Oops, my bad" coverage, is essential. If you're at fault in an accident, this coverage helps pay for the other party's medical bills or property damage. Without it, you might find your wallet feeling lighter than a feather in a hurricane.

Physical Damage

Ah, Physical Damage insurance – the knight in shining armor for your noble steed, aka your truck. This coverage helps you foot the repair or replacement bills if your truck gets damaged. Imagine, if you will, cruising down Route 355 when a deer decides to play chicken. BAM! Deer zero, truck, well… also zero. That's where Physical Damage coverage steps in.

Motor Truck Cargo

Hauling precious cargo through Rockville's highways is no child's play. That's why you need Motor Truck Cargo insurance. It helps cover the cost of cargo that's damaged or lost due to events like theft, fire, or collision. Think of it as a safety net for your goods.

Non-Trucking Liability

When you're not under dispatch but using your truck for personal errands, that's when Non-Trucking Liability coverage steps in. It provides liability coverage for personal use of a commercial truck.

Workers Compensation

Employees are the heart and soul of your business. Workers Compensation is the insurance that protects them if they get injured on the job. It helps cover medical expenses and lost wages. In Rockville, it's not just recommended – it's law.

General Liability

If your trucking operation accidentally causes bodily injury or property damage, Truckers General Liability helps cover the costs. In other words, it's like a financial umbrella shielding you from a storm of legal hassles.
The Insurance Store: Your Trusted Insurance Navigator
Navigating the ocean of insurance policies can feel like wrestling a greased pig. Enter The Insurance Store, your trusty guide, family-owned and going strong for over 50 years. We're the friendly faces you can count on, the team that's got your back, rain or shine, come hell or high water.
With TIS, you're not just another number. Our expertise lies in sourcing policies from a myriad of A+ rated insurance carriers who specialize in commercial trucking. Not to toot our own horn, but we know our onions when it comes to Rockville Maryland truck insurance.
And here's the cherry on top: our handy-dandy app, TIS24. This app puts the reins in your hands, allowing you to issue your certificates of insurance, access your policy and insurance documents, and even get ID cards – all from the comfort of your rig, home, or anywhere else.
Truck Permits and Filings: TIS Trucking Services to the Rescue
When it comes to the trucking world, dealing with permits and filings can be a sticky wicket. In the state of Maryland, they're as essential as the old bay in your crab cake. Worry not, TIS Trucking Services, our permits division, is your knight in shining armor. We can help ensure you're up to snuff with your commercial trucking permits.
Are You Ready to Roll?
With all this talk of trucking and insurance, we bet your head is spinning faster than a truck wheel on the I-270. But don't sweat it. Whether you're hauling pharmaceuticals down Route 28 or lab equipment up Route 355, the TIS team has got you covered.
So, what are you waiting for? Give our friendly team a buzz at 888-570-3130 or request a quote today. Let us help you navigate the highway of Rockville Maryland truck insurance. After all, every superhero needs a trusty sidekick, and we're more than ready to don our capes. So strap in, buckle up, and let's hit the road together!
---
Get a Quote for Truck Insurance
---
Here is what Our Happy Customers have to say
---
Excellent service. Saved a ton of money and every employee I've dealt with so far has been not just super nice and friendly but also a master of their craft; especially Tristan, who has been available around the clock to answer all my many questions and has guided me through the sign up process with precise information to make me feel like I know exactly what I'm getting and when. Thank you!

Radix