Gaithersburg Truck Insurance
MD License #: 3001146279
---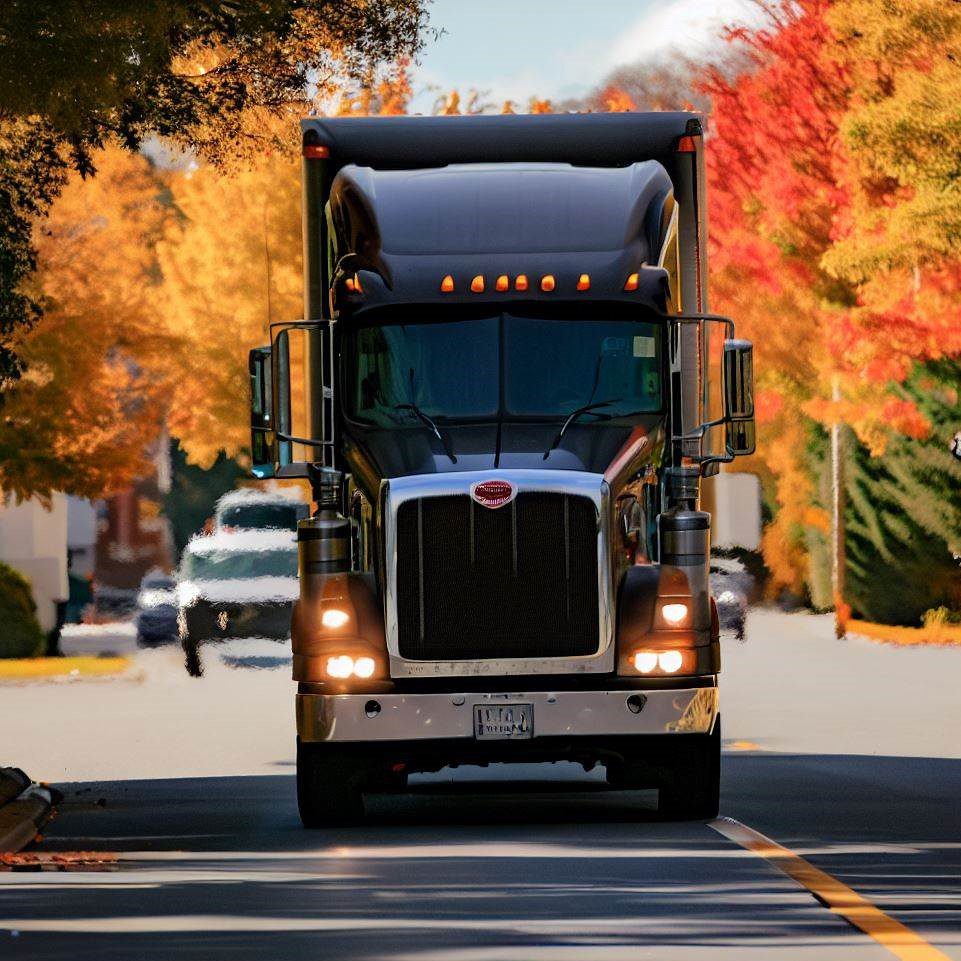 ---
---
Gaithersburg Maryland Truck Insurance: The Open Road's Safety Net
Gaithersburg, home to roughly 67,000 inhabitants, is the beating heart of Montgomery County. Famously known for its Old Towne charm and quirky landmarks like the Rio Washingtonian Center, it's not just a hub of quaint culture. This place is a nerve center for trucking, freight, and logistics, vital to the nation's economy.
Freight movement in this slice of heaven spans a vast array of commodities. Food from local farms, manufacturing goods, construction materials – you name it, Gaithersburg trucks are hauling it. The surrounding suburbs and major highways like I-270 serve as arteries, pumping lifeblood into the local and national economy.
However, life on the road isn't always smooth sailing, folks. Trucks have to contend with many risks that could lead to financial calamity. But fear not! Enter The Insurance Store, the beacon in the night for truckers, with their top-tier Gaithersburg Maryland truck insurance. So buckle up and let's dive into the nitty-gritty of what you need to ensure your commercial trucking venture stays afloat.
Commercial Trucking Insurance Coverage – It's More Than Just a Safety Belt
Protecting your trucking business isn't just about donning a safety hat and hoping for the best. It's about having the right armor – insurance. Your rig may be a powerhouse, but it isn't impervious to hazards. That's where the TIS team's expertise kicks in, with Gaithersburg Maryland truck insurance coverage that's tailored just for you. Below are the various insurance coverage types, all of which, in layman's terms, are a trucker's best friend.
---
Auto Liability

Picture this: it's a clear day on the Seneca Creek Greenway Trail, and out of the blue, there's an accident involving your truck. Ouch! Auto Liability coverage is your knight in shining armor, covering damages and injuries to third parties if you're at fault. Without it, you'd be up the creek without a paddle.

Physical Damage

Next up is Physical Damage coverage. Now, imagine your truck getting a little too close and personal with Gaithersburg's iconic 'Y' Sycamore Tree. Yikes! This coverage will help you repair or replace your truck – without it, you could be stuck between a rock and a hard place.

Motor Truck Cargo

If you're carrying perishables from local Gaithersburg farms and, heaven forbid, there's a mishap, Motor Truck Cargo coverage comes into play. It covers the loss or damage to the cargo you're hauling – talk about peace of mind!

Non-Trucking & Work Comp

Non-Trucking Liability, or the 'Bobtail Coverage,' and Workers Compensation are like a safety net when you're off-duty or when your employees suffer work-related injuries. Because let's face it, nobody's perfect.

General Liability

And lastly, Truckers General Liability. It protects you from the financial fallout of damage or injuries caused by business activities not directly related to operating your truck. This one's a real lifesaver when you're in a pickle.
The Insurance Store: Your Guiding Light in the Insurance Maze
Navigating through the convoluted maze of insurance coverage can be like herding cats. But don't fret, TIS, a family-owned business, is your friendly guide with 50 years of experience under its belt. Our extensive network of A+ rated insurance carriers specialize in commercial trucking, ensuring you get the coverage that fits you like a glove.
But hold on, there's more! With our cutting-edge app TIS24, truckers can issue their certificates of insurance, get ID cards, and access their policy and insurance documents anytime, anywhere. It's like having an insurance genie in your pocket!
TIS Trucking Services: Your Go-To Guru for Truck Permits and Filings
In Maryland, trucking isn't just about hitting the gas and delivering cargo. There's a slew of permits and filings required to keep the wheels turning. Our permits division, TIS Trucking Services, is ready to step in and help you navigate this minefield. Whether it's a Unified Carrier Registration or a BOC-3 filing, we've got you covered.
Remember, folks, the devil's in the details. Missteps in your permits and filings could throw a monkey wrench in your operations. But with TIS by your side, you can sleep like a baby knowing your paperwork is in capable hands.
Take The Wheel With The Insurance Store
So, folks, don't let the uncertainties of the open road turn your dream into a nightmare. With Gaithersburg Maryland truck insurance from The Insurance Store, you're not just buying coverage; you're gaining a trusted partner who's got your back every mile of the way. With our stellar customer service, competitive rates, and comprehensive coverage, the choice is clear as day.
Ready to shift your insurance game into high gear? Give our friendly team a call at 888-570-3130 or request a quote today. The open road is waiting, folks. With TIS, you can take the wheel with confidence, knowing that we've got you covered.
---
Get a Quote for Truck Insurance
---
Here is what Our Happy Customers have to say
---
It has been a great pleasure to work with JR Samson and Kim always willing to help and very sufficient and fast when helping with issues.

Showtime Express LLC