Frederick Truck Insurance
MD License #: 3001146279
---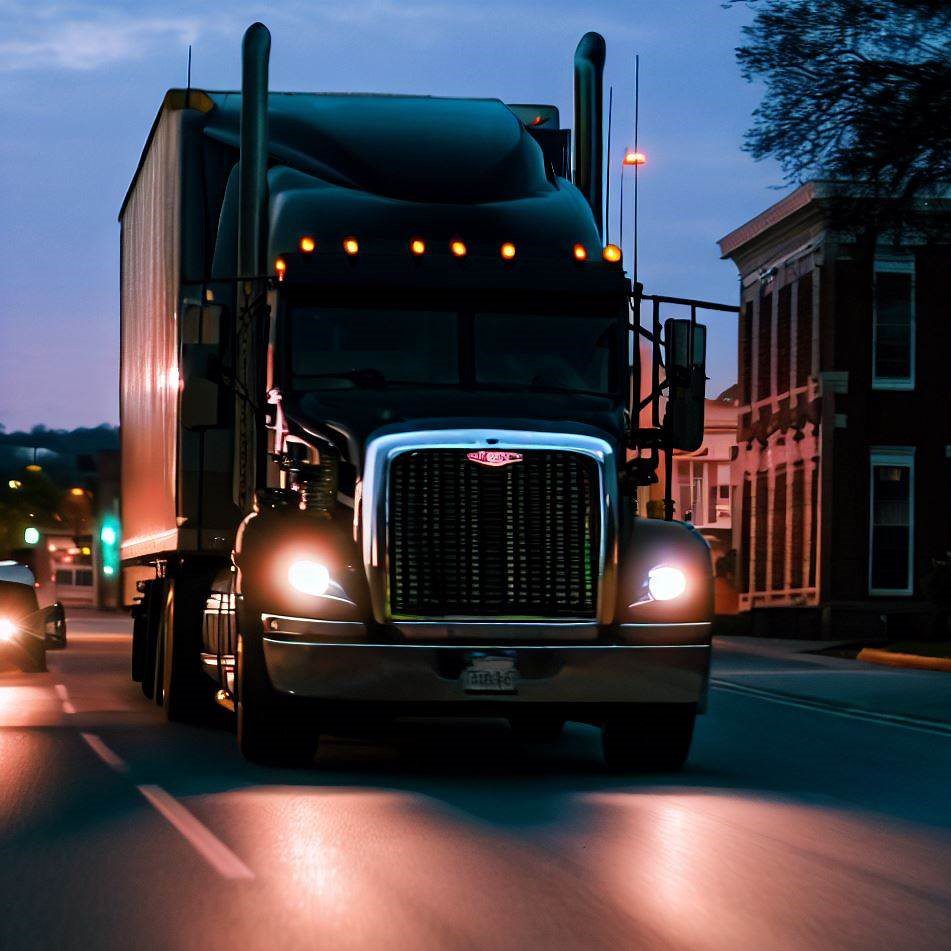 ---
---
Your Guide to Frederick Maryland Truck Insurance
Welcome, fellow road warriors, to the historical city of Frederick, Maryland. Nestled at the crossroads of Interstate 70, U.S. Route 15, and U.S. Route 340, Frederick is not just a beautiful city known for its rich history, bustling arts scene, and stunning architecture. It's also the beating heart of a vibrant trucking industry that helps keep America's wheels spinning. It's no surprise that the importance of truck insurance in Frederick is as clear as a bell.
This charming city is known for far more than its picturesque Monocacy River views. Frederick, our very own "Maryland's Mountain City," is a bustling hub for truckers transporting a wide variety of cargo – from local farm produce to the biotech inventions incubated in the city's technology corridors. Whether it's grain from the rolling farmlands of nearby Middletown or cutting-edge medical devices destined for hospitals across the U.S, the trucking industry here truly moves mountains!
Diving into the Coverages of Truck Insurance
Navigating the world of truck insurance is not always as simple as it looks. As varied as the cargoes you haul, there's a range of coverage options to consider. Let's delve into the particulars:
---
Auto Liability

As the bread and butter of truck insurance, Auto Liability covers you for the damage you might cause to other people or property.

Physical Damage

We know that trucks here in Frederick, just like their drivers, are tough cookies. But sometimes, life throws a curveball. Whether it's a hailstorm near Sugarloaf Mountain or a mishap in the parking lot, Physical Damage coverage keeps your beast of a machine in top condition.

Motor Truck Cargo

When you're hauling everything from apples to cutting-edge biotech equipment, ensuring your cargo is protected is crucial. Motor Truck Cargo coverage is your safety net, making sure a mishap doesn't turn into a financial nightmare.

Non-Trucking Liability

Even when your truck's not humming along I-70, accidents can happen. Non-Trucking Liability has your back when you're off the clock, offering protection during personal errands.

Workers Compensation

In our line of work, you've got to look out for your fellow road warriors. Workers Compensation is the coverage for when your team needs it most, covering medical costs and lost wages if an employee is injured on the job.

General Liability

This coverage is the jack of all trades, protecting you from the risks that don't fit neatly into the other categories. Whether it's a slip at your warehouse or damage during loading and unloading, Truckers General Liability has you covered.
The Insurance Store: Your Trusted Companion on the Road
At this juncture, we'll roll out the red carpet for The Insurance Store, your one-stop-shop for truck insurance in Frederick. Established half a century ago as a family-owned business, TIS is like your reliable co-driver, dedicated to your trucking insurance needs. We've got our fingers in many pies, working with numerous A+ rated insurance carriers that specialize in commercial trucking.
Your Highway Hero: The TIS24 App
With the TIS24 App, we bring the future of truck insurance right to your fingertips. Need to issue a certificate of insurance while sipping coffee at a Brunswick pit stop? Or perhaps access your policy documents while lounging at Baker Park? No problem! This app turns your phone or computer into an insurance office, giving you access anytime, anywhere.
TIS Trucking Services: Permit Pros
Operating a truck in Maryland is not just about horsepower and heavy loads. It's a regulatory minefield, with an array of truck permits and filings required. But don't let that give you the heebie-jeebies. Our permits division, TIS Trucking Services, can make light work of these, ensuring your journey through the legal landscape is as smooth as a Sunday drive.
Get a Quote with The Insurance Store
So, fellow truckers, when it comes to Frederick Maryland truck insurance, we at TIS stand ready to roll up our sleeves and get our hands dirty. We're all about ensuring you're covered from hood to trailer hitch, from city streets to the open highway. Ready to switch gears and take your insurance up a notch? Then give our friendly team a ring at 888-570-3130, or request a quote today. Remember, we're in this for the long haul. Let's ride this road together!