Baltimore Truck Insurance
MD License #: 3001146279
---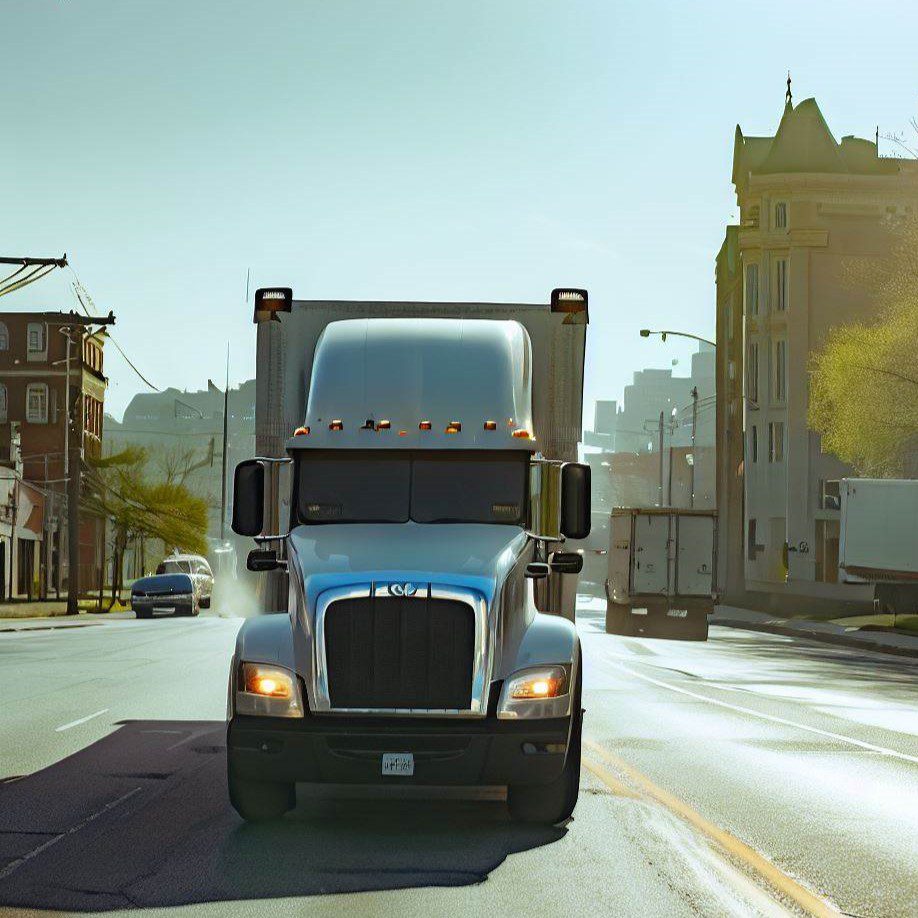 ---
---
Commercial Truck Insurance Solutions for Baltimore Maryland
Tucked away in the heart of the Mid-Atlantic region, the bustling city of Baltimore has made a name for itself in the world of trucking and logistics. Often overshadowed by its larger neighbors, New York and Washington, D.C., Baltimore boasts one of the most efficient freight transportation systems in the United States. Famous for more than just its picturesque Inner Harbor and the tantalizing taste of Maryland blue crabs, Baltimore serves as a critical freight hub, helping truckloads of products from deliciously fresh seafood to high-end consumer goods reach their destinations.
Located in close proximity to several major highways, including the infamous I-95, and home to the bustling port of Baltimore, the city's unique geography is a boon for freight carriers. But wait! There's a key ingredient in this robust transport ecosystem that often gets overlooked: truck insurance, the unsung hero of the logistics sector. So, where does one go for the best Baltimore truck insurance? Meet the folks at The Insurance Store.
The ABC's of Trucking Insurance in Baltimore
Venturing into the world of commercial trucking without the right insurance coverage is like crabbing in the Chesapeake Bay without a boat – it's a sure-fire recipe for disaster. Here at The Insurance Store, our guiding principle is simple: your truck, your livelihood, deserves comprehensive protection. Let's delve into the various types of commercial trucking insurance coverages and see why they are as vital as Old Bay seasoning on your Maryland crab.
---
Auto Liability

Mistakes on the road can be costlier than forgetting to say "hon" at the end of your sentence in Baltimore. Auto liability insurance is your safeguard when those unfortunate incidents occur, covering damages and injury to others if you're at fault. It's not just a good idea – it's the law!

Physical Damage

When it comes to safeguarding your truck, physical damage insurance is your knight in shining armor. Whether you've just had a fender-bender near the iconic Oriole Park or discovered a damaged trailer at the port, we've got your back!

Motor Truck Cargo

Ever thought about what happens if the precious cargo you're hauling – say, a truckload of Baltimore's finest craft beer – gets damaged or stolen? Cue motor truck cargo insurance, a coverage that ensures your freight gets the protection it deserves.

Non-Trucking Liability

Even when you're off the clock, bobtailing without a trailer down the Baltimore streets, non-trucking liability insurance keeps you covered. It's like your own personal safety net, providing coverage when you're technically off-duty.

Workers Compensation

For the hardworking team behind the wheel, nothing is more important than their well-being. Workers compensation coverage helps ensure that if an accident does happen, medical bills and lost wages are taken care of.

General Liability

Last but certainly not least, truckers general liability coverage helps safeguard your business from the costs associated with accidents and mishaps that occur during your everyday operations. Whether you accidentally damage a customer's property while making a delivery in Fells Point or face a lawsuit for a slip-and-fall accident at your warehouse, this policy will have your back.
Experience the TIS Difference
Founded as a family business 50 years ago, The Insurance Store (or TIS, as we fondly call it) takes a personal approach to truck insurance. As an independent insurance agency, we've curated an impressive selection of A+ rated insurance carriers, each specializing in commercial trucking, like a sommelier handpicks the finest wines. With TIS, you're not just a policy number; you're part of the family.
But the cherry on top? Our innovative app, TIS24. No need to miss the Orioles game waiting for insurance documents. Issue certificates of insurance, get ID cards, access your policy, and more, anytime, anywhere, right from your phone or computer. Now, that's what we call a home run!
Navigating the Permits and Filings Landscape with TIS Trucking Services
But wait, there's more! We know that the road to compliance in the trucking world can feel more twisted than the streets of Hampden. That's where TIS Trucking Services comes in. We're not just about providing the best Baltimore truck insurance. We also guide you through the labyrinth of truck permits and filings in the state of Maryland. Sit back, relax, and let our experts steer you through the regulatory hoops.
Join the TIS Family Today!
We've covered a lot of ground, but it boils down to this: if you're looking for comprehensive, reliable, and affordable Baltimore truck insurance, you've come to the right place. Don't let insurance woes throw a wrench in your transport operations. Trust the TIS team to keep you covered.
So, what are you waiting for? Join the TIS family today and experience the difference of a dedicated, seasoned, and family-owned insurance provider. Give our friendly team a ring at 888-570-3130 or request a quote. After all, the only thing better than an old-fashioned Baltimore crab feast is the peace of mind knowing you're protected by the best in the business.
---
Get a Quote for Truck Insurance
---
Here is what Our Happy Customers have to say
---
Rachel was friendly, knowledgable and very eager to help me. She made me feel valued as a customer. She is a keeper, so you had better treat her good. Thank you!

Jeff Saler