Louisville Truck Insurance
KY License #: 1109126
---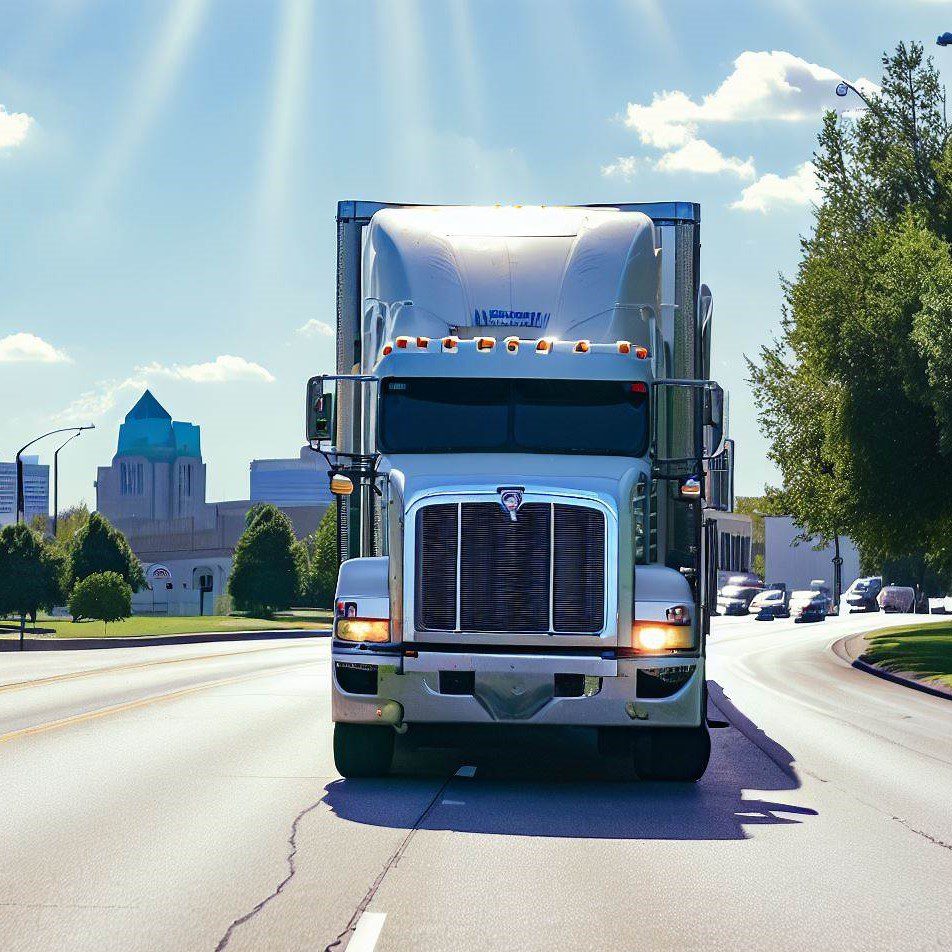 ---
---
The "Long Haul" of Louisville, Kentucky Truck Insurance: Your Trusted Road Partner
Welcome to Louisville, Kentucky. Now, you might know it as the home of the world-renowned Kentucky Derby or for its tantalizing bourbon, but this lively city's got much more to offer, especially if you're in the freight and logistics industry.
Picture this, we've got everything from bustling suburban roads to the major highways like I-65 and I-71, transporting everything from electronic equipment, medical supplies, to our signature Kentucky bourbon. In short, trucks are the lifeblood of Louisville's economy. But, hang on, isn't trucking insurance a trucker's worst nightmare? That's where we come to the rescue.
Now, before you think this is another humdrum truck insurance article, buckle up. We promise you a ride smoother than Louisville's Southern Parkway on a sunny day.
The Whistle Stop Tour of Commercial Trucking Insurance Coverages
Here at The Insurance Store, we know our trucking insurance like Kentucky knows its bourbon. And, just as you wouldn't settle for anything less than premium bourbon, you shouldn't skimp on your insurance coverages.
---
Auto Liability

This is your basic, no frills coverage, required by Uncle Sam himself. Imagine this: you're on I-64, and a sudden Louisville rainstorm hits. Your truck slides and, God forbid, hits another vehicle. That's where Auto Liability steps in, covering damages to the other vehicle. Don't be caught in a downpour without it.

Physical Damage

Louisville may not be Tornado Alley, but you never know when the weather might toss a wrench in your plans. Physical Damage insurance ensures your beloved rig won't leave you high and dry in the face of a hailstorm or rogue deer from Cherokee Park.

Motor Truck Cargo

Your cargo is your bread and butter, whether it's the latest electronic gizmos or stacks of delicious Kentucky Fried Chicken. So, wouldn't it be a crying shame if something were to happen to it during transit? That's where Motor Truck Cargo comes in, covering any damage or theft that could happen on the open road.

Non-Trucking Liability

Hey, trucking isn't all work and no play. When you're off the clock and cruising the streets of the Highlands, Non-Trucking Liability insurance has your back for any non-commercial accidents. It's like your best buddy, always there for you when you need it.

Workers Compensation

Whether you have a team of two or a battalion of truckers, Workers Compensation is the unsung hero of insurance coverages. If an employee gets injured on the job, it helps cover their medical expenses and lost wages. Don't be that guy who leaves their team in the lurch!

General Liability

Truckers General Liability is the Superman of insurance coverages. From damage caused at client sites to errors in service, this coverage has your back. It's the cherry on top of your insurance sundae!
The Perks of Partnering with The Insurance Store
Family-owned and brimming with 50 years of industry experience, TIS is not just another insurance company. We're an independent insurance agency, meaning we have access to a bevy of A+ rated insurance carriers specializing in commercial trucking.
Plus, we've got our hot-shot app TIS24, your one-stop shop for issuing insurance certificates, accessing ID cards, and perusing your policy documents. It's like having a mobile insurance guru right at your fingertips, anytime, anywhere.
Need a Hand with Trucking Permits and Filings?
We get it, trucking permits and filings can feel like trying to decipher ancient hieroglyphics. Well, good news! Our permits division, TIS Trucking Services, is like your personal Rosetta Stone. Whether it's Kentucky's biennial permits, KYU numbers, or USDOT filings, we've got you covered. We turn the painstaking permit process into a cakewalk.
Calling All Truckers!
Alright folks, the road ends here. But remember, the journey to comprehensive trucking insurance doesn't have to be like navigating Spaghetti Junction at rush hour. Instead, think of it more like a leisurely drive on the Kentucky Bourbon Trail. All you need is the right partner by your side.
So, whether you're hauling high-tech equipment through downtown Louisville, or transporting a fresh batch of the Colonel's Original Recipe, let TIS be your road partner. Give our friendly team a jingle at 888-570-3130 or hit us up for a quote. After all, at TIS, we're not just about truck insurance, we're about giving you peace of mind on the open road.
---
Get a Quote for Truck Insurance
---
Here is what Our Happy Customers have to say
---
Our experience with The Insurance Store was great do to Phil. He made everything as easy as possible to get our company and truck insured. We would highly recommend them and Phil to anyone. We are a small trucking company out of Texas and we're in need of new insurance because I bought a truck that is older than 15 years. When we tried to get it covered by our original insurance they turned it down. So we had to start looking for new cost effective insurance. We were shocked that in one call to Phil we were on our way to being covered again at a reasonable price. If you need or are looking for insurance I'd recommend calling Phil and The Insurance Store first.

David McCauley