Lexington Truck Insurance
KY License #: 1109126
---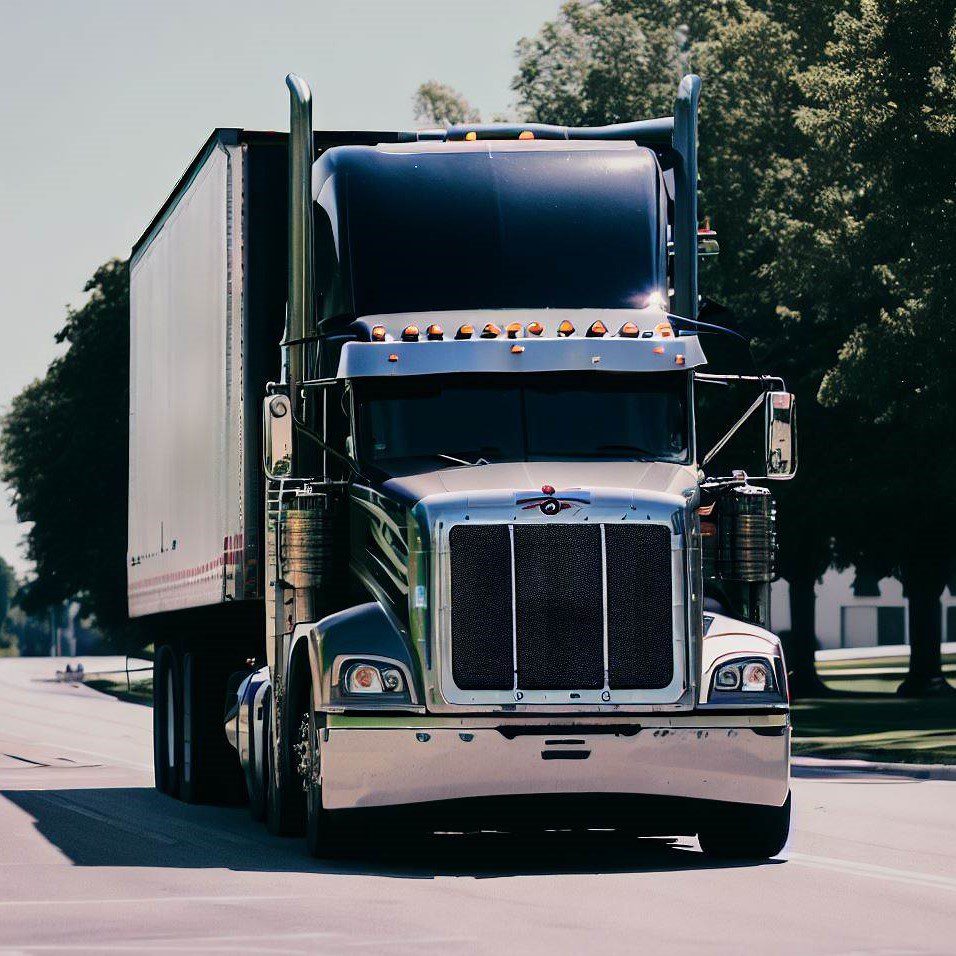 ---
---
Strapping In: A Guide to Lexington Kentucky Truck Insurance
Fancy a trip down memory lane in the heart of horse country? Buckle up, folks! We're trucking on over to Lexington, Kentucky, the Horse Capital of the World, where we've got the rolling Bluegrass fields, mighty fine bourbon, and guess what? We've got your back in the world of truck insurance, too! Hold onto your hats, 'cause we're about to barrel down an information highway you'll find interesting as all get-out!
Now, if you've been living under a rock, you might not know that Lexington's home to the renowned University of Kentucky, not to mention a nifty lil' place known for its rich history and southern charm. Nestled smack dab in the middle of this city's thriving economy is an industry that keeps the wheels turning – the trucking, freight, and logistics sector.
Bet you didn't know that from the charming suburbs of Georgetown to the busy interchange of New Circle Road, trucks are transporting everything from consumer goods and building materials to the choicest Kentucky bourbon and locally-grown tobacco. What's more, Lexington sits right on the junction of Interstates 64 and 75, acting as a crucial hub for freight transport throughout the Southeast. This hive of activity calls for some serious truck insurance, wouldn't you agree?
Cover Yer Assets: A Peek into Commercial Trucking Insurance Coverages
Now, let's shift gears and talk about protecting your precious cargo (and by that, we mean both your truck and whatever it's hauling). When you're barreling down the interstate with a load of racehorses or that top-shelf bourbon, you're gonna want to make sure you've got your bases covered, and that's where we at The Insurance Store come in.
---
Auto Liability

Say, for instance, your rig has a dance with a sedan on the I-75. Auto Liability will be your best friend here, covering the damage to the other vehicle and medical bills if there are any injuries.

Physical Damage

But, what about your own shiny rig? Well, that's where Physical Damage insurance comes riding to the rescue. Whether it's a fender-bender or a run-in with a rogue horse, you're covered.

Motor Truck Cargo

It's all fun and games until a load of premium Kentucky bluegrass seeds spills on the freeway. That's when Motor Truck Cargo insurance kicks in, covering the goods you're hauling if they are damaged or stolen.

Non-Trucking & Workers Compensation

And don't forget Non-Trucking Liability and Workers Compensation. The former's got you covered when you're off the clock, and the latter's like a guardian angel for your employees if they're injured on the job.

General Liability

Lastly, Truckers General Liability provides a safety net for any damage or injuries related to the business but not directly tied to operating the truck itself. Handy, ain't it?
The TIS Difference: Providing More Than Just Coverage
Alright, so what sets The Insurance Store apart from the rest? Well, we're not just an independent insurance agency; we're a family business that's been on the road for 50 years. We work with numerous A+ rated insurance carriers that specialize in commercial trucking, and we've got a secret weapon in our arsenal: our very own TIS24 app. This handy tool lets truckers issue their certificates of insurance, get ID cards, and access their policy and insurance documents anytime, anywhere. If that ain't convenience, I don't know what is!
Permit Yourself Some Peace of Mind
Steering our way onto another crucial topic - truck permits and filings. Navigating the bureaucracy can feel like wrestling a bear, but fear not! Our permits division, TIS Trucking Services, is ready to swoop in and save the day, helping you get your commercial trucking permits without breaking a sweat.
The Long Haul: Partner with TIS Today
So, folks, whether you're a greenhorn just starting your trucking journey or a grizzled road warrior, TIS has got you covered. We're all about making your life easier, so why not give us a call at 888-570-3130? Get a quote, ask questions, or just chew the fat with our friendly team. We're here for the long haul, providing peace of mind for your road ahead, one mile at a time. Now, ain't that a load off your mind?
---
Get a Quote for Truck Insurance
---
Here is what Our Happy Customers have to say
---
I have been shopping for commercial insurance for my bus and Bobby got me a phenomenal deal, especially since NO other company would insure my vehicle. Great service!!!!

Greg Kern