Bowling Green Truck Insurance
KY License #: 1109126
---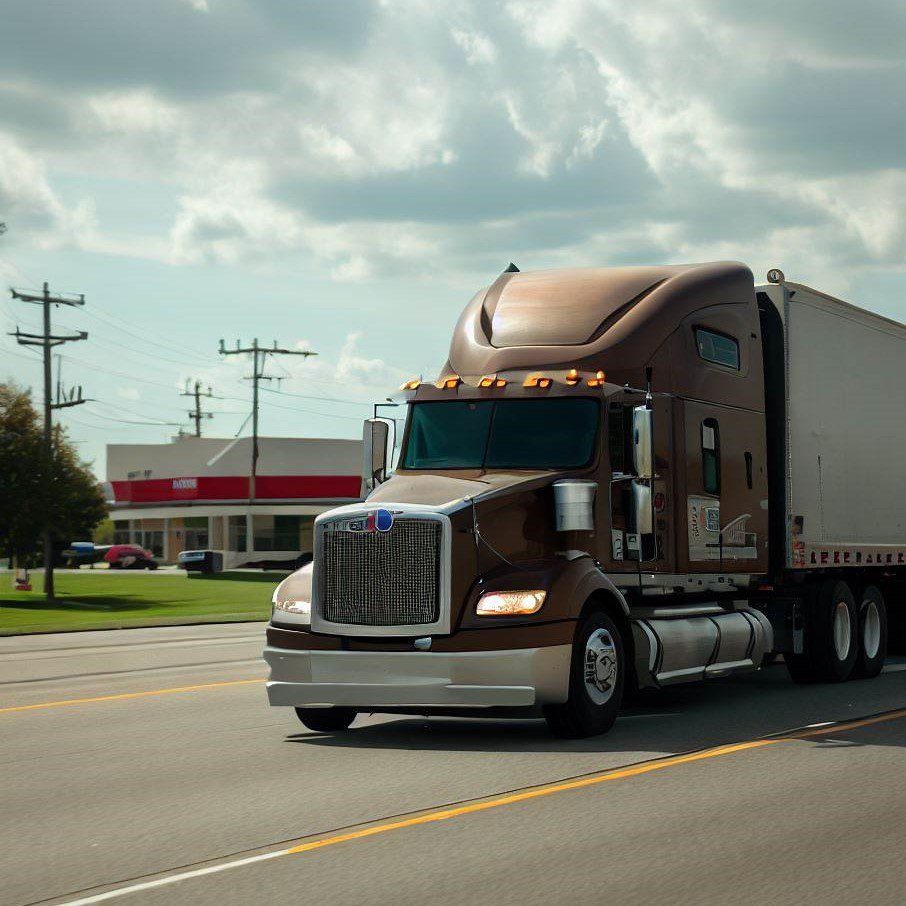 ---
---
Securing Your Livelihood: Truck Insurance in Bowling Green, KY
In the enchanting bluegrass state of Kentucky, where the rolling hills kiss the horizon and the tunes of country music fill the air, there lies a hidden gem – Bowling Green. This is a city that may be small in size but mighty in charm and character, a city with a secret. Notorious for being home to the famed Corvette Museum and Western Kentucky University, Bowling Green also boasts a bustling, vibrant trucking industry. Surprise, surprise! Yes, folks, beneath the cloak of Bourbon, Bluegrass and, well, Bowling Green's famous Mammoth Cave, there's a rock-solid connection between this city and commercial trucking.
Strategically nestled on Interstate 65, Bowling Green is not just another picturesque pit stop for travelers. This southern city is a crucial nexus in the logistics chain, where trucks laden with auto parts, agriculture products, and everyday consumer goods trundle to and from daily. It's the trucking industry's unsung hero, supporting the economy and ensuring commodities reach their destination, come rain or shine. And for the truckers navigating the surrounding highways, such as William Natcher Parkway and Cumberland Parkway, the journey is often filled with the promise of a good meal and a warm welcome.
Just as Bowling Green is to the trucking industry, truck insurance is to the men and women behind the wheel. It's their knight in shining armor when things go south. And that's where we come into the picture: The Insurance Store, or TIS as we lovingly call ourselves.
At TIS, we're in the business of not just selling insurance policies but offering peace of mind. Specializing in Bowling Green Kentucky truck insurance, we provide robust coverage that shields truckers, their rig, and their livelihood from the uncertainties of the road.
The Different Flavors of Commercial Trucking Insurance
Imagine ice cream. Your trucking insurance is like that – it comes in different flavors, or rather, different types of coverages, each with its unique benefits. And just as you wouldn't want a scoop of chocolate in your vanilla sundae, every trucker has their own unique insurance needs. Here's a quick low-down of some trucking insurance coverages we offer at TIS:
---
Auto Liability

This is your ticket to staying legal on the roads. If you're involved in an accident, Auto Liability coverage takes care of the damages or injuries to other parties, so you can get back on the road quicker than a jackrabbit on a date.

Physical Damage

Your rig is your bread and butter. Protect it with Physical Damage insurance, ensuring it stays in tip-top shape, just like those gleaming Corvettes in the Bowling Green museum.

Motor Truck Cargo

Motor Truck Cargo insurance has your back when you're transporting goods. From Bowling Green's famed auto parts to local produce, it covers damages to or loss of the cargo you're hauling.

Non-Trucking Liability

For the times when you're off-duty but still in the truck, Non-Trucking Liability is the hero you didn't know you needed. It covers you for non-business related accidents because, let's face it, Murphy's law loves a trucker on a break.

Workers Compensation

Workers Compensation takes care of your medical bills and lost wages if you get hurt on the job. It's the insurance equivalent of a warm, comforting bowl of Kentucky's burgoo stew.

General Liability

Truckers General Liability is the big umbrella that covers you for things not covered by Auto Liability or Workers Compensation. Like the seasoning in your burgoo stew, it completes your protection recipe.
Partner with The Insurance Store: Serving You and Your Trucking Needs
Since our inception over 50 years ago as a family-owned business, The Insurance Store has been a beacon for truckers seeking comprehensive coverage. With a network of numerous A+ rated insurance carriers specializing in commercial trucking, we offer an insurance buffet you'd be hard-pressed to find elsewhere. And the cherry on top? Our customer service. Or as we like to call it, our family service. Because with TIS, you're not just a customer. You're family.
Here's the thing about us – we're not just stuck in the past. We've embraced technology like a trucker embraces a cup of coffee after a long haul. Our app, TIS24, is your 24/7 personal insurance assistant. With it, truckers can issue their certificates of insurance, access ID cards, and policy documents anytime, anywhere. A handy tool when you're miles away from the office, and the only skyline is the open road.
TIS Trucking Services: Your Go-to for Commercial Trucking Permits
Venturing into the realm of truck permits and filings in Kentucky can feel like navigating Bowling Green's underground labyrinth, the Lost River Cave, without a flashlight. But worry not, for TIS Trucking Services, our permits division, is here to guide you.
Kentucky trucking permits, weight distance tax (KYU number), intrastate authorities – you name it, we'll handle it. We strive to make sure that your journey in commercial trucking is as smooth as a Kentucky bourbon.
Ready to Jump on the TIS Wagon?
When it comes to Bowling Green Kentucky truck insurance, we're the people to call. With our fingers on the pulse of the trucking industry, we understand your needs better than anyone else. So, why wait? Dial 888-570-3130 today, request a quote, and let our friendly TIS team steer you towards a safe and secure future on the road.
So come on, saddle up with The Insurance Store. After all, when the rubber hits the road, it's better to be safe than sorry!
---
Get a Quote for Truck Insurance
---
Here is what Our Happy Customers have to say
---
The insurance Store was very helpful in finding me the exact insurance for my needs.

Steven Grochowski