IA License #: 3001067442
---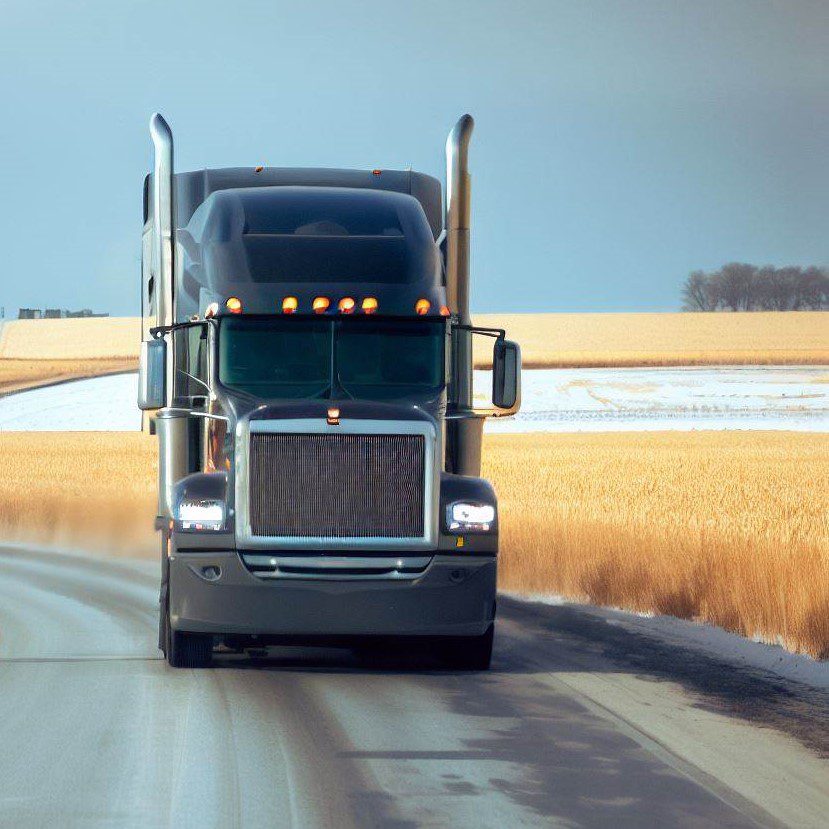 ---
---
Commercial Truck Insurance: Waterloo, Iowa
Once upon a time, nestled within the lush green of the Hawkeye State, a thriving city rose by the banks of the Cedar River. This industrious heartland, known as Waterloo, Iowa, is no longer a mere speck on the map. With its diverse industry and lively culture, Waterloo has evolved into a bustling hub for commercial activities. But did you know, Waterloo also plays a pivotal role in the American trucking industry? Now that's a juicy nugget to chew on!
Shining a spotlight on the unsung heroes of the American supply chain, Waterloo's trucking industry breathes life into the city's economy. The roar of diesel engines is a familiar melody, while the sight of mammoth 18-wheelers bearing payloads of all shapes and sizes is as common as rain in April.
From hauling bushels of Iowa's famed corn to transporting critical medical supplies, and even delivering that shiny new gadget you just can't live without - trucking services in Waterloo shoulder the Herculean task of moving a myriad of cargo. The City of Bridges isn't just about its 28 crossings, it's about making connections between producers and consumers, near and far.
Covering vast distances from the heartland to the suburbs, and from Highway 20 to Interstate 380, Waterloo's truckers work around the clock. They're the sturdy gears that keep the city, and indeed the nation, humming along.
Insuring Your Rig: The Big Six in Trucking Coverage
Navigating the unpredictable currents of trucking insurance can feel like finding your way out of a corn maze. But fret not! With five decades of experience under our belts, the TIS team offers a smorgasbord of top-notch coverages to keep your assets and your livelihood safe.
---
Auto Liability

Got yourself in a pickle? This one's your knight in shining armor, stepping up to the plate when property damage or bodily injury is caused by your truck in an at-fault accident.

Physical Damage

Mother Nature can be as temperamental as a cat on a hot tin roof. Hail, fire, theft, or collisions - this coverage has got your back.

Motor Truck Cargo

You've got precious cargo onboard, and we know it! Be it electronic gizmos or medical goods, this coverage ensures they reach their destination safely.

Non-Trucking Liability

Even when you're off-duty and taking your rig to Ray's Repair Shop on 4th Street, we've got you covered.

Workers Compensation

The wellbeing of your crew is just as important as that shiny truck. This coverage sees to it that any injuries they sustain while on the job are taken care of.

General Liability

If your truck causes damage or injury that isn't covered by auto liability, this policy steps in to fill the gap.
The Insurance Store: Securing Your Ride Since '73
But, let's not beat around the bush. Trucking in Waterloo isn't just about strapping in behind the wheel and moseying on down the highway. It's also about understanding and managing the risks on the road, and that's where The Insurance Store steps in.
As a family-owned business, we're not just about the nitty-gritty of truck insurance. We believe in fostering relationships, just like a good ol' Midwest potluck. With access to a multitude of A+ rated insurance carriers, we can tailor coverage to suit your specific needs. And we won't leave you high and dry! Our stellar app, TIS24, lets you manage your insurance documents, issue certificates of insurance, and access ID cards anytime, anywhere. It's like having your personal insurance guru in your pocket!
TIS Trucking Services: Your One-Stop Shop for Permits and Filings
But wait, there's more! Besides insurance, trucking in Waterloo requires a laundry list of permits and filings. The good news? Our dedicated permits division, TIS Trucking Services, can navigate the maze of commercial trucking requirements faster than you can say "corn dog".
Ready to Hit the Road?
So, folks, whether you're cruising down the historic Lincoln Highway or embarking on a cross-country haul, don't let insurance worries put a spanner in the works. We're here to shoulder your burdens and ensure smooth sailing (or should we say, driving?)
Ring up our friendly team at 888-570-3130 or head to our website to request a quote. Remember, at The Insurance Store, we're not just about business, we're about family. Let's steer your trucking journey to a safer future, together!