Sioux City Truck Insurance
IA License #: 3001067442
---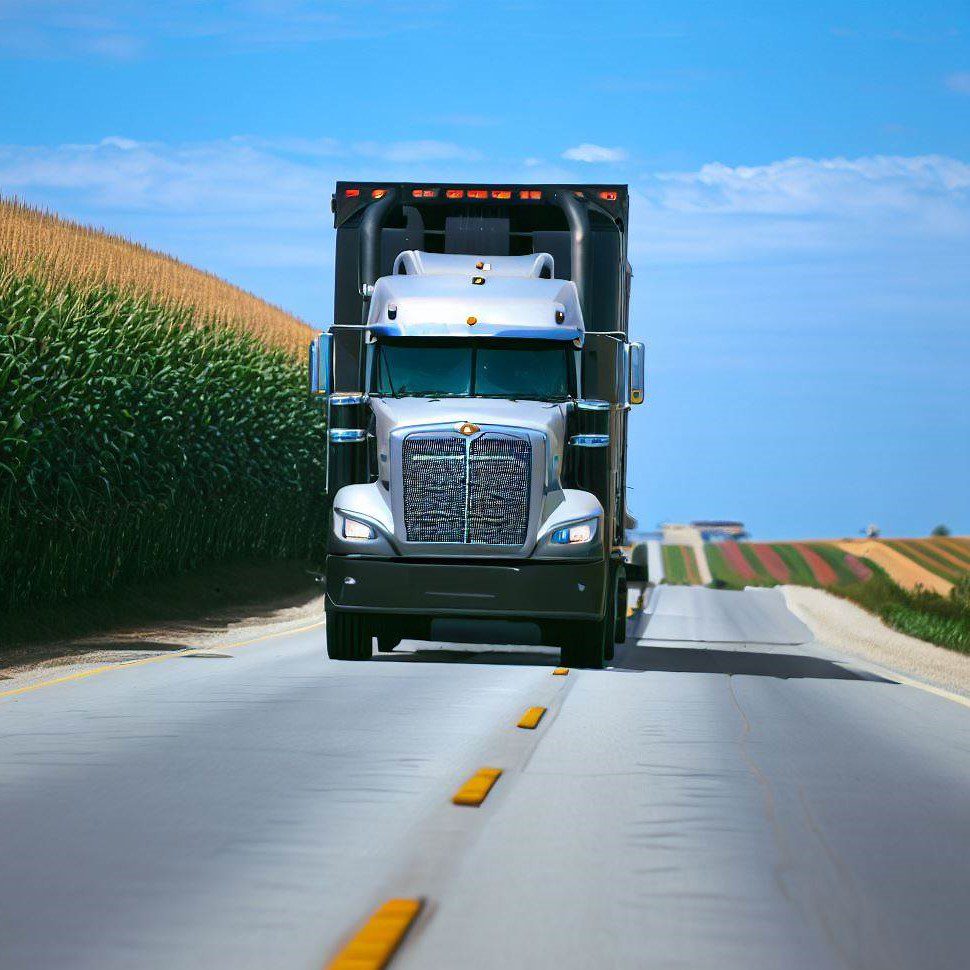 ---
---
Sioux City, Iowa: The Heartland's Hub for Truck Insurance
Oh, the hustle and bustle of Sioux City, Iowa! She's a true gem nestled between the rolling Sioux and Missouri Rivers. With a population nudging 85,000 and truck routes darting in all directions, this city is a veritable nerve center for freight and logistics in the Midwest.
And boy, do we love our trucks here! Our highways see all manner of cargo, from refrigerated trucks filled with locally processed meats to flatbeds loaded with manufacturing equipment, even tankers brimming with that liquid gold—corn syrup. If it can be hauled, Sioux City has probably seen it thundering down the I-29 or the US-75. But before we dive headlong into the highways and byways, let's get our ducks in a row about one thing: truck insurance.
Why Commercial Trucking Insurance Coverages Are Your Best Friend in Sioux City
Navigating the insurance world can sometimes feel like trying to find a needle in a haystack. But fear not! We're about to break down the various coverages that keep you trucking along, worry-free.
---
Auto Liability

Imagine you're cruising down Hamilton Boulevard, minding your own business when—bang!—an unexpected accident. Auto Liability is your knight in shining armor. It covers bodily injuries and property damage caused by your truck to others.

Physical Damage

Remember that time a hailstorm walloped the South Sioux City area? Physical Damage coverage is like a safety net, covering your truck against damage from incidents such as these.

Motor Truck Cargo

We've all heard the tales of cargo mysteriously disappearing on the stretch of I-29 near Sergeant Bluff. That's where Motor Truck Cargo insurance swoops in, offering protection for the freight you're hauling in the event of theft, damage, or loss.

Non-Trucking Liability

Even when you're not hauling a massive load of steel coils through Riverside, you'll want Non-Trucking Liability. It provides coverage for personal use of a commercial truck when you're not under dispatch.

Workers Compensation

Working in the trucking industry isn't always a walk in the park. For the unfortunate instances when an injury occurs on the job—say, while unloading at the food plant—Workers Compensation steps up to cover medical expenses and lost wages.

General Liability

What if an accident happens in your Sioux City yard, like damage to a customer's property or injury to a third party? That's where Truckers General Liability steps in, covering incidents in the course of normal business operations.
Why The Insurance Store Should Be Your Go-To
With half a century under our belt, The Insurance Store is a family-owned business that's as deeply rooted in the trucking industry as the mighty Sioux City oak trees. We've got access to a slew of top-tier, A+ rated insurance carriers who specialize in commercial trucking, meaning we can match you with the coverage that fits like a glove.
But the buck doesn't stop there. We've got a magic little app called TIS24 that's as handy as a pocket on a shirt. Need to issue a certificate of insurance while on the go? TIS24 has you covered. Misplaced your ID cards? Just pull them up on the app. From accessing policy documents to managing insurance, TIS24 is like having a personal assistant right in your cab.
The Lowdown on Truck Permits and Filings in Iowa
We're no strangers to the fact that trucking isn't just about hitting the open road—it also means dealing with the red tape. Luckily, our permits division, TIS Trucking Services, has a whiz-bang team ready to untangle the complexities of commercial trucking permits and filings. Whether it's about getting a USDOT number or understanding the ins and outs of BOC-3 filings, we've got your back.
Call Us Today!
So, you've made it to the end of our Sioux City truck insurance saga, and now you're wondering, "What next?" Well, don't just sit there like a bump on a log—give the friendly team at The Insurance Store a call at 888-570-3130 or request a quote today. We'll take the wheel on your insurance needs while you focus on doing what you do best—keeping Sioux City and the rest of the Heartland moving.
Here at TIS, we don't just sell insurance—we build relationships. With us, you're not just another policy number; you're part of the TIS family. So, let's put the pedal to the metal and get your Sioux City, Iowa truck insurance sorted. After all, every great trucking story starts with a confident driver, a solid load, and a road well-traveled—and TIS is here to ensure that journey is a smooth one.
---
Get a Quote for Truck Insurance
---
Here is what Our Happy Customers have to say
---
Hands down best broker I've ever had the pleasure of dealing with. Liz sets the bar in her industry.

Grand Da Silva