Des Moines Truck Insurance
IA License #: 3001067442
---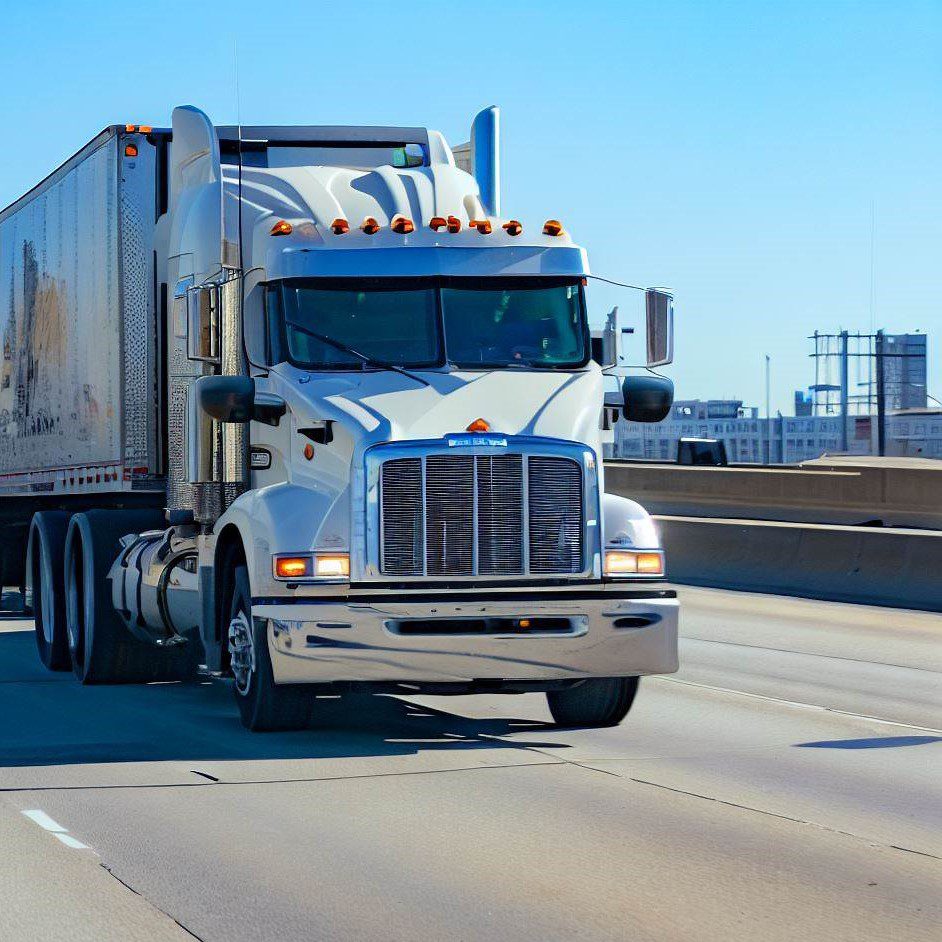 ---
---
Get Your Ride Insured: Unpacking the Perks of Des Moines Truck Insurance
Don't cry over spilled milk; or in this case, don't fret over dinged up trucks and damaged cargo, especially when you're trucking around Des Moines, the heart of the Midwest. Known as the "Hartford of the West", Des Moines is not just the capital city of Iowa but a hub for insurance firms. This city is like the peanut butter to your jelly when it comes to insuring your freighter. You know why? Well, let's just hit the gas and get rolling into the bustling world of Des Moines truck insurance.
Cruising down I-235, which runs smack dab through the heart of Des Moines, you'll spot semis hauling everything from agricultural goods like corn and soybeans, to retail products and manufacturing parts. Heck, you might even see a live stock or two being transported! Every day, trucks ferry an impressive variety of cargo, turning the city into a buzzing beehive of freight activity.
Towns like West Des Moines, Ankeny, and Altoona are all in the mix, contributing to the vibrant trucking ecosystem. And let's not forget the major highways like I-35 and I-80 that act as the city's arteries, connecting Des Moines to the rest of the country.
But hang on a minute! It's not all smooth sailing and clear highways in the freight and logistics business. Ever thought about what happens if one of those laden trucks slips a wheel?
Your Freight's Bodyguard: Commercial Trucking Insurance
A trucker's life isn't all blue skies and open roads. There's an undeniable risk involved, like when you throw caution to the wind and buy a lottery ticket, except in this case, it's a tad more serious. That's where commercial trucking insurance saunters in, all cool and composed, ready to have your back.
---
Auto Liability

Whether you're hauling corn to West Des Moines or making a delivery in Altoona, you'd best have Auto Liability insurance under your belt. Imagine accidentally nudging another vehicle on the bustling I-35, that's a whole can of worms you wouldn't want to open without liability coverage!

Physical Damage

Mother Nature can be unpredictable, and so can four wheeled drivers on the interstate. Physical Damage insurance is like that comfy safety blanket that covers your rig in the event of a mishap. Weather damage or a road accident, this insurance has you covered.

Motor Truck Cargo

Picture this: you're transporting a load of prime Iowa beef when something goes south. It's not just about the damage to your rig, but what about the cargo? That's where Motor Truck Cargo insurance comes into play, keeping your freight safe and sound.

Non-Trucking Liability

Off the clock but still on the road? Non-Trucking Liability insurance has your back when you're bobtailing around town. So, go ahead and explore the Des Moines Farmers' Market without a load on your mind.

Workers Compensation

Truck driving can be risky business, and it's not just about the vehicle and the cargo. The well-being of your employees matters too. Workers Compensation helps cover medical costs if one of your team members gets injured on the job.

General Liability

In the trucking business, the possibility of causing damage to others or their property is a constant reality. Truckers General Liability helps protect you from these unpredictable happenstances.
The Insurance Store: Your One-Stop Solution for All Things Insurance
Navigating through the sea of insurance policies can be like finding a needle in a haystack. Enter The Insurance Store, or as we like to call it, TIS. As a family-owned business with 50 years under our belt, we know a thing or two about trucking insurance.
We're the old dog in town, but we've learned plenty of new tricks. One of those tricks is the ability to connect you with numerous A+ rated insurance carriers specializing in commercial trucking. Think of us as your friendly neighborhood insurance sherpa, guiding you through the treacherous terrains of policy selection.
And wait, there's more! Our handy-dandy app TIS24 is your personal insurance assistant, always at your beck and call. Be it issuing your certificates of insurance, getting ID cards, or accessing your policy documents, TIS24's got you covered. Just a tap on your phone or computer and voila!
Need Truck Permits and Filings in Iowa? We've Got You Covered
Remember the boy scouts motto - Be Prepared? That's the philosophy we follow when it comes to truck permits and filings in Iowa. Our permits division, TIS Trucking Services, can help you navigate the labyrinth of commercial trucking permits, so you don't have to feel like you're playing pin the tail on the donkey with your business compliance.
Get Insured and Secure Your Peace of Mind
Whether you're a seasoned trucker or a newbie just getting your wheels dirty, truck insurance is not something you want to sweep under the rug. So why not give our team at The Insurance Store a call at 888-570-3130? After all, isn't it about time you drove with peace of mind? Now, don't wait till the cows come home! Pick up the phone and let's get your ride insured, because folks, that's how we roll at TIS!
---
Get a Quote for Truck Insurance
---
Here is what Our Happy Customers have to say
---
Great people to work with. They're very detailed in their dealings with clients.

Chidi Anyaegbu