Davenport Truck Insurance
IA License #: 3001067442
---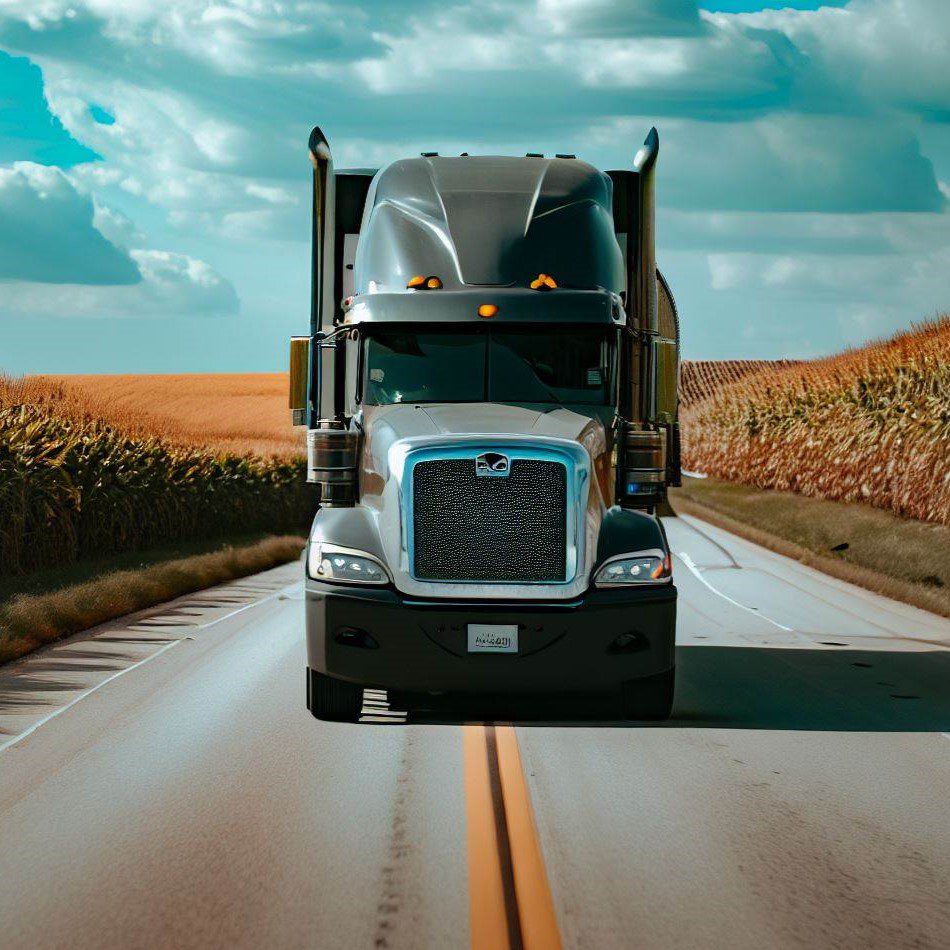 ---
---
Rolling Through Davenport: Your Complete Guide to Truck Insurance
Buckle up and get ready for a journey like no other as we cruise down the highways of Davenport, Iowa, the quintessential midwestern city where the freight flows as freely as the mighty Mississippi River it sits on. This riverfront gem, known for its fertile soil, makes for the perfect corn and soybean growing country. Trucks here are laden with everything from machinery to grain, livestock to retail goods, creating a vital artery for America's heartland economy.
Davenport: A Hub of American Freight
"Davenport, you say?" Indeed, it's a name that might not ring as many bells as Chicago or New York, but don't let that fool you. Davenport, the largest of the Quad Cities and the third largest city in Iowa, is a bustling hub of trucking activity, serving as a crucial gateway between the west and east coasts. From its leafy suburbs like Bettendorf to the major highway artery I-80, this is a city that's all about moving, shaking, and transporting.
Cover Your Cab: Navigating the Truck Insurance Landscape
Now, as any seasoned trucker would know, with great freight comes great responsibility—and a crucial part of that responsibility is ensuring you've got the right insurance coverage for your rig. But boy, isn't navigating through truck insurance coverages a ride more daunting than tackling the hilly Brady Street? So, buckle up as we break down the different types of commercial trucking insurance coverages and explain why they're as important as a good cup of joe in the morning.
---
Auto Liability

First and foremost, we've got auto liability. Think of it as the fuel for your trucking journey. It's required by law, and it covers the damage you might cause to other people or property. It's as essential as the trusty GPS guiding your way across the Iowa plains.

Physical Damage

Next up, physical damage insurance, which covers your truck and trailer. Just like winter tires during a Davenport snowstorm, it's not legally required, but boy, it's good to have! This insurance will have your back when your truck meets those unforeseen bumps on the road.

Motor Truck Cargo

What about that precious cargo you're hauling? Enter motor truck cargo insurance. This is like the strong chains and straps keeping your cargo secure. Whether you're transporting a load of agricultural products from Davenport's rich farms or electronic goods from its tech hubs, this coverage ensures your cargo's safety from pick-up to drop-off.

Workers Comp

This is your safety net if you get injured on the job. It's as indispensable as your co-driver on those long hauls.

General Liability

Lastly, there's truckers general liability. Imagine this as the neon "open" sign in front of your trucking business, making sure your other liabilities are covered. It protects you from the financial consequences of accidents happening on your premises, involving your products or operations.
The Insurance Store: Your Reliable Road Companion
Who's going to help you navigate this tricky insurance terrain? Say hello to The Insurance Store. We're a family-owned business, a pillar in the insurance world for over 50 years. With us, you're not just a policy number—you're part of the TIS family. We're like that trusty CB radio: always there, ready to connect you with the best coverage options from numerous A+ rated insurance carriers specializing in commercial trucking.
Our trucking expertise doesn't stop at insurance, we're here to make the whole journey smoother. Say hello to TIS24, our handy app that lets you issue your certificates of insurance, get ID cards, and access your policy and insurance documents at any time, right from your computer or phone. Picture it as your mobile mission control for all things insurance, always ready at your fingertips, just like your favorite roadside snack.
On The Road With TIS: Truck Permits and Filings
Just when you thought we were done, there's more! Remember those truck permits and filings that can be as thorny as the traffic on Kimberly Road during rush hour? Well, don't you fret! We have a dedicated permits division, TIS Trucking Services, that can help steer your commercial trucking permits in the right direction. We're here to tackle the red tape so you can focus on what you do best—keeping America moving!
Gearing Up for the Journey with TIS
So there you have it, folks! If you're trucking through Davenport, or anywhere else for that matter, The Insurance Store is your one-stop shop for all your trucking insurance and permit needs. Whether you're a one-man (or woman) show or running a fleet larger than the number of bratwursts at a Davenport BBQ, the TIS team is ready to provide a safety net as wide as the mighty Mississippi itself!
Are you ready to shift gears towards peace of mind and smooth driving? Give our friendly team a call at 888-570-3130 or hit the road to a quick quote online. At TIS, we're not just selling insurance—we're hitching a ride with you on your trucking journey. Remember, folks, we're in this for the long haul! Let's roll!