Council Bluffs Truck Insurance
IA License #: 3001067442
---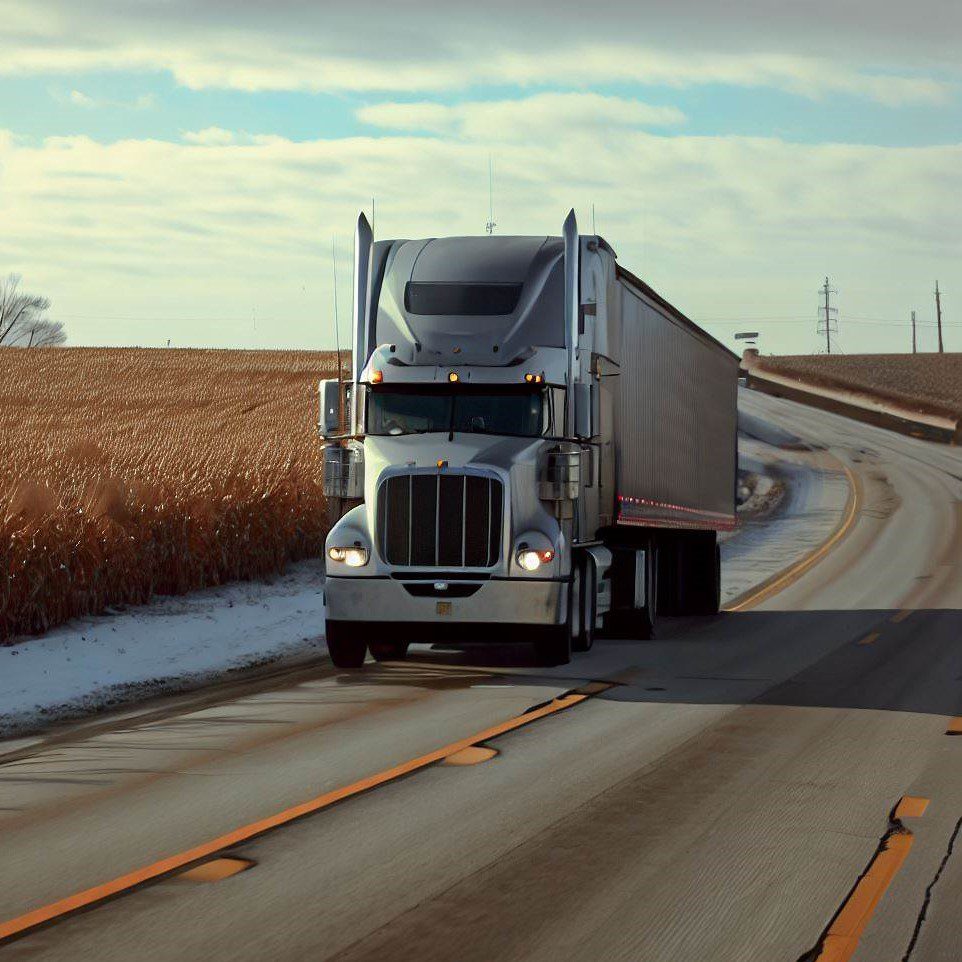 ---
---
Navigating the Highway of Coverage: Truck Insurance in Council Bluffs, Iowa
Well, strap in folks, and prepare to ride shotgun as we traverse the ever-changing landscape of truck insurance in the vibrant community of Council Bluffs, Iowa. Nestled on the banks of the Missouri River, this vibrant city is no stranger to hustle and bustle, especially when it comes to trucking, freight, and logistics. Heck, with Interstate 29 and Interstate 80 crisscrossing right through its heart, Council Bluffs is truly a crossroads for commerce. If trucks were birds, you'd swear this town was a prime migration route!
Now, if you're hauling freight—be it our region's staples like corn, soybeans, and machinery parts, or goods from Council Bluffs' flourishing food and distribution sectors—securing the right insurance is as crucial as tuning your CB radio or keeping your rig road-ready. That's where The Insurance Store (or TIS, as our fans fondly call us) steps in, driving you through the ins and outs of Council Bluffs Iowa truck insurance, with 50 years of experience under our belts and not a pothole in sight.
Trucking Through The Coverage Corridor
In the trucking world, staying properly insured is like maintaining a well-oiled engine—it keeps you moving smoothly and saves you from expensive breakdowns. But with so many types of coverages whizzing by, it's easy to get your signals crossed. Let's hit the brakes and take a look at these key coverages, shall we?
---
Auto Liability

This is your bread and butter coverage, folks. Auto Liability is mandatory nationwide and covers bodily injuries or property damages caused by a trucking accident.

Physical Damage

If your truck gets dinged in the Council Bluffs' lively Historic 100 Block district, Physical Damage coverage is there to take care of repairs or replacement. Think of it as a trusty co-driver, ready to step up when your rig takes a hit.

Motor Truck Cargo

When you're hauling loads across the state, whether it's a shipment of shiny new motorcycles from out of state, or bushels of corn from local farms, Motor Truck Cargo is a must-have. It covers the value of the cargo you're hauling if it gets damaged or lost during transit.

Non-Trucking Liability

When you're off the clock, Non-Trucking Liability coverage has your back for accidents occurring during personal use of your rig.

Workers Compensation

And let's not forget Workers Compensation—it covers medical expenses and lost wages if you or your employees get injured on the job.

General Liability

Protecting your business from claims related to your trucking operations, Truckers General Liability is like having an umbrella during one of Council Bluffs' heavy spring rains—it shields you from liability claims that fall outside the scope of your other insurance policies.
The Insurance Store: Your Compass in the Coverage Landscape
Navigating insurance coverage can feel like steering a big rig through downtown Council Bluffs during the festive Bayliss Park Christmas lights display—a bit overwhelming and more than a little colorful. But with TIS, you're never alone in the driver's seat.
A family-owned business, we're not just your insurance provider, we're your friendly neighborhood guide. With access to numerous A+ rated insurance carriers specializing in commercial trucking, we've got the connections and expertise to ensure your operation stays protected, come rain or shine, sleet or snow.
Need more convincing? Check out our app, TIS24. It's like having an insurance agency right in your pocket. Whether you're grabbing a bite at Dixie Quicks or waiting to load up at the Union Pacific Railroad Museum, you can issue certificates of insurance, get ID cards, and access your policy documents—anytime, anywhere.
Don't Forget Your Permits and Filings
You wouldn't hit the road without a map (or at least a GPS!), and similarly, your trucking journey needs the right permits and filings. Luckily, we've got a whole division—TIS Trucking Services—dedicated to helping you with these commercial trucking necessities. From helping you wade through the alphabet soup of BMCs, MCSs, and USDOTs, we ensure you're always compliant, always covered, and always ready to roll.
Let's Start Your Journey
You've got cargo to haul and roads to conquer, so why not let our TIS team handle your insurance needs? With The Insurance Store in your corner, you're not just getting coverage, you're joining a 50-year tradition of excellent service and expertise. And hey, while we can't promise you'll never hit a red light again, we do promise to make your insurance experience a smooth ride.
So, why not give us a ring at 888-570-3130 or request a quote online? Don't be a stranger! After all, you're part of the Council Bluffs community, and in this town, neighbors look out for each other. Hop on board with TIS—where your journey is our business.
---
Get a Quote for Truck Insurance
---
Here is what Our Happy Customers have to say
---
I love this company, Rachel is great to work with. I love you guys.

Liongate Transport