Cedar Rapids Truck Insurance
IA License #: 3001067442
---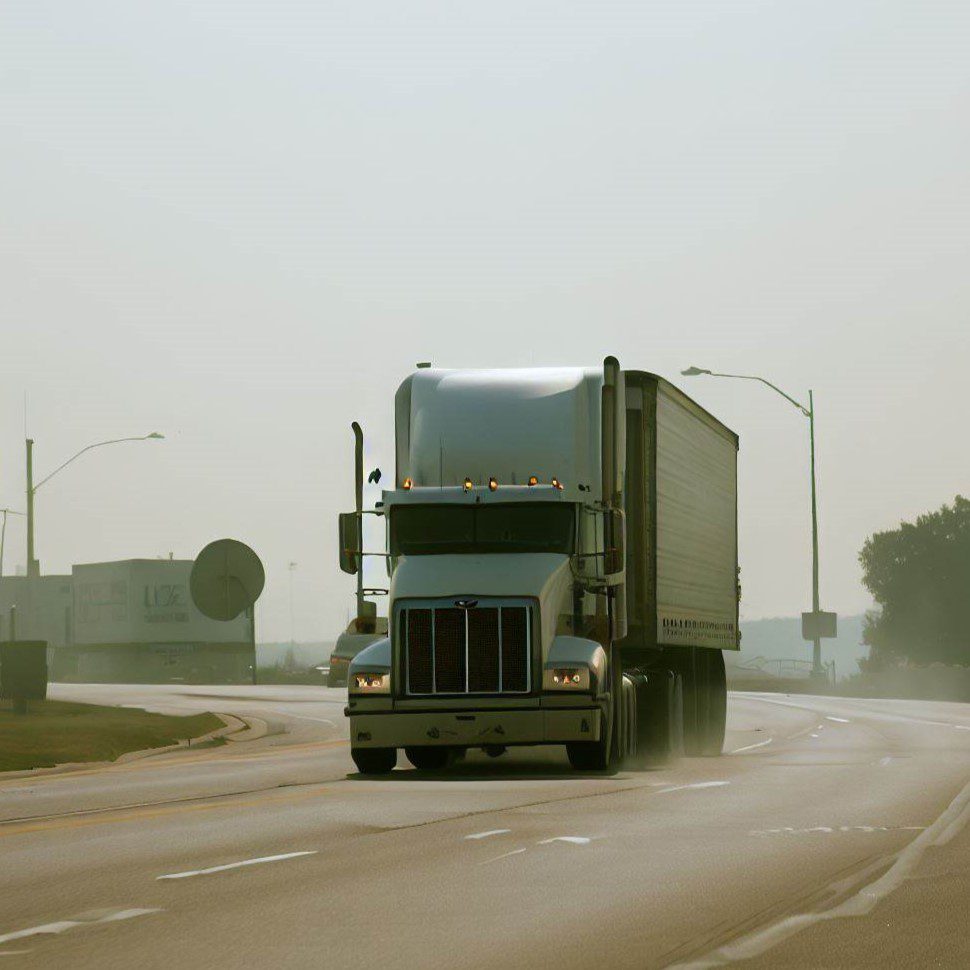 ---
---
Rolling Down The Road with Cedar Rapids Truck Insurance
Nestled amidst a quilted landscape of amber grain, Cedar Rapids, Iowa, is much more than meets the eye. Sure, it's the "City of Five Seasons," a sobriquet that sparks interest (and a little head-scratching) until you learn that the fifth season is a metaphorical one, a time to enjoy the other four. But it's also a humming hub for the freight and logistics industry. If you squint hard enough, you might even call it the beating heart of the American trucking scene, pulsating with the steady rhythm of wheels on pavement.
Cedar Rapids is more than corn fields and Grant Wood's American Gothic. It's home to 130,000-odd folks and hundreds of trucking companies that ensure the wheels of commerce keep spinning, moving a dizzying array of cargo from place to place. From sacks of soybeans to high-tech equipment, Cedar Rapids' freight flows along arteries like Interstate 380, Highway 30, and beyond.
A trucker's life is filled with unique challenges and potential hazards, from the unpredictability of Iowan weather to the stresses of meeting delivery deadlines. That's where Cedar Rapids truck insurance comes in, providing a safety net for both drivers and businesses alike.
A Closer Look at Commercial Trucking Insurance Coverages
You wouldn't venture out on a stormy day without an umbrella, would you? Similarly, hitting the highway without the right insurance coverage is a risk no trucker can afford. Here, in Cedar Rapids and beyond, there's a whole laundry list of coverages to consider, each serving a different role in your safety net.
---
Auto Liability

Ah, Auto Liability, the darling of the insurance world. It's as necessary as a good cup of joe at 5 AM. Should you be at fault in an accident, this coverage steps in to protect you from the cost of bodily injuries and property damage to others.

Physical Damage

You've heard the old saying, "You scratch my back, I'll scratch yours?" Well, Physical Damage is the insurance version of that, except it's more like, "You damage my truck, I'll cover your costs." It provides coverage for your vehicle if it's damaged in an accident, fire, theft, or other mishaps. It's as reliable as Cedar Rapids' own Five Seasons Center.

Motor Truck Cargo

Remember that high-tech equipment we mentioned earlier? If that cargo gets damaged or lost while it's in your care, Motor Truck Cargo insurance would step in. Consider it the trusty co-driver for your precious cargo, all the way from Marion to Fairfax, and beyond.

Non-Trucking Liability

What about when you're off the clock, out for a spin to enjoy Cedar River's scenic beauty? Non-Trucking Liability has your back, providing coverage for personal use of a commercial trucking vehicle.

Workers Compensation

In the unfortunate event you or a fellow trucker gets hurt on the job, Workers Compensation is a true lifesaver, covering medical costs and lost wages. It's a little like a roadside assistance friend who's always ready to lend a hand.

General Liability

Truckers General Liability? It's the "catch-all" buddy in your insurance squad, taking care of the things that other policies may not cover. Think of it as a warm coat on a frosty Cedar Rapids morning.
The TIS Advantage: Safeguarding Your Journey
Here at The Insurance Store, we've been helping truckers stay safe on the road for 50 years. We're a family-owned business and know the ins and outs of Cedar Rapids truck insurance like the back of our hands. We've worked our way through the storms, the bumpy rides, and the scenic routes, all to ensure we bring you peace of mind, backed by a plethora of A+ rated insurance carriers that specialize in commercial trucking.
Our secret sauce? We understand that trucking isn't just a job; it's a way of life. We've built our legacy on the firm bedrock of relationships, and we treat our customers like family. It's this approach that's helped us become a landmark, right up there with Cedar Rapids' famous Paramount Theatre.
But wait, there's more! We're not just about selling you insurance. Our TIS24 app lets you issue your certificates of insurance, get ID cards, and access your policy and insurance documents anytime, anywhere. Just like having a trusty roadside diner open 24/7, we've got you covered around the clock.
Permits and Filings? No Problem!
The highway to compliance can be tricky to navigate. Luckily, our permits division, TIS Trucking Services, is here to guide you through the maze of truck permits and filings necessary in Iowa. Whether you need a commercial trucking permit or help with state-specific requirements, we're your reliable co-pilot.
Come Join the TIS Family
So, ready to gear up and hit the road with Cedar Rapids truck insurance? Whether you're hauling fresh produce out of Hiawatha or transporting machinery to Mount Vernon, we at The Insurance Store are here to support you. Get in touch with our friendly team at 888-570-3130 or request a quote today.
Trust us, you'll be happier than a tornado in a trailer park to have TIS as your co-driver. Our promise? To keep you covered, come rain or shine, in the city of five seasons and beyond. Safe travels, folks!
---
Get a Quote for Truck Insurance
---
Here is what Our Happy Customers have to say
---
The staff is friendly and courteous. We received great customer service from Shalyn. We appreciate the prompt response to our business needs.

Shirley Guzman