Springfield Truck Insurance
IL License #: 3001067349
---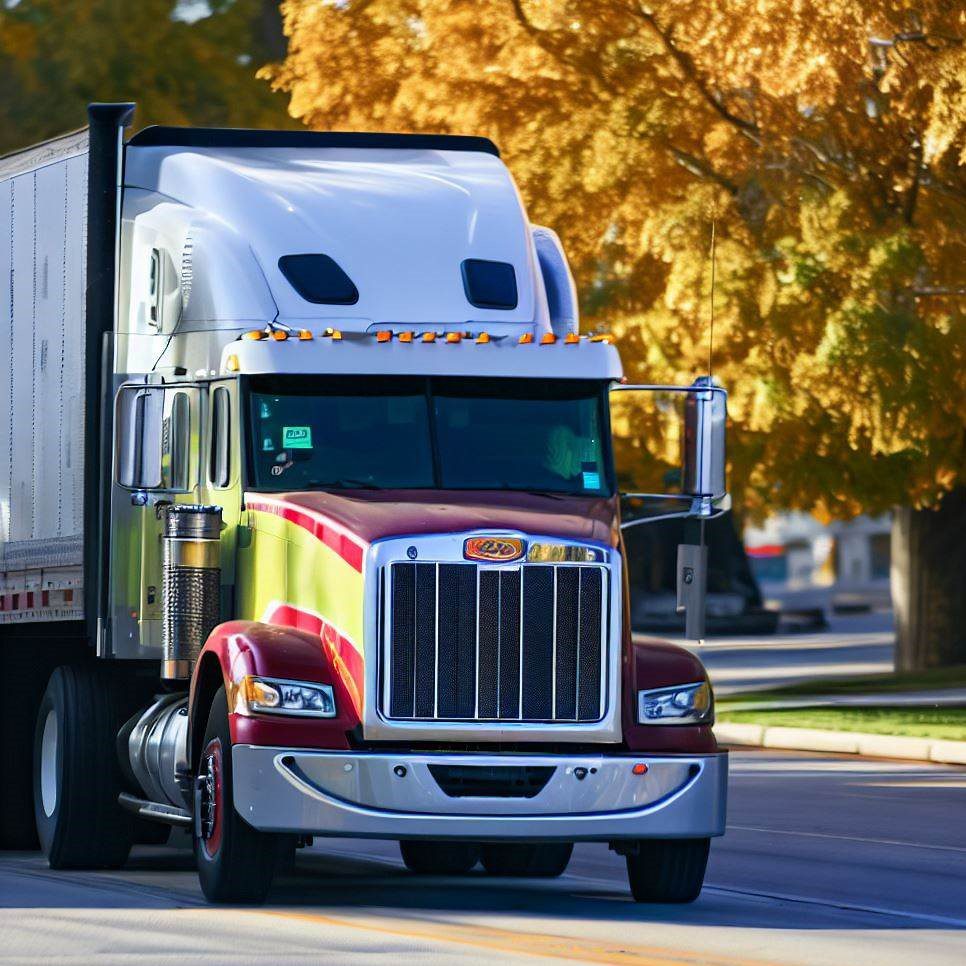 ---
---
Steer Your Way to Security with Springfield Illinois Truck Insurance
Ah, Springfield, Illinois! A city with charm, charisma, and a compelling chronicle to boot. From the shadow of Abraham Lincoln's home to the ripples of Lake Springfield, there's a rich tapestry of history and heritage unraveled in every corner. But hold onto your hat, folks, because Springfield is more than a slice of Americana. Its veins pulse with the rumble of diesel engines and the grumble of gears, a telltale sign of its vibrant trucking, freight, and logistics industry.
Whether it's transporting corn from the vibrant agricultural farms or freight from thriving local businesses, truckers in Springfield shoulder a heavy load indeed. Their rigs ply the length and breadth of major highways like I-55 and I-72, connecting the suburbs of Chatham, Sherman, and beyond. But these hefty responsibilities aren't hauled around with a lick and a promise. They're backed by the security and stability of Springfield Illinois truck insurance, a critical cog in the wheels of this bustling industry.
So, buckle up, as we truck through the ins and outs of commercial trucking insurance coverages and why they're worth their weight in gold, or corn in this case!
Cover Your Bases with Comprehensive Truck Insurance
---
Auto Liability

No trucker worth their salt wants to be in the doghouse, especially after an accident. That's where Auto Liability Insurance comes into play. This essential coverage protects you from financial sinkholes when your rig becomes a bull in a china shop on the highways of Springfield. Think damaged property, bodily injuries, or even legal fees - this coverage is your knight in shining armor, or rather, rust-proof armor!

Physical Damage

A truck without its trailer is like Springfield without the Lincoln Home—it just doesn't feel right. Physical Damage Insurance ensures that you're not left high and dry when your truck gets bruised and battered in an accident. This coverage takes care of your truck's repair or replacement costs, keeping your financial health in tip-top shape.

Motor Truck Cargo

Picture this: you're hauling a shipment of prime Illinois corn, and somehow, it gets damaged. Now, we don't mean to sound like a broken record, but Motor Truck Cargo Insurance is a real lifesaver in such pickles. It provides a financial safety net for any cargo you're hauling, keeping your reputation and wallet intact.

Non-Trucking Liability

Here's a newsflash – accidents don't just happen when you're hauling cargo around Springfield. Non-Trucking Liability Insurance is your financial guard dog when you're using your truck for personal errands.

Workers Comp and General Liability

With trucking, the stakes are as high as the Illinois State Capitol's dome. So, if a mishap leads to an injury or a damaged third-party property, Workers Compensation and Truckers General Liability Insurance are the safety nets you need. They cover medical bills, lost wages, and even legal costs, giving you peace of mind on Springfield's bustling roads.
Choosing The Insurance Store - Your One-Stop Shop for Truck Insurance
Navigating the mesh of truck insurance can be as tricky as finding a needle in a haystack. But not when you've got The Insurance Store riding shotgun. Our family-owned business has been steering truckers in the right direction for 50 years, providing access to numerous A+ rated insurance carriers that specialize in commercial trucking.
TIS is more than just an independent insurance agency; it's your co-pilot in this journey. Our friendly team, backed by decades of experience, understands the nitty-gritty of the trucking industry and the Springfield Illinois truck insurance landscape like the back of their hand.
And did we mention our cutting-edge app, TIS24? Think of it as your truck insurance guardian angel. With TIS24, you can issue certificates of insurance, get ID cards, and access policy and insurance documents at any time from your computer or phone. It's truck insurance at your fingertips, quite literally!
Need a Helping Hand with Truck Permits and Filings? TIS Trucking Services Has Got You Covered!
Springfield isn't just the Land of Lincoln; it's the land of regulations and requirements, especially for commercial trucking permits. Whether you're stumped by Illinois' trucking rules or need help with your truck permit, our permits division - TIS Trucking Services is your beacon of hope. With their guidance, you'll find navigating these trucking waters a breeze.
It's Time to Get Your Ducks in a Row!
There you have it, folks - the ABC's of Springfield Illinois truck insurance. Now, you're probably sitting there, scratching your head and wondering, "So, what's next?" Well, we're glad you asked!
Why not take the bull by the horns and request a quote from The Insurance Store? Or better yet, give our friendly team a jingle at 888-570-3130. We're not just another insurance agency; we're a family, ready to take you under our wing and navigate the twists and turns of truck insurance.
So, what are you waiting for? Let's hit the road together!
---
Get a Quote for Truck Insurance
---
Here is what Our Happy Customers have to say
---
Best Customer Service that I ever had, she is just too good and helpful! Thank you, Risa.

Avi Basra