IL License #: 3001067349
---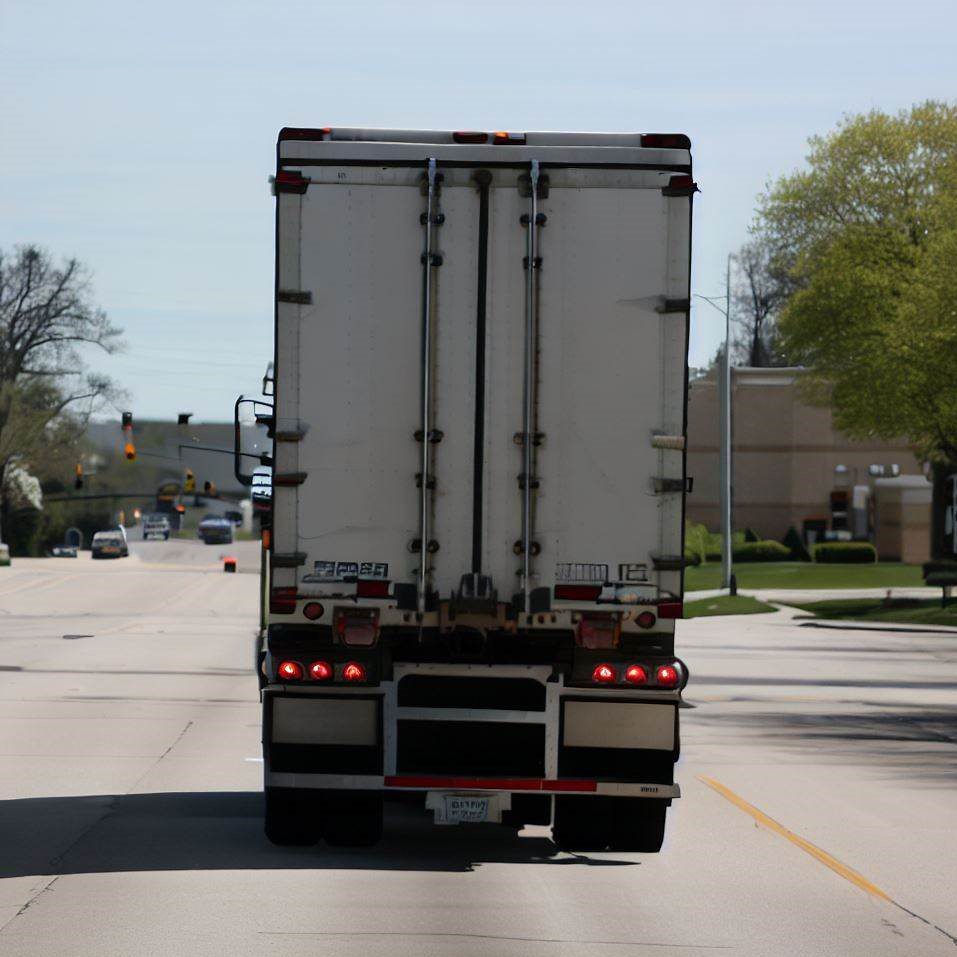 ---
---
Your One-Stop Shop for Rockford, Illinois Truck Insurance
Are you a proud trucker looking for insurance in Rockford, Illinois, the Forest City, with its historic charm, scenic Rock River, and legendary Clock Tower? You're in the right place, partner! With roots deep in trucking, freight, and logistics, this city is one bustling hive of truck activity. From hauling steel that helps construct our towering skyscrapers, to transporting our world-renowned furniture, Rockford's trucking industry is the lifeblood of this vibrant city.
Rockford's bustling freight scene is a tapestry woven with various types of cargo, from machine parts whizzing along I-39 to shipments of corn along the US-20. Let's not forget our industrial parks in Machesney Park and Loves Park, where truckers work around the clock to keep our economy humming like a well-oiled machine.
But, as any seasoned trucker knows, before you hit the road, you need to talk turkey about truck insurance. So buckle up, because we're about to take you on a journey through Rockford, Illinois truck insurance like no other.
Breaking Down Commercial Trucking Insurance Coverages
---
Auto Liability

Well, here's the skinny on Auto Liability – it's not just essential, it's the law, plain and simple. If you're involved in an accident and found at fault, this coverage pays for the other party's property damage and medical expenses.

Physical Damage

Ever had a hailstone dent your rig? Or maybe a windstorm blow a tree branch smack onto your hood in Davis Park? That's when Physical Damage coverage steps in. It covers repair or replacement costs for your truck, regardless of who caused the damage. It's like a safety net, ready to catch you when Mother Nature gets a bit cranky.

Motor Truck Cargo

Hauling furniture to Cherry Valley and it gets damaged in transit? Don't sweat it, Motor Truck Cargo coverage has your back! It protects you from liability for cargo that's lost or damaged due to causes such as fire or collision.

Non-Trucking Liability

When you're not under dispatch and your truck is used for personal activities, that's where Non-Trucking Liability fits in.

Workers Compensation

You might think, "What's the worst that could happen?" But as the old saying goes, it's better to be safe than sorry. Workers Comp covers medical expenses and a portion of lost wages if you or your employees are injured on the job.

General Liability

Ever unintentionally cause damage at a client's property in Rockford while unloading goods? That's when Truckers General Liability jumps in, covering property damage or bodily injuries resulting from your operations.
Why Choose The Insurance Store?
Life's a highway, and The Insurance Store (or TIS if you're short on time) has been riding shotgun with truckers for 50 years. As a family-owned business, we've got the trucking know-how and a stable of A+ rated insurance carriers that specialize in commercial trucking. It's like having a backstage pass to the best coverage at the best rates!
We're all about making life easy. With our app TIS24, you can issue certificates of insurance, get ID cards, and access your policy and insurance documents from anywhere. Be it from your living room, the cab of your truck, or while admiring the artworks at Rockford Art Museum. It's like having an insurance store in your pocket!
Navigating Truck Permits and Filings
Now, let's not beat around the bush. Truck permits and filings in Illinois can feel like you're navigating through a corn maze blindfolded. But don't you worry, we've got you covered with our permits division, TIS Trucking Services. We'll help you make heads or tails of commercial trucking permits and keep you trucking along without a hitch.
Your Rockford Truck Insurance Journey Awaits!
Well, we've covered a lot of ground, but the journey's just beginning. Our TIS team is ready and waiting to help you navigate the road to the right Rockford, Illinois truck insurance. It's time to kick the tires and light the fires!
With The Insurance Store, your truck insurance doesn't have to feel like you're hauling a heavy load uphill. So why not give our friendly team a call at 888-570-3130 or request a quote today? As we say around here, "Keep on trucking, and let TIS do the insuring!"
---
Get a Quote for Truck Insurance
---
Here is what Our Happy Customers have to say
---
Rita is the best, such a great help! She always went above and beyond in answering all of my questions and was always available when I needed her. She made everything hassle free. Would definitely recommend her to anyone!

Larain