IL License #: 3001067349
---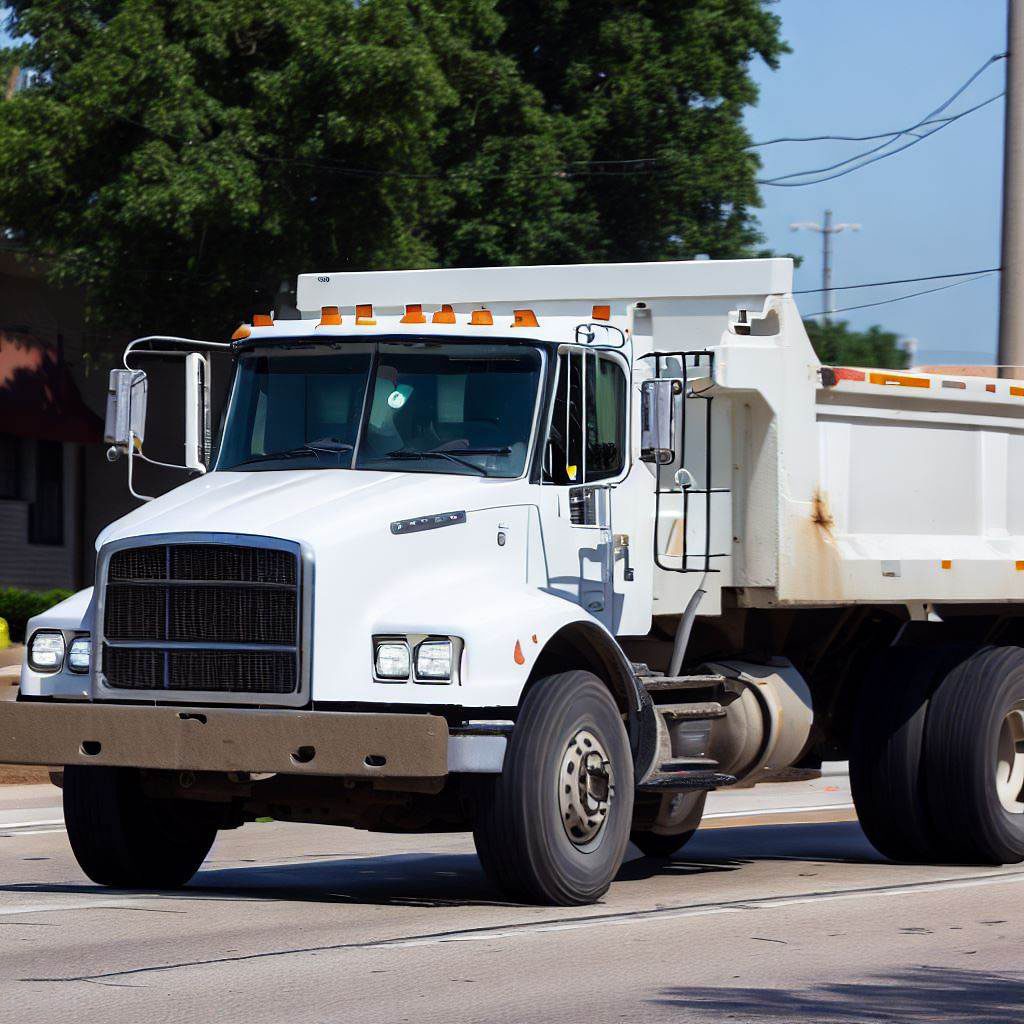 ---
---
All You Need to Know About Peoria Illinois Truck Insurance
Known for its lush riverfront landscape and vibrant culture, Peoria is not only the oldest European settlement in Illinois but also an industrial hub that functions as the heart of the United States. It's one bustling metropolis where the mighty wheels of commerce never sleep!
Now, let's talk trucking. Big rigs, 18-wheelers, semi-trucks—whatever you call 'em, they're like the veins of this lively city, pulsing with life and trade, transporting a mix of commodities like corn, soybeans, machinery, and even our famous Caterpillar construction equipment. It's a grand old dance down the I-74 highway, an artery connecting the city to other commercial hotspots. Now, isn't that quite the trucking spectacle?
But whoa there, cowboy! Before you rev up that diesel engine and ride off into the sunset, have you considered insuring your big iron horse? That's where we come in. Welcome to The Insurance Store, the one-stop-shop for all things trucking insurance in Peoria. Now, buckle up and hold onto your hats, folks—we're in for quite the ride.
Your Best Bet in Peoria: Commercial Trucking Insurance Coverage
We understand. Trucking is your bread and butter, and you need insurance that fits just right, like a well-oiled gear in a roaring diesel engine. The folks at TIS got you covered—literally and figuratively! Let's check under the hood and see what we offer.
---
Auto Liability

"Oops" on the road could cost you a pretty penny, especially when your truck's involved. Auto Liability is the go-to coverage for those unforeseen damages you might inflict on others. In Peoria, with its bustling Bradley Avenue or the winding War Memorial Drive, you never know when an "oops" might strike.

Physical Damage

Now, imagine this: You're cruising down Illinois Route 6, the sun is setting over the Illinois River, and suddenly—BAM! A wild deer appears. Physical damage insurance is like your trusty seatbelt, it's got you protected when your truck takes a hit, be it a naughty deer or a spiteful hailstorm.

Motor Truck Cargo

Ever thought about what happens if your cargo gets damaged or lost? Motor Truck Cargo insurance is like that warm safety blanket on a chilly Peoria winter night, covering the goods you're hauling.

Non-Trucking Liability

Even when you're off the clock, accidents can happen. Non-Trucking Liability insurance is like your Saturday night best buddy, ready to cover you for those non-commercial damages.

Workers Compensation

On the less sunny side of life, accidents can happen that hurt more than just the truck. Workers Compensation insurance is your friendly neighborhood superhero, swooping in to cover medical expenses and lost wages for you or your employees.

General Liability

When your truck causes damage, but it's not exactly about driving or the cargo—say hello to Truckers General Liability. It's the insurance equivalent of Peoria's Spirit of Peoria paddlewheel boat, covering the miscellaneous.
Trust the TIS Team: Experience and Accessibility
Well, you might wonder, "Why should I go with The Insurance Store?" Here's the nitty-gritty. We are a family-owned business that's been riding shotgun with truckers for half a century. We've got a back pocket full of A+ rated insurance carriers who specialize in commercial trucking, and we're itching to connect you with them.
What's more? We present you TIS24, an app that works harder than a long-haul trucker. It lets you issue your certificates of insurance, get ID cards, and access your policy and insurance documents anytime, anywhere. Heck, you can be cruising down the Grandview Drive and still get your insurance biz done.
Permit? No Sweat with TIS Trucking Services
We've got more tricks up our sleeve. In the state of Illinois, you need permits and filings for commercial trucking, and it can be as tricky as navigating the Farmington Road during rush hour. But hang tight—we've got a permits division, TIS Trucking Services, that can take this headache off your plate.
Final Pit Stop: Connect with The Insurance Store
Whew! That was quite the journey, wasn't it? Now you know the ins and outs of trucking insurance in Peoria, Illinois. With a robust network of A+ rated insurance carriers and decades of experience, TIS is your best bet for truck insurance in the city of Peoria.
And hey, don't be shy! We're a friendly bunch here at The Insurance Store. For a quote or a quick chat, give us a buzz at 888-570-3130.
We know that in this business, time is money. But remember, sometimes it pays to take a pit stop for a checkup. Especially when that checkup can keep your wheels turning, your cargo moving, and your bank account healthy. After all, in the world of trucking, it's always better to be safe than sorry.