Naperville Truck Insurance
IL License #: 3001067349
---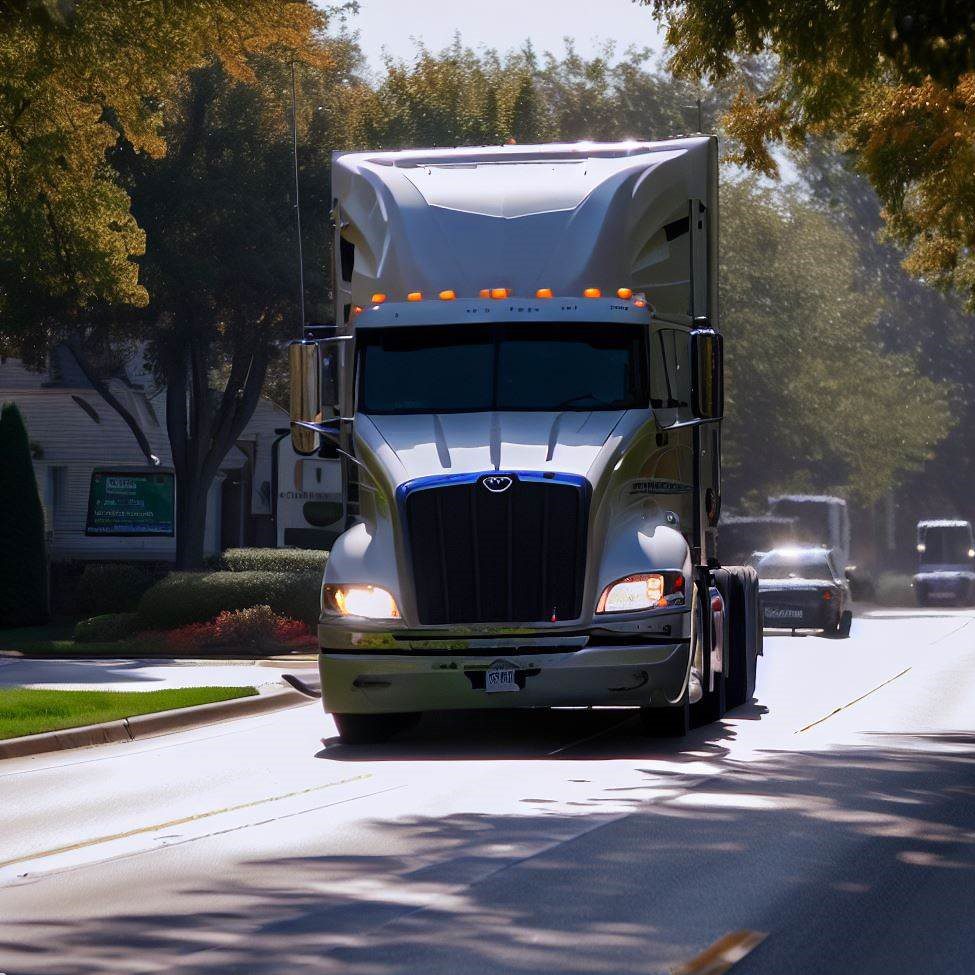 ---
---
Navigating the Road to Success with Naperville Illinois Truck Insurance
Greetings from the heartland of the Midwest, Naperville, Illinois! Known for its charming downtown, expansive Riverwalk, and robust business community, Naperville is a microcosm of Midwest values and modern industry. As part of the Chicago metropolitan area, Naperville is a bustling hub of transportation, a freeway of commerce trucking along 24/7. And boy, aren't we proud to call it home!
But did you know, nestled in this city of charming brick pathways and sparkling DuPage River views, is a dizzying array of freight movement? Naperville's vibrant transportation sector has its hands full, juggling everything from the transport of machinery parts to mouth-watering frozen pizzas. Our mighty trucks rumble along Route 34 and I-88, connecting the beating heart of Naperville's commerce to the world.
Yet, as we all know, with great power comes great responsibility. Or, as us folks at The Insurance Store like to put it, with great trucking comes great insurance needs!
Navigating Commercial Trucking Insurance
Hold onto your trucker hats, folks, because navigating the commercial trucking insurance landscape can feel like dodging potholes on a snowy I-55. But don't sweat it, TIS has got your six! We've been wrangling insurance lingo for over half a century, and we're here to share a bit of our wisdom with you.
---
Auto Liability

Like a cup of joe in the morning, Auto Liability is a must-have for truckers. If you find yourself in a fender-bender around Naperville's bustling Washington Street, this coverage will have your back, dealing with the costs associated with the damages to others in the event of an accident.

Physical Damage

Physical Damage coverage is like having a guardian angel for your rig. This coverage steps up to the plate when your truck is damaged by an accident, fire, theft, or vandalism. It's as indispensable as your trusty GPS when you're navigating the maze of Naperville's streets.

Motor Truck Cargo

Motor Truck Cargo insurance swoops in to cover the value of the cargo you're transporting if it's damaged or lost.

Non-Trucking Liability

Even when you're not on the job, accidents can happen. Non-Trucking Liability provides coverage for personal use of your commercial truck, acting like an off-duty safety net.

Workers Compensation

In the unfortunate event of an injury on the job, Workers Compensation acts as a safety cushion, covering medical expenses and lost wages.

General Liability

Last, but by no means least, we've got Truckers General Liability. This broad coverage is your line of defense against liability claims related to your trucking business operations.
Team Up With The Insurance Store
Folks, here at The Insurance Store, we take pride in being a family-owned business, and we've spent 50 glorious years treating our customers just like family. With access to a fleet of A+ rated insurance carriers, we specialize in commercial trucking. With us, it's like cruising down the express lane to tailored insurance solutions.
And get this, we've waved goodbye to the days of tedious paperwork with our handy app, TIS24. This beauty lets you issue your certificates of insurance, get ID cards, and access your policy and insurance documents anytime, anywhere. Picture being stuck on a loading dock at midnight, needing proof of insurance. With a few taps on TIS24, you're good to go! Talk about a life-saver.
Permitting the Journey: TIS Trucking Services
Alright, before we end this Midwestern chinwag, we can't ignore the elephant in the room: truck permits and filings. We know, it's about as exciting as watching paint dry, but it's a must in the Land of Lincoln. The good news? We have a permits division called TIS Trucking Services that can steer you through the bureaucratic twists and turns.
The Final Mile
We've taken you on a trip down Naperville Illinois truck insurance lane, shared our pearls of wisdom, and shown how we at The Insurance Store can be your co-driver on this journey. So, why not buckle up and join us for the ride?
Hop onto the phone and dial 888-570-3130, or request a quote online. Our friendly TIS team is waiting to greet you with open arms, a warm Midwestern smile, and a big ol' helping of insurance expertise.
Roll on down the road with us, folks. After all, life's a journey, and with TIS, it's one less bumpy ride. Now ain't that a breath of fresh prairie air?
---
Get a Quote for Truck Insurance
---
Here is what Our Happy Customers have to say
---
Kellie was very helpful in process of acquiring Truck Insurance and staying with us during delayed process of waiting on truck to arrive. Very professional Thanks,

Jeff Wolfe