IL License #: 3001067349
---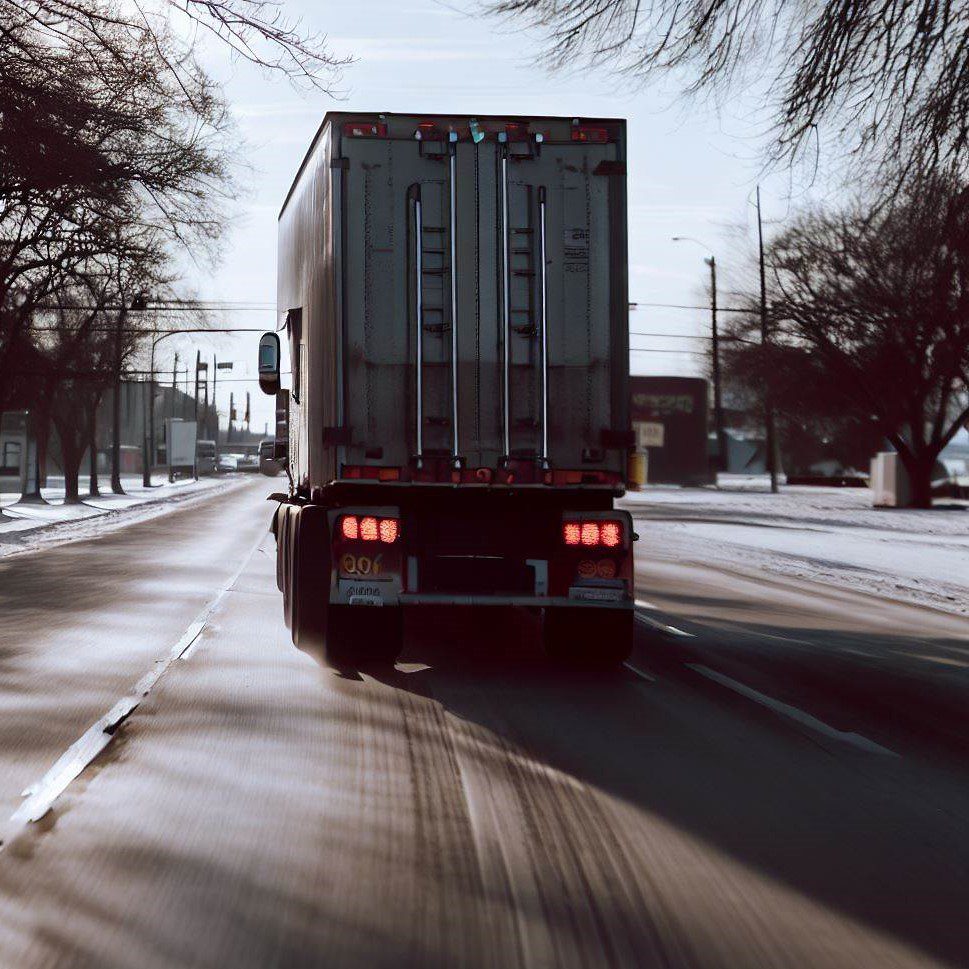 ---
---
Down the Road with Peace of Mind: Joliet, Illinois Truck Insurance
Good ol' Joliet, Illinois, a city that sings the American dream. Home to the famous Rialto Square Theatre, a monument to the glitz and glam of 1920s architecture, and the Route 66 Raceway that hums with the purr of muscle cars. But Joliet isn't just a city of spectacles and speedways. Oh no, siree! It's also a city of big rigs and semi-trucks, a vital cog in the machinery of American logistics and freight.
In the bustling hub that is Joliet, trucks are king. From hauling steel and manufacturing parts to transporting grains from the golden fields of Illinois, these mammoth machines keep our city pulsating with life. Joliet is a key crossroads where Interstates 55 and 80 intersect, making it a pivotal stopover in the Midwest's freight landscape.
However, with great trucks comes great responsibility, and that's where Joliet Illinois truck insurance comes into play. Because let's face it, folks, no one wants to play Russian Roulette on the road with their livelihood.
A Deep Dive into Commercial Trucking Insurance Coverages
Understanding truck insurance coverage is like trying to navigate the spaghetti junction without a GPS. Sure, you could wing it, but wouldn't it be better with a little guidance? That's where The Insurance Store takes center stage. But before we dive into the nitty-gritty, let's shed some light on the mainstays of truck insurance coverage.
---
Auto Liability

Consider this your knight in shining armor, stepping up to the plate when you inadvertently turn someone else's vehicle into a modern art piece on Route 30. Auto Liability has your back, covering injury or property damage to others if you're at fault in an accident.

Physical Damage

Talk about taking a lickin' and keep on tickin'. This is the coverage you need when your truck decides to kiss a lamppost or gets a makeover by Mother Nature's fury. From comprehensive damage (think fire, theft, vandalism) to collision damage, Physical Damage ensures your rig won't be left high and dry.

Motor Truck Cargo

Hauling precious cargo from Joliet's steel mills? Transporting electronics down the bustling I-80? With Motor Truck Cargo, your goods are protected from loading dock to final destination.

Non-Trucking Liability

When you're bobtailing without a trailer or just moseying around town on your day off, Non-Trucking Liability steps in. It covers you for personal use of your truck when you're off the job.

Workers Compensation

If you've ever danced with a pallet jack and lost, you know what we're talking about. Workers Compensation covers medical expenses and lost wages when an employee is injured on the job.

General Liability

For the times when you accidentally drop a customer's cargo or your paperwork magically turns into confetti, Truckers General Liability steps in. It covers property damage and bodily injury resulting from your business operations but not directly related to operating your truck.
The Insurance Store: Your Partner in Protection
Here at TIS, we're not just an insurance agency. We're a family-owned business with a 50-year-long legacy, as solid and reliable as the iron beams transported on your flatbed. We've partnered with numerous A+ rated insurance carriers, hand-picked for their expertise in commercial trucking.
With our easy-to-use app, TIS24, we're always in your back pocket, no matter where the road takes you. Need to issue certificates of insurance in a jiffy or access your policy documents on the fly? TIS24 has you covered. It's as easy as pie and as handy as a pocket on a shirt.
Navigating the Permit Maze with TIS Trucking Services
But wait, there's more! Did we mention we can also help with truck permits and filings in Illinois? We have a dedicated permits division, TIS Trucking Services, that's just the ticket for all your commercial trucking permit needs. Just think of us as your personal pit crew, ready to jump in when you need us most.
Wrapping Up and Rolling Out
So, are you ready to buckle up with the best truck insurance in Joliet, Illinois? Or perhaps you need a hand with those pesky permits and filings? Either way, the TIS team is here for you.
Give us a ring at 888-570-3130 or drop a line for a quote. After all, we're not just in the business of insurance; we're in the business of peace of mind. And with TIS, you're always in the driver's seat, well covered and worry-free.
---
Get a Quote for Truck Insurance
---
Here is what Our Happy Customers have to say
---
Albrecht and team have been very responsive and supportive since I finding me a policy. They have been able to lower my premimum over the last 3-months and always answer my emails/calls in a timely manner.

D'Andre Wilson