IL License #: 3001067349
---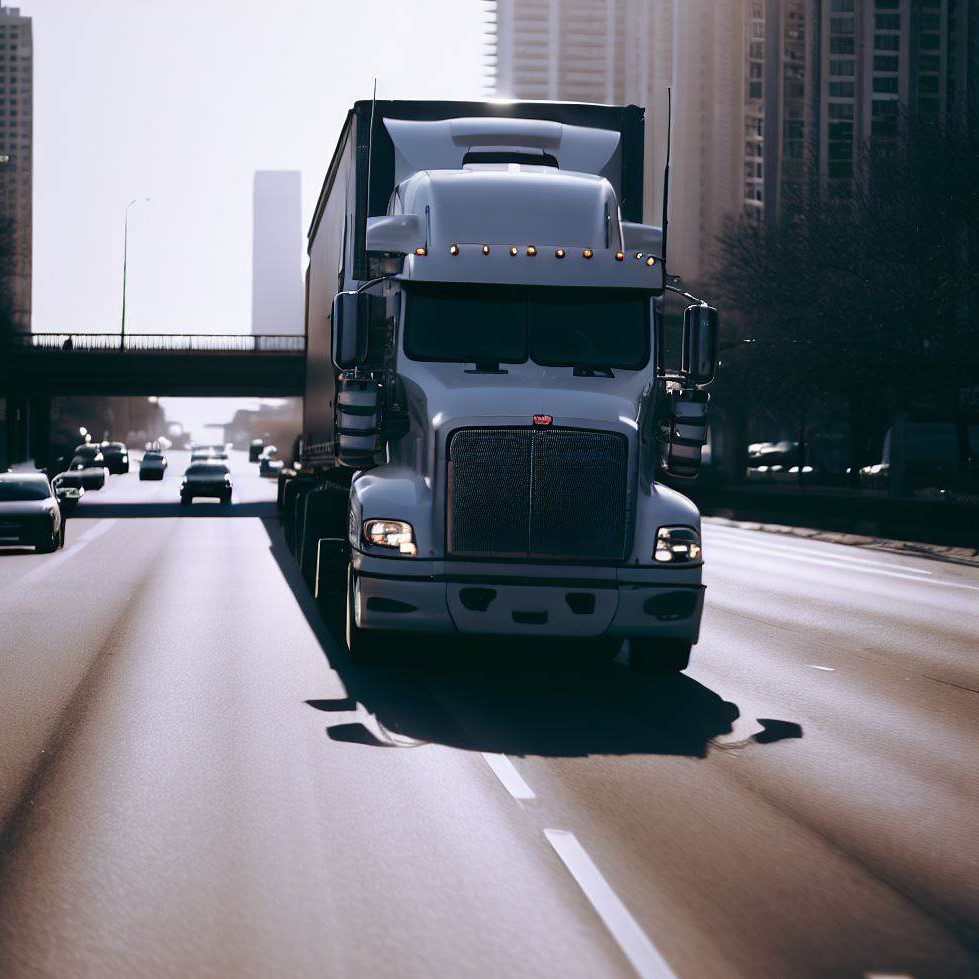 ---
---
Hauling in the Heartland: Chicago Commercial Truck Insurance
Ah, Chicago! Known for its deep-dish pizza, stunning skyline, and an everlasting love for the Cubs. Nestled along the southwestern shores of Lake Michigan, it's not only the largest city in Illinois but also a major hub in the USA for commerce, technology, and most importantly for our purposes here, transportation. Did you know that it's the third-largest freight handling port in the world, even without an ocean? Well, ain't that a feather in the cap?
Chicago, or as it's affectionately known, "The Windy City," has a rich history intertwined with trucking, freight, and logistics, forming the backbone of its vibrant economy. It's no secret that the bustling city streets and sprawling highways, such as the famous I-94 and I-90, see a vast array of cargo being hauled around. From frozen foods to retail goods, automobiles to machinery, and even livestock - you name it, and the trucks in Chicago are likely hauling it.
But what does all this hullabaloo mean for truckers navigating through the suburbs of Naperville or speeding along the Stevenson Expressway? Well, mate, it means that Chicago truck insurance is a must-have!
Rolling Through Chicagoland: Why You Need Commercial Trucking Insurance
Let's pump the brakes here and delve into why commercial trucking insurance is as essential as a good cup o' joe on a long haul. In the world of trucking, accidents aren't just unfortunate events; they can seriously dent your bottom line and derail your business. With the right insurance, though, you'll be back on the road faster than a Chicago hot dog vanishes at a Bears game.
---
Auto Liability

We hate to be a Debbie Downer, but accidents happen, right? Whether it's a skid on Lakeshore Drive or a scrape in Schaumburg, Auto Liability covers the cost of injury or damage you might cause to others. It's not just smart; it's the law.

Physical Damage

Love your rig like a kid loves candy? Protect it with Physical Damage insurance. It covers repair or replacement costs if your truck's damaged or stolen, whether you're parked in Palatine or hauling through Hinsdale.

Motor Truck Cargo

You're hauling valuable cargo from the Gold Coast to the South Side and everywhere in between. What if something goes wrong? With Motor Truck Cargo insurance, your freight is covered, whether it's electronics, produce, or good old Chicago-style popcorn.

Non-Trucking Liability

What if something happens while you're not on the clock? Non-trucking liability insurance has got your back, covering damages when you're not under dispatch.

Workers Compensation

Accidents don't just happen on the road. What if a worker gets hurt loading cargo in Evanston or unloading in Elmhurst? Workers Compensation covers medical costs and lost wages, keeping your team safe and your business running.

General Liability

You've built a reputation tougher than a winter in the Windy City. Protect it with Truckers General Liability, covering property damage and injury that might happen during your business operations. Remember, it's not just about you; it's about the people and the business you love.
Working with The Insurance Store
At The Insurance Store, or TIS for the cool kids, we believe that truck insurance isn't a one-size-fits-all affair. We're a family-owned business that's been riding shotgun with truckers for over 50 years, with a stellar line-up of A+ rated insurance carriers that specialize in commercial trucking. Think of us as your road family, helping you navigate the complex world of insurance.
We've also taken the liberty of making insurance a 24/7 business with our app TIS24. Need to issue your certificates of insurance at midnight? No problem. Need to access your policy documents on the fly? Consider it done. All this at your fingertips, anytime, anywhere - pretty slick, right?
Don't Let Permits Put a Spoke in Your Wheels
In the Land of Lincoln, truck permits and filings can be as twisted as a pretzel. But fear not, our dedicated permits division, TIS Trucking Services, is ready to roll up their sleeves and help you get your commercial trucking permits in order.
We'll take care of the paperwork and keep you in the clear so you can focus on what matters most - keeping those wheels turning and making sure the Windy City never runs out of its deep-dish pizzas!
Ready for the Long Haul with The Insurance Store
Navigating the labyrinth of Chicago truck insurance can seem as daunting as a rush-hour traffic jam on the Dan Ryan Expressway. But with the TIS team by your side, you'll find that it's smoother than a freshly paved road.
So, are you ready to join the family and make your journey on the road less travelled a breeze? We'd love to hear your stories, your concerns, and yes, even your favorite truck stop diner in Chicago. Our friendly team is just a call away at 888-570-3130.
After all, the open road is always a little less daunting when you're hauling with The Insurance Store. Give us a ring today or request a quote. We promise, it'll be the best call you make this side of the Mississippi!
---
Get a Quote for Truck Insurance
---
Here is what Our Happy Customers have to say
---
The staff is friendly and courteous. We received great customer service from Shalyn. We appreciate the prompt response to our business needs.

Shirley Guzman