Champaign Truck Insurance
IL License #: 3001067349
---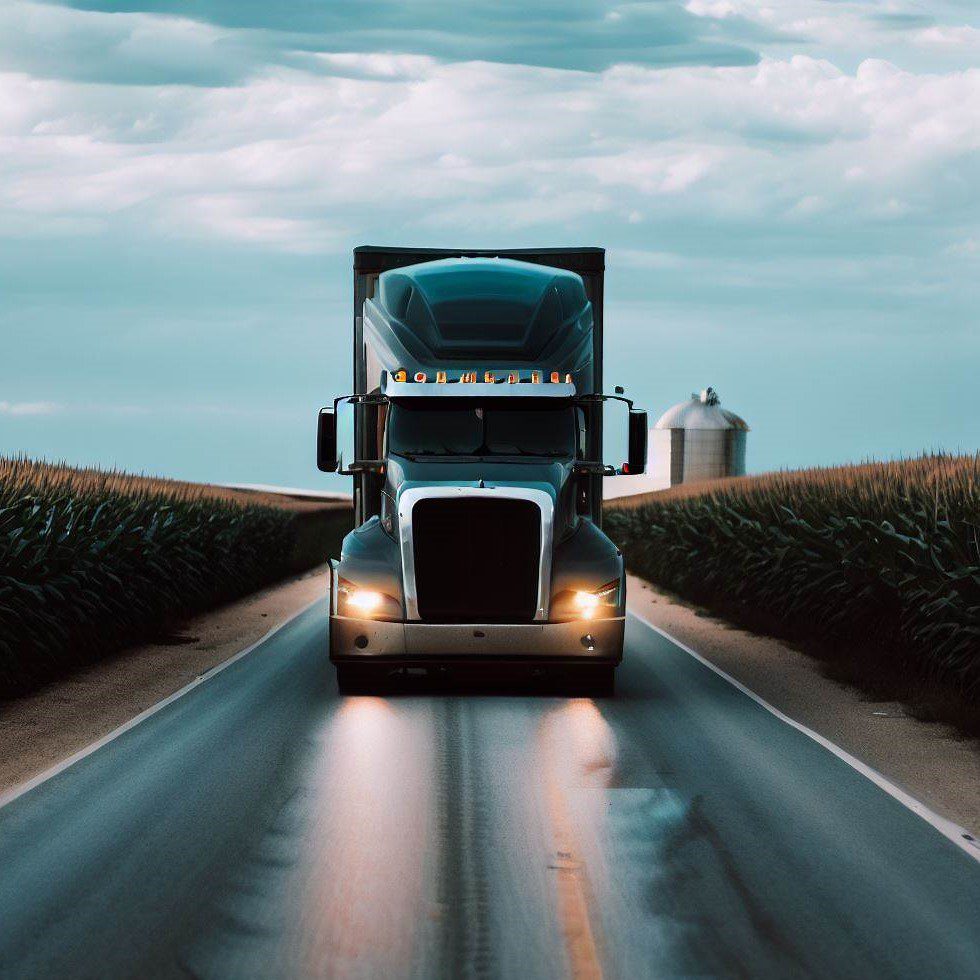 ---
---
Rolling Through the Heartland: Champaign Illinois Truck Insurance
Ah, Champaign! Nestled smack-dab in the heart of Illinois, this gem of a city boasts a lot more than just a fancy French-sounding name. With its fertile fields waving with corn and soybeans, to the pulsing energy of the University of Illinois, there's always something cookin' in Champaign. And let's not forget about those trucking routes! Interstate 57, 72, and 74 form a golden triangle of logistics around the city, a nod to its critical role in the nation's freight network. You can bet your bottom dollar that everything from agricultural products to manufactured goods are chugging down these highways in mighty trucks every single day.
But, let's not put the cart before the horse here. Along with the proud hustle and bustle of the trucking industry, comes the serious business of truck insurance. That's where we come in. As the good folks at The Insurance Store, or TIS as our friends call us, we've been serving up top-notch Champaign Illinois truck insurance for half a century. No fooling around! Now let's take a scenic drive through the ins and outs of commercial trucking insurance, shall we?
Breaking Down Commercial Trucking Coverages
---
Auto Liability

Think of Auto Liability as your trusty truck's superhero cape, swooping in to cover the damage when you're at fault in an accident. Whether it's a fender-bender with a compact car near the Champaign County Courthouse or a bigger hiccup on the I-74, Auto Liability has your back.

Physical Damage

Physical Damage insurance, on the other hand, is like your truck's personal bodyguard. It steps in when your rig takes a beating from a storm, a theft, or even an unruly deer hopping out of the cornfields on Route 45.

Motor Truck Cargo

Now, if you're hauling a load of Champaign's finest corn, or maybe a precious shipment from one of the many manufacturing plants, you'd be keen to protect it, right? That's where Motor Truck Cargo comes in, covering the goods you're hauling if they're damaged or lost.

Non-Trucking Liability

Even when you're off the clock, enjoying a weekend fishing at Lake of the Woods, accidents can happen. Non-Trucking Liability insurance covers you when you're not under dispatch. Because, let's face it, even your rig needs a day off now and then.

Workers Compensation

Got a co-driver or a team? Workers Compensation steps up when one of your folks gets hurt on the job. It's like a safety net for your employees, making sure they're taken care of when they're out there representing your team.

General Liability

And finally, we have Truckers General Liability. This policy covers the other aspects of your business that aren't directly related to driving the truck. Think of it as a catch-all for any other "oops" moments that might occur in the day-to-day running of your trucking business.
Why The Insurance Store? Because We've Got the Goods
When you choose to work with TIS, you're joining our family, and we've been keeping it in the family for over 50 years. We're like a seasoned pit crew for your trucking insurance needs, with access to countless A+ rated insurance carriers that specialize in commercial trucking.
But wait, there's more! We've stepped into the digital age with our TIS24 app. This nifty tool lets you issue certificates of insurance, get ID cards, and access your policy and insurance documents anytime, anywhere. So whether you're grabbing a bite at the Black Dog Smoke & Ale House or waiting for a load at the truck stop, all your insurance info is just a tap away.
Taking Care of Business with TIS Trucking Services
Truck insurance is only part of the picture, though. Let's talk about permits and filings. Navigating the maze of commercial trucking permits in Illinois can make you feel like you've hit a roadblock. That's where TIS Trucking Services comes in. Our permits division can help you secure the paperwork you need, so you can keep on truckin'.
Get in Gear with TIS
By now, you should have a solid grasp on the ins and outs of Champaign Illinois truck insurance. As the TIS team, we've been rolling with the changes in the trucking industry for decades, offering personalized insurance solutions and dedicated services to keep your wheels turning.
So, why not make your move? Dial us up at 888-570-3130, and let's get your rig covered. Or better yet, request a quote online. Our friendly team is always ready to help you navigate the winding road of truck insurance. As they say in Champaign, "Keep calm and truck on!"
---
Get a Quote for Truck Insurance
---
Here is what Our Happy Customers have to say
---
Agent was very helpful. Whenever I had a question or concern, she was always available to answer my questions.

David L.