Aurora IL Truck Insurance
IL License #: 3001067349
---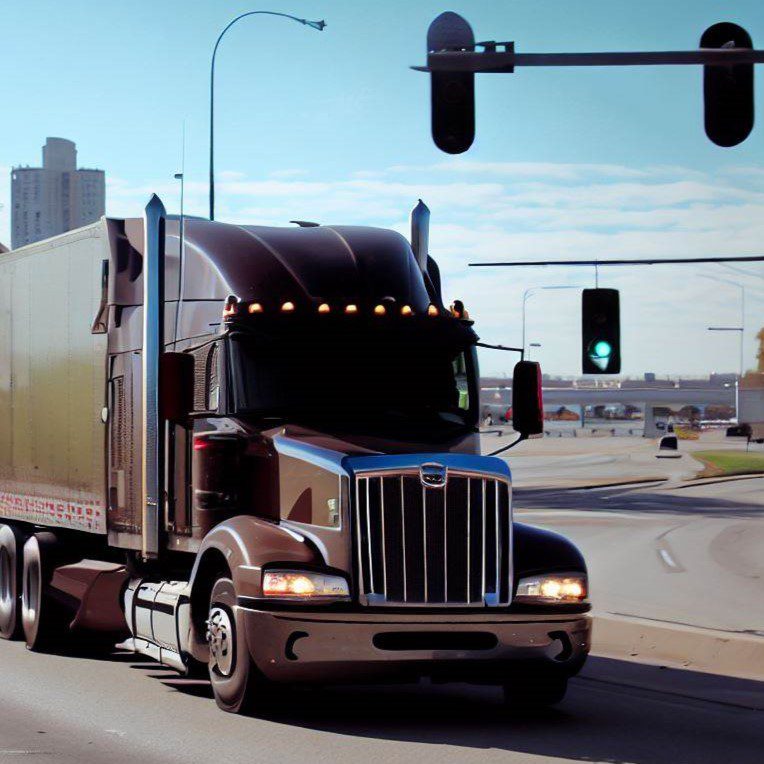 ---
---
Commercial Truck Insurance: Aurora Illinois
Known as the "City of Lights," Aurora's a pretty happening place, and not just because it was the first city in the US to use electric lights for public street lighting. It's a transportation hub, crisscrossed by major highways, humming with trucks loaded to the gills with all sorts of freight, from agricultural products to industrial equipment.
Don't let its small-town charm fool you; Aurora is no stranger to the hustle and bustle of commercial trucking. Nestled in the heart of the Illinois Technology and Research Corridor, this city has a thing for innovation, and that extends to the trucking industry. With close proximity to Chicago, access to the I-88 and I-55 highways, and suburbs like Naperville and Batavia in the mix, Aurora is quite the logistical ballet of 18-wheelers, delivery trucks, and heavy haulers.
Trucks here transport everything from the corn and soybeans of Illinois' fertile fields to heavy industrial machinery. It's a regular smorgasbord of cargo. Heck, you might even see a truck full of those famously delectable Chicago-style pizzas whizzing down the Ronald Reagan Memorial Tollway!
The Ins and Outs of Commercial Trucking Insurance
Buckle up, folks, because we're about to dive deep into the world of Aurora Illinois truck insurance. The road can be unpredictable, and the right insurance coverages can mean the difference between a minor bump in the road and a total catastrophe.
---
Auto Liability

Auto Liability coverage is the big cheese of truck insurance. It's a legal requirement, and it covers the cost of bodily injury and property damage caused by a truck accident. Imagine, if you will, a trucker getting distracted by the jaw-dropping sunset over the Fox River and accidentally sideswiping a car. That's where Auto Liability steps in to handle the costs.

Physical Damage

Next up is Physical Damage coverage. It's not required by law, but it's as crucial as deep dish pizza is to Chicago. This coverage handles damage to your own truck, whether it's due to a collision or other events like fire, theft, or a meteorite falling from the sky (hey, it could happen).

Motor Truck Cargo

Cargo insurance, or Motor Truck Cargo coverage, ensures your freight is protected. Say you're hauling a load of Peoria's finest pumpkins for the big Halloween festival in downtown Aurora, and your truck overturns. Your cargo coverage would kick in to cover the loss.

Non-Trucking Liability

Then there's Non-Trucking Liability. Think of it as the insurance for your off-duty hours. It covers you when you're using your truck for personal purposes.

Workers Compensation

Workers Compensation is the unsung hero of trucking insurance. It covers medical expenses and lost wages if a driver gets injured on the job. It's like having a safety net in case a delivery at the Chicago Premium Outlets goes awry.

General Liability

Finally, there's Truckers General Liability. This coverage takes care of any damage or injuries that occur on your business premises, outside of the actual trucking activity. It's the coverage you'll need if a visitor trips over a misplaced trailer hitch in your Aurora office.
Why The Insurance Store is Your Go-to for Aurora Illinois Truck Insurance
At The Insurance Store, we're not just in the insurance business; we're in the peace-of-mind business. A family-owned operation that's been around for half a century, we know truck insurance like the back of our hand. Our roots run deep, just like Aurora's historic downtown district.
Working with us is a breeze. We've got access to a slew of A+ rated insurance carriers that specialize in commercial trucking, which means we can hook you up with the best rates and coverages around. Our handy-dandy TIS24 app lets you manage your insurance anytime, anywhere. Need to issue a certificate of insurance while on the go? Want to access your policy documents from the comfort of your cab? No problem. TIS24 has you covered.
All Your Truck Permit Needs Under One Roof
Every trucker knows that navigating the world of truck permits and filings can feel like trying to cross the mighty Fox River without a bridge. That's where our permits division, TIS Trucking Services, comes in. We're experts in the maze of commercial trucking permits required in Illinois. Whether you need an IFTA fuel tax report or an oversize/overweight permit, we've got your back.
Give Us a Holler
Alright, we've chewed the fat about Aurora Illinois truck insurance, now it's time for you to make a move. Drop us a line at 888-570-3130 or shoot us a request for a quote. At The Insurance Store, our team of friendly insurance gurus is ready to get you rolling with the right coverages for your trucking needs. Remember, whether you're hauling soybeans, machinery, or a load of Windy City pizzas, we're here to make sure your journey is a safe and protected one.
---
Get a Quote for Truck Insurance
---
Here is what Our Happy Customers have to say
---
Rita is amazing, she helped me with everything in minutes. The way she explains things is another level, and that what a costumer is looking for. She is also very kind and friendly as it should be. Thank you Rita for your help.

Joel Perez