Pocatello Truck Insurance
ID License #: 536167
---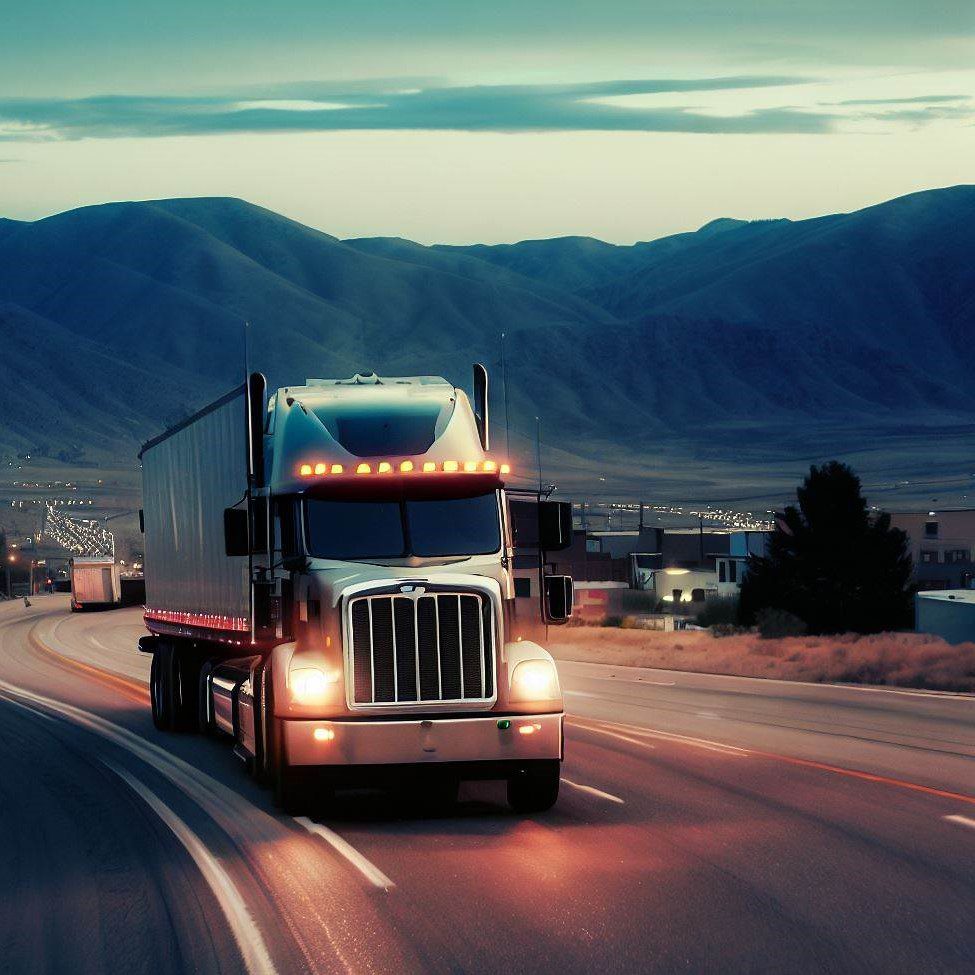 ---
---
Pocatello Idaho Truck Insurance – More Than Just a Pitstop
Welcome to Pocatello, a trucker's haven, the gateway to the Northwest, and so much more. The heart and soul of southeastern Idaho, where railroads meet highways, and where freight comes and goes as regularly as the Idaho wind. Some folks might give it a gander and see just a pretty little city, but there's so much more beneath the surface. Let's grease the wheels and take a deep dive into the world of trucking and freight in Pocatello, particularly focusing on the ins and outs of truck insurance.
The city of Pocatello is nestled snugly in the shadow of the Rocky Mountains, crisscrossed by Interstates 15 and 86. Famous for its "smiling" flag and its unusual moniker—named after Chief Pocatello of the Shoshone tribe—it's also a critical junction for goods heading across the country. Whether it's lumber from the abundant Idaho forests, the world-famous Idaho potatoes, or the cattle, dairy, and grain that keeps America fed, these commodities hop on the I-15 or I-86 highways from Pocatello to every corner of the nation.
Yet, trucking in Pocatello, or anywhere for that matter, is not just a hop, skip, and a jump. It's a responsibility. And with great responsibility comes the need for great protection, in the form of comprehensive truck insurance.
Keeping Your Freight Safe: Why Commercial Trucking Insurance Coverages Are Vital
Now hold on a minute, why all the fuss about insurance? Well, it's simple really. With the number of twists and turns in trucking, metaphorically and literally, insurance acts as the safety harness that keeps you from falling off the wagon. Let's saddle up and explore some key types of coverages:
---
Auto Liability

This is your bread and butter. Auto Liability is legally required for all commercial vehicles. It protects you from the financial implications of damages or injuries caused by your truck. From the I-15's hustle and bustle to the wind-swept plains of the I-86, this coverage gives you peace of mind while on the road.

Physical Damage

Now, this little gem covers damages to your own vehicle. Say you're cruising down the road, and suddenly, a wild deer makes an unwanted appearance. Bam! There's a dent, or worse. That's where Physical Damage insurance hops in to save the day.

Motor Truck Cargo

Ever thought about what would happen if the loads of lumber you're carrying suddenly get damaged? Motor Truck Cargo insurance is here to ensure that you aren't left in the lurch.

Non-Trucking Liability, Workers Compensation, Truckers General Liability

These are like the cherry on top of your insurance sundae. Non-Trucking Liability covers you when you're off duty, Workers Compensation is for your employees, and Truckers General Liability is an extra layer of protection for your business operations.
Saddle Up with The Insurance Store
With half a century in the business, we at The Insurance Store understand insurance like the back of our hand. We are a family-owned business with a treasure trove of experience, ready to navigate you through the convoluted world of Pocatello Idaho truck insurance.
TIS: The Hitch to Your Truck
Our team at TIS is a troupe of seasoned experts, as reliable as your favorite flannel. We have access to numerous A+ rated insurance carriers specializing in commercial trucking, giving you the luxury to cherry-pick the perfect coverage. But wait, there's more!
Introducing TIS24, our proprietary app that puts control in the palm of your hand. Issue certificates of insurance, get ID cards, access your policy, and insurance documents anytime, anywhere. From the comfort of your cozy truck cabin or the counter of a Pocatello diner, managing your insurance has never been easier!
Truck Permits and Filings: The Maze Made Easy
For a trucker, permits and filings can seem as tricky as threading a needle during an Idaho earthquake. But fear not, we've got you covered. Our permits division, TIS Trucking Services, is equipped to walk you through the labyrinth of commercial trucking permits required in Idaho.
Whether it's the Idaho Fuel Permit, the Annual Overlegal Permit, or the dreaded Hazardous Materials Permit, our team is here to guide you, ensuring your trucking venture doesn't turn into a wild goose chase.
Onwards and Upwards: Chart Your Course with TIS
As our journey through the world of Pocatello Idaho truck insurance draws to a close, it's time to hit the road and kick some dust. Whether you're a seasoned trucker or just getting your wheels wet, we at TIS are here to ensure your journey is as smooth as a fresh Idaho highway. So, why not give our friendly team a call at 888-570-3130, or swing by for a quick quote? Together, let's make your trucking journey the stuff of legends. After all, life's a journey, not a destination. Especially when you're a trucker in Pocatello, Idaho!
---
Get a Quote for Truck Insurance
---
Here is what Our Happy Customers have to say
---
Gus, Tera and every one of the staff members are Very professional and take care of things quickly!

Damien C.