ID License #: 536167
---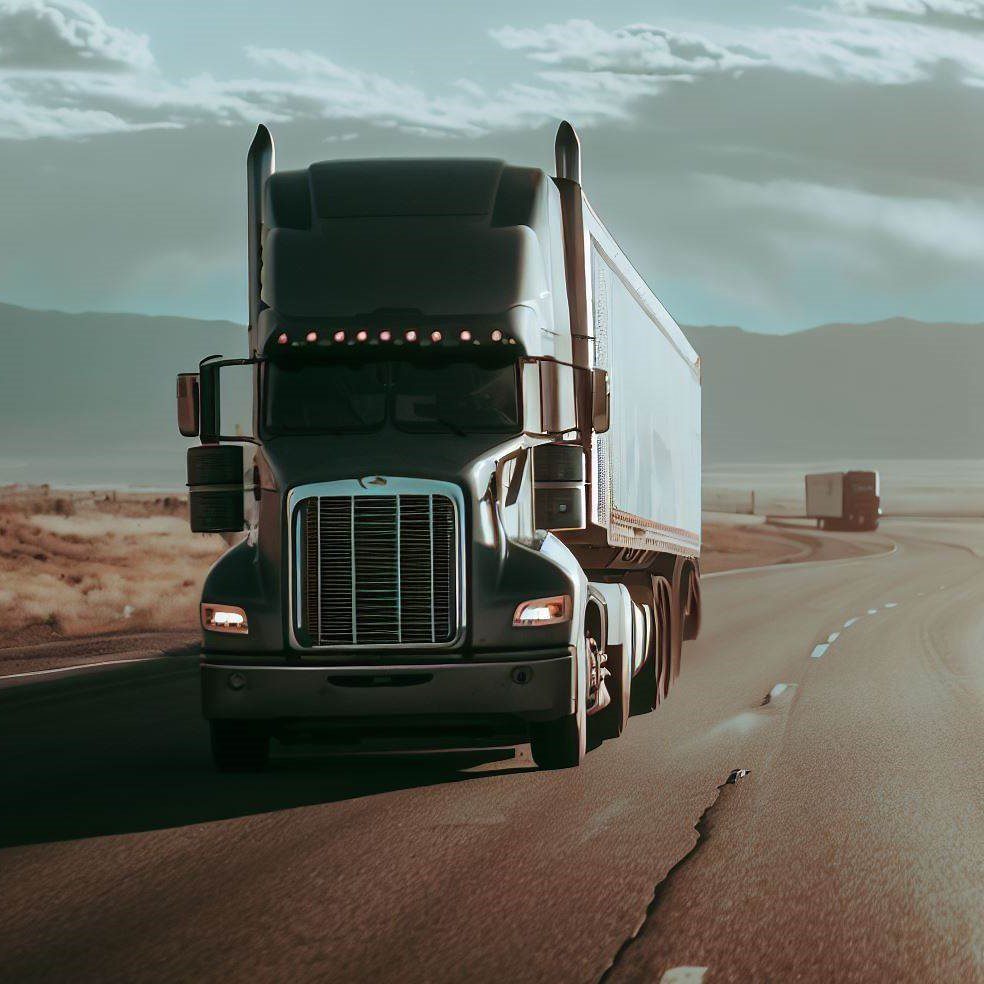 ---
---
Truckin' Along With Confidence: Navigating Nampa, Idaho Truck Insurance
Fancy a journey through the tranquil lanes of Nampa, Idaho, the hidden gem tucked into the great Treasure Valley? Brace yourself for a rollercoaster ride, only without the rollercoaster... and instead, we're hitting the road in a big, mighty truck.
Nampa is not just the second largest city in Idaho; it's also an enigma wrapped in the beauty of vast agricultural lands, celebrated vineyards, and world-class recreational spots. Nampa is the kind of place where the wind hums sweet lullabies to the ears of cornfields, and you just might find a family of quails scurrying across the road while you're out for a morning drive.
Nestled along the I-84 corridor, the city thrums with the lifeblood of the trucking industry. Big rigs loaded with everything from farm-fresh produce, locally produced wines, and industrial materials navigate the city's intricate highway system daily, contributing significantly to Nampa's bustling economy.
Understanding Your Nampa Idaho Truck Insurance
Let's get down to brass tacks here. Driving a commercial truck in Nampa isn't just about basking in scenic views and playing peekaboo with quails—it's serious business. So, as we plunge into the world of trucking, freight, and logistics, we must navigate the roadways of truck insurance. Hold on to your hats, folks; it might get a little windy!
---
Auto Liability

Now, here's the kicker. If your truck causes an accident, let's say, near the Snake River Wine Region, auto liability insurance jumps into action, covering the damages and injuries inflicted on others. It's your legal defense knight in shining armor, fighting off lawsuits.

Physical Damage

While cruising along Kuna Road, imagine a deer leaps out in front of your rig. You swerve, thankfully missing Bambi, but your truck kisses a tree instead. Now, that's where physical damage insurance comes in, covering the repair or replacement costs of your vehicle.

Motor Truck Cargo

Picture this: you're hauling a load of world-renowned Idaho potatoes from Nampa to Boise, but due to unforeseen circumstances, your precious cargo is damaged. This policy makes sure your cargo, and therefore your livelihood, isn't left out in the cold.

Non-Trucking Liability

Non-Trucking Liability comes to the rescue by offering coverage for liabilities when you are not currently under dispatch.

Workers Compensation

In the unfortunate event that your assistant slips while loading crates of Idaho's finest wine onto the truck at a vineyard in Sunny Slope, workers compensation is your best friend. It covers medical expenses and lost wages for work-related injuries.

General Liability

Let's say you're unloading freight at a business and accidentally damage their property. Truckers general liability can step in to protect you from such financial blows.
Your Independent Agency: The Insurance Store
As a family-owned business, The Insurance Store has been navigating the tricky lanes of insurance for a whopping 50 years! We're like the seasoned trucker of insurance, steering you to safety through stormy weathers and rugged terrains.
Our seasoned TIS team can offer a smorgasbord of A+ rated insurance carriers, all specializing in commercial trucking. And if that doesn't tickle your fancy, maybe our cutting-edge TIS24 app will. This handy tool is like your personal insurance genie, allowing you to issue certificates of insurance, get ID cards, and access policy and insurance documents anytime, anywhere. Forget paper; go digital, go TIS24.
Permits and Filings: The Roadmap to Legal Trucking
Nampa, and Idaho at large, requires specific permits and filings for commercial trucking. It's like the state's secret handshake, granting you the right to operate within its borders. Luckily, our permits division, TIS Trucking Services, has got you covered, helping navigate the maze of commercial trucking permits like a seasoned pro.
Summing it Up
Life is unpredictable. One moment you're cruising down the I-84, the next, you're dodging an errant deer. That's why, whether you're hauling spuds or pinot noir, having the right Nampa Idaho truck insurance is essential. It's not just a legal requirement—it's the safety net that keeps the wheels of your livelihood turning.
The Insurance Store is ready to buckle up and ride shotgun on your trucking journey, providing the best insurance and permit solutions tailored to your needs. We invite you to give our friendly team a call at 888-570-3130, or request a quote, and join the TIS family. After all, in Nampa, we're not just about potatoes—we're about people, too.
---
Get a Quote for Truck Insurance
---
Here is what Our Happy Customers have to say
---
Rachel was very nice, happy, professional, helpful and above all she was very quick to get the job done. Time is everything in this business and the quick response is very important.

Gigi Tekle