ID License #: 536167
---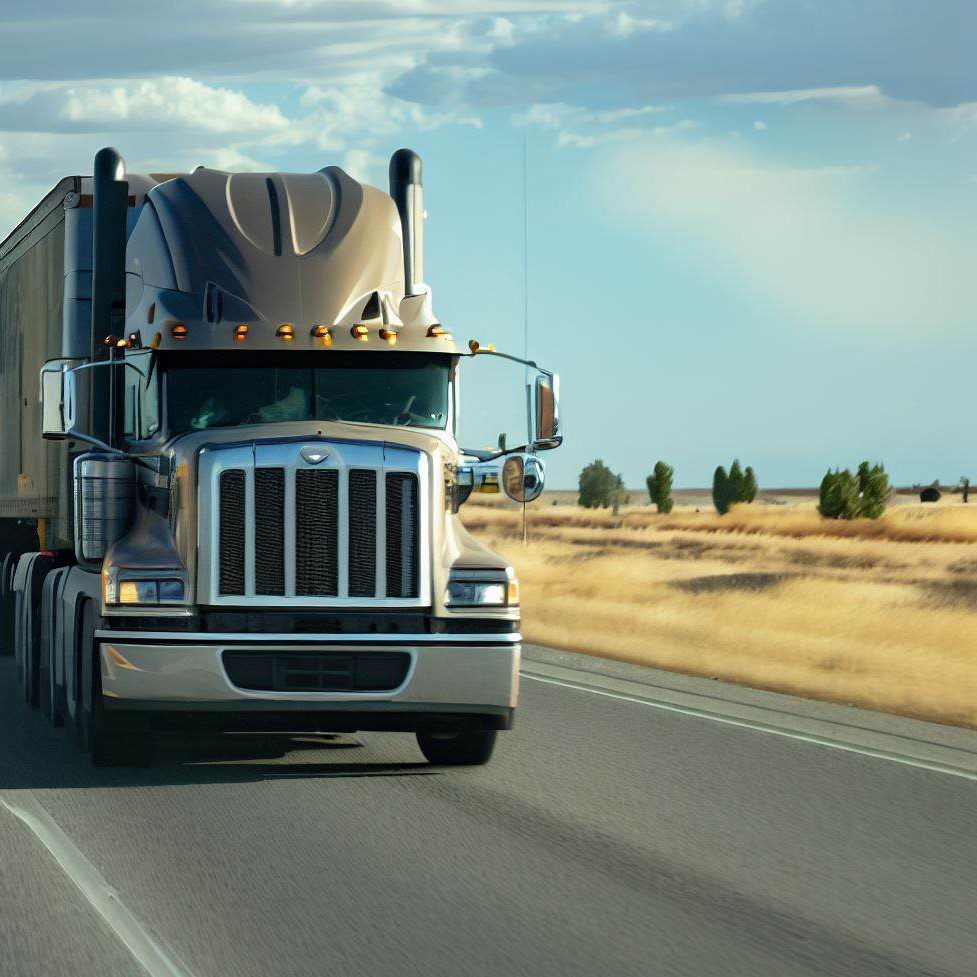 ---
---
Steering Your Way Through Meridian Idaho Truck Insurance
Now, if you're from Idaho, you're aware of how Meridian is not just any ordinary city. This gem of the Gem State has seen remarkable growth over the years, transforming from a sleepy farming community to the bustling second-largest city in Idaho. Truckers rolling down the scenic I-84 corridor often stop by for a well-earned rest, the town's hustle and bustle a stark contrast to the tranquil Treasure Valley vistas that surround it.
And guess what? Meridian is not just famous for its charming ambiance, but also its thriving freight and logistics industry. From hay and dairy products to tech components, Meridian trucking routes carry the lifeblood of Idaho's diverse economy. Given its central location near Boise and Nampa, Meridian serves as a key hub connecting all parts of Idaho.
But hey, while it's all great and dandy to be a trucker in Meridian, don't hit the gas just yet. Before you take the plunge, you need to tackle the big elephant in the room - truck insurance. But worry not, partner, because you're about to embark on a friendly, jargon-free journey through the wonderful world of Meridian Idaho truck insurance. Buckle up, and let's hit the road!
The What and Why of Commercial Trucking Insurance
Before we dive deep into the nitty-gritty, let's break down the types of insurance coverages you need to keep in mind. The life of a trucker is not all about truck stop pies and enjoying beautiful sunsets, right? There's a fair bit of paperwork too!
---
Auto Liability

Just imagine you're cruising along the Eagle Road, and wham, an unfortunate mishap! Your truck is involved in an accident. That's where Auto Liability Insurance comes into play. It helps cover the damage caused by you to other vehicles or property. In a nutshell, it's your financial safety net when things go south.

Physical Damage

Ever woken up from a bad dream where a storm turned your precious truck into a sorry sight? Well, Physical Damage Coverage is the magic wand that protects your rig from damage due to accidents, storms, or even theft.

Motor Truck Cargo

Whether you're hauling farm produce or a shipment of Micron tech products, Motor Truck Cargo Insurance has you covered. It compensates for lost or damaged goods that you're transporting. And let's face it, nobody wants a ton of spuds going to waste, do they?

Non-Trucking Liability

Hey, even truckers deserve some downtime, right? Say, you're out and about on a personal errand when an accident happens. Non-Trucking Liability takes care of any damages when you're not under dispatch. Now you can enjoy that Idaho Steelheads game without any worries!

Workers Compensation

Accidents can happen anywhere, anytime - even when unloading at that warehouse in Star. Worker's Compensation is a lifeline that covers medical expenses and lost wages if an employee gets injured on the job.

General Liability

Last but not least, Truckers General Liability protects you from the risks associated with your business operations. It's like the reliable caboose at the end of a long train, ensuring you're shielded from any potential lawsuits.
Why Choose The Insurance Store for Your Trucking Insurance?
Choosing an insurance partner is a lot like picking the best spot for a picnic in Meridian's Kleiner Park - you want the perfect combination of comfort, convenience, and of course, a top-notch view. That's exactly what you get with The Insurance Store.
We are a family-owned business, proud of serving the trucking community for over 50 years. Our legacy is built on trust, understanding, and commitment to ensuring your journey is as smooth as a drive down the Idaho Center Boulevard.
And guess what? We're not your typical insurance agency. At TIS, we have access to a galaxy of A+ rated insurance carriers, all specializing in commercial trucking. We're like your personal insurance buffet, offering you a plethora of top-rated choices.
But wait, there's more! With our cutting-edge app, TIS24, trucking insurance becomes a breeze. Whether you want to issue insurance certificates, get ID cards, or access your policy documents, it's all at your fingertips, anytime, anywhere. Just a few clicks and taps, and you can navigate your insurance needs like a boss, even from the comfort of your truck cab!
Navigating Through Truck Permits and Filings in Idaho
Driving a commercial truck isn't as simple as hopping into your old pickup and heading out to the Treasure Valley. There's a labyrinth of permits and filings you need to navigate through. But, hey, don't let that dampen your spirits!
Our dedicated division, TIS Trucking Services, is here to help you cut through the red tape. Whether it's a USDOT Number, an MC Number, or Idaho Intrastate Authority, we've got you covered. Our goal is to keep your wheels turning without any regulatory speed bumps.
Steer Your Way to The Insurance Store
So, whether you're hauling a hefty load down the US 20 or planning a short trip to the nearby Treasure Valley suburbs, remember - with TIS, you're never alone on your trucking journey.
Sounds interesting? Want to know more about Meridian Idaho truck insurance? Don't be shy, give our friendly team a call at 888-570-3130. After all, it's time you got the insurance coverage you deserve!
Remember, in the trucking business, it's not just about the destination, but also the journey. And at The Insurance Store, we ensure your journey is nothing less than extraordinary. So, come on over, join the TIS family, and let's hit the road together!
---
Get a Quote for Truck Insurance
---
Here is what Our Happy Customers have to say
---
Vere Very communicative and helpful team, so easy to work with you guys! Thank you.

Pacific Coast Express